Quimby
This user hasn't shared any profile information
Home page: https://www.celebitchy.com
Posts by Quimby

I missed Bill Maher's suggestion last week on Real Time with Bill Maher that fat-shaming "needs to make a comeback." Sigh. Who spat in your Corn Flakes, Bill? I only heard about it after James Corden's incredibly measured, thoughtful response on Thursday. (The clip includes parts of Bill's awful comments):
The Late Late Show host, 41, said he "found it so surprising that he, or anybody, thinks that fat shaming needs to make a comeback because fat shaming never went anywhere."

"We are reminded of it all the time," he said. "There's a common and insulting misconception that fat people are stupid and lazy. We're not. We get it, we know. We know that being overweight isn't good for us. I've struggled my entire life trying to manage my weight."

He quipped, "We're not all as lucky as Bill Maher. We don't all have a sense of superiority that burns 35,000 calories a day."

Corden went on to say that making people feel ashamed about their weight only "leads to depression, anxiety and self-destructive behavior," such as over-eating.

"Let's be honest, fat-shaming is just bullying. It's bullying, and bullying only makes the problem worse," he said.
James noted that "this entire issue is a lot more complex" than Bill was acknowledging, noting, along with typical talking points like portion control and a lack of exercise, that genetics and poverty also affect people's weight. To state the obvious, people's ability to afford and easily access health care services also impacts their health. Not everybody who wants to lose weight can make an appointment with their doctor or a nutritionist. Even if they are able to do that, they may not be able to follow up on a wellness plan. James also refuted Bill's oft-repeated comment, "Europe doesn't really have fat people."
I teared up while watching this, because I could connect to much of what James said. Concern-trolling is gross and unhelpful, and I don't understand why Bill feels he needs to do it. At one point in the clip, Bill says, "Some amount of shame is good." He's specifically talking about fat-shaming here, but the comment made me particularly angry because shame is a terrible motivator for anything. I'm familiar with it (as I know most people are) in a variety of contexts, and one of the things that I've spent a lot of time thinking about over the past several years is how shame might motivate you to, e.g., work harder to succeed at something, but it simultaneously destroys your self-esteem at an equally fast pace. So, someone might have shamed you into changing your behavior, and so you've changed it, but you feel infinitely worse about yourself.
I was heartened that it didn't sound like most of Bill's audience agreed with what he said. He got fewer claps as his monologue went on. I'm curious to see whether he is going to respond to James, though I don't think it matters, because I've noticed that people who trot out the arguments that Bill does about how "being fat = being unhealthy" don't change their minds. I have friends who describe themselves as "fat," who are taking care of themselves, who go to see medical professionals as needed, and don't make losing weight a priority. Several of them previously had eating disorders, and they are currently in recovery and are healthier now than they've ever been. The most upsetting issues that they face concerning their weight/shape/size are hideous unsolicited opinions and comments like Bill's. I think it's time to go rewatch Ashley Graham's TED Talk.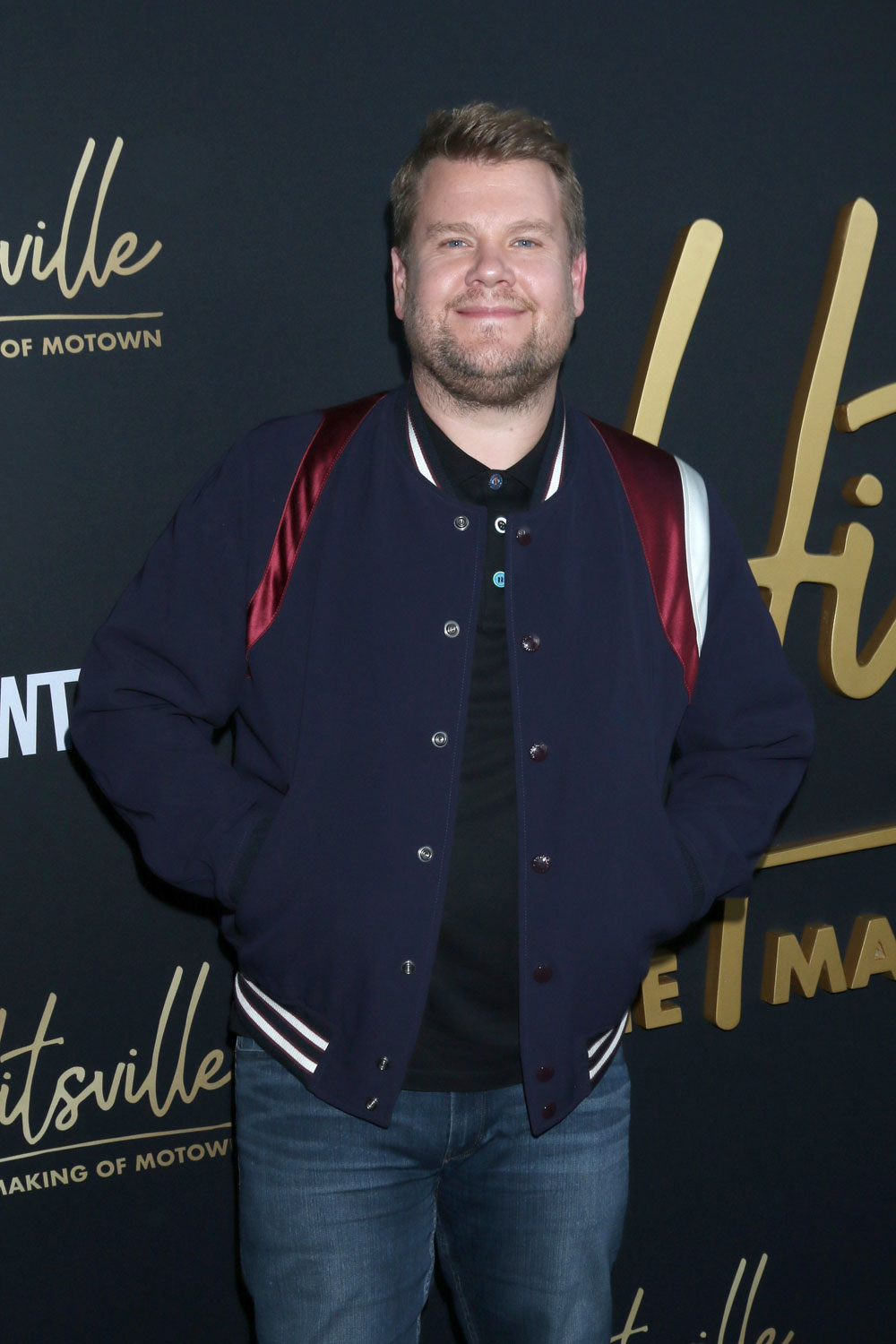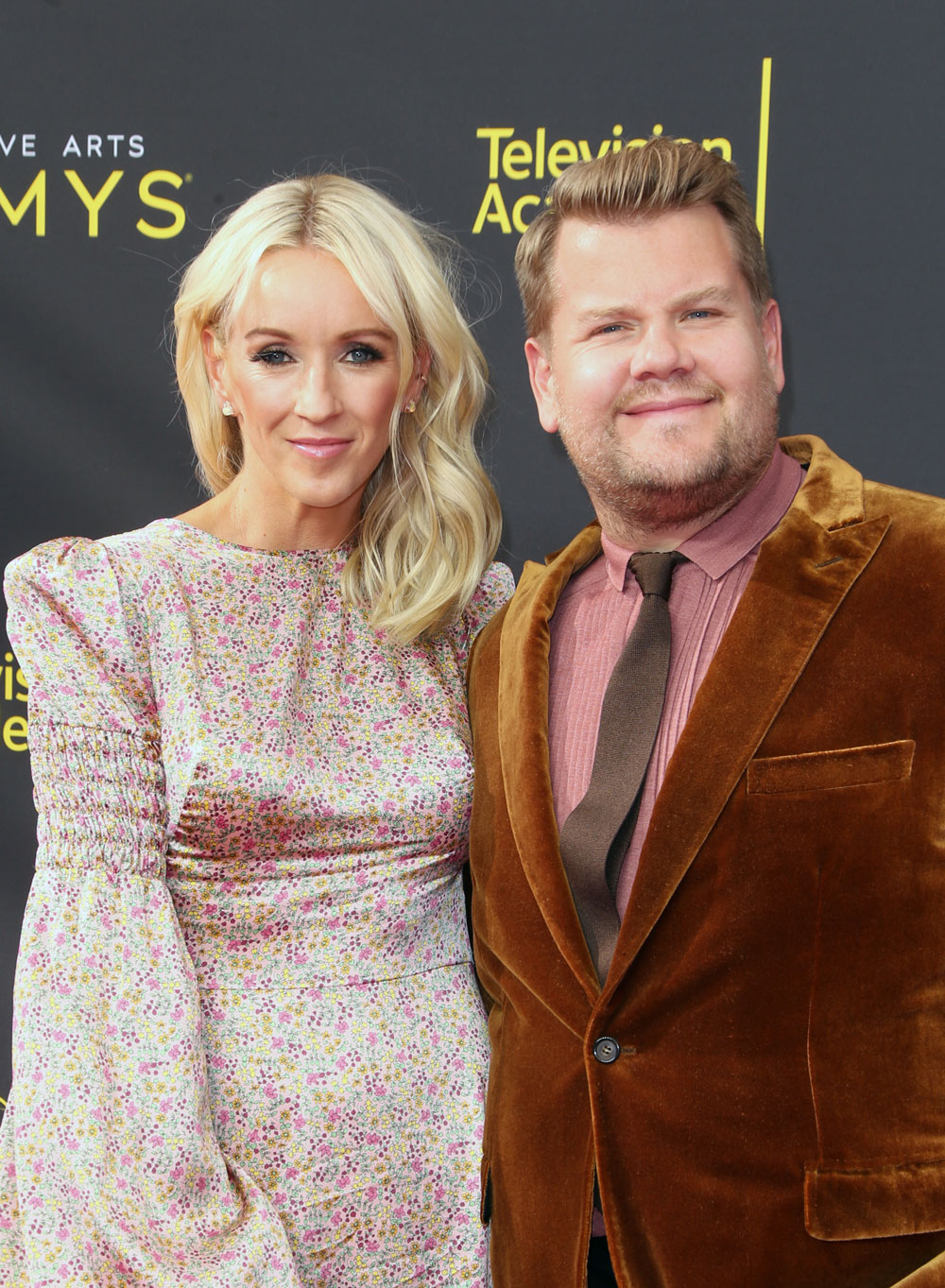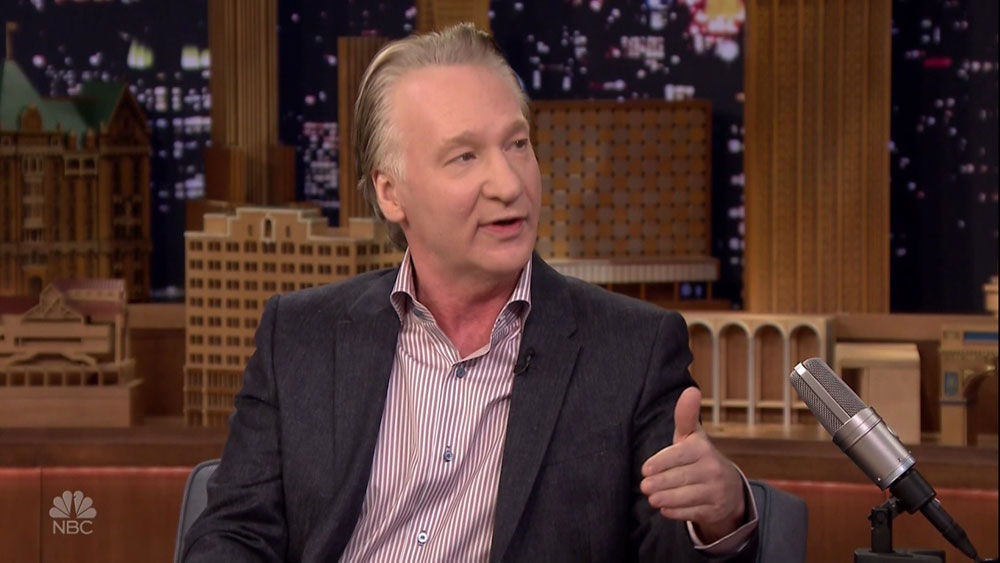 photos credit: WENN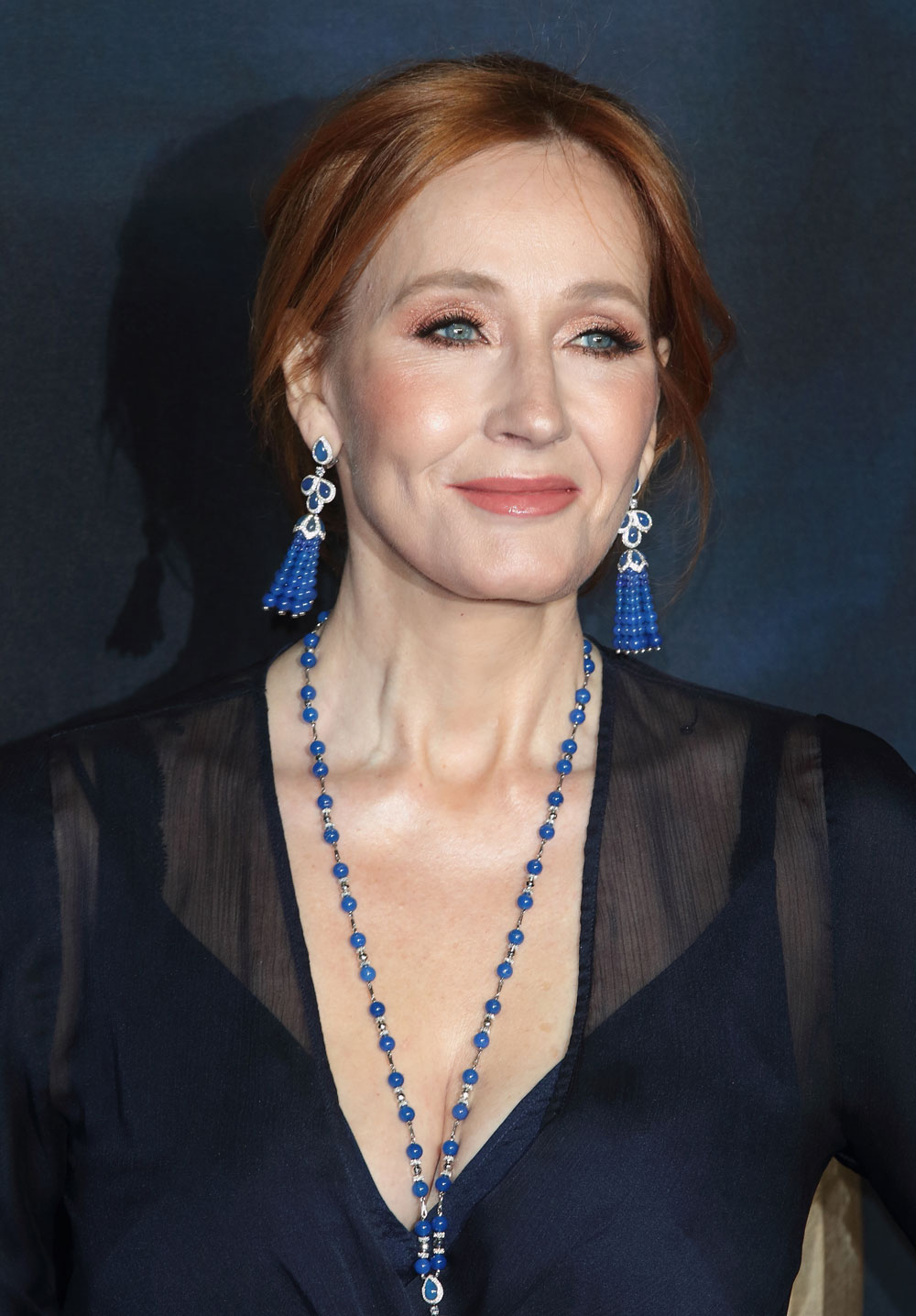 Most people who have read the Harry Potter series (and plenty of those who have not) know that J.K. Rowling came up with the idea for the series while she was stuck on a train heading to King's Cross Station in 1990. They also know that she wrote most of the first novel in a cafe in Edinburgh, while her infant daughter Jessica napped in a stroller. The part of the story around the novels that has always stuck with me is that while Jo was working on Harry Potter and the Philosopher's [Sorcerer's] Stone, she never told her mother, Anne, who had been diagnosed with multiple sclerosis 10 years earlier. Anne would pass away from complications related to the disease 6 months after Jo started writing.
In 2010, when Jo was 45, the age Anne was when she died, Jo donated £10M to the University of Edinburgh to found the Anne Rowling Regenerative Neurology Clinic. HRH The Princess Royal, who is the Chancellor of the University of Edinburgh, officially opened the clinic in January 2013. Jo has just made another donation to the clinic:
Harry Potter author J.K. Rowling has made a substantial donation for research into the treatment of multiple sclerosis at a center named after her late mother.

The 15.3 million-pound ($18.8 million) donation announced Thursday will be used for new facilities at a research center based at the University of Edinburgh in Scotland. The author's mother suffered from the disease and died at the age of 45.
Time also reported, "[Jo] is encouraged by advances being made and proud that the clinic is not only doing important research but has also provided 'practical, on the ground support and care for people with MS.'"
One of the most moving parts of The Guardian article that I linked above was Jo talking about her late mother and the Harry Potter books:
Rowling said she wished her mother had known about the success of her Harry Potter books. "My mother was a passionate reader, and she would have been excited whatever I did, if I succeeded at anything, but particularly to be a writer, she would have considered to be a very valuable thing," she said. But "she never knew about Harry Potter – I started writing it six months before she died, so that is painful. I wish she'd known."
Ugh. That always makes me so sad, so I'm glad that Jo has been able to honor her mother in such an extraordinary way and help others. According to an April Business Insider article, Jo earned $54 million in 2018. Jo had said years ago that, "I think you have a moral responsibility, when you've been given far more than you need, to do wise things with it and give intelligently." As a fan of the books, I've gotten upset more recently with the problematic things that Jo has said and done. They are disheartening, they are offensive, and they are deeply troubling. Full stop. I hope that someday, Jo acknowledges that. At the same time, we know about the impacts of MS on people's lives. More than 2.3 million people worldwide have the disease. Patients and their families, researchers, medical professionals, and caregivers need all of the help they can get searching for a cure and developing more effective treatments in the meantime. Jo is in the incredibly rare position of being able to make large donations to fund various kinds of research and assistance programs if she so chooses, and, obviously, this is deeply personal to her. I'm grateful that she's doing it. That money is going to go a long way toward eventually (I hope) finding a cure.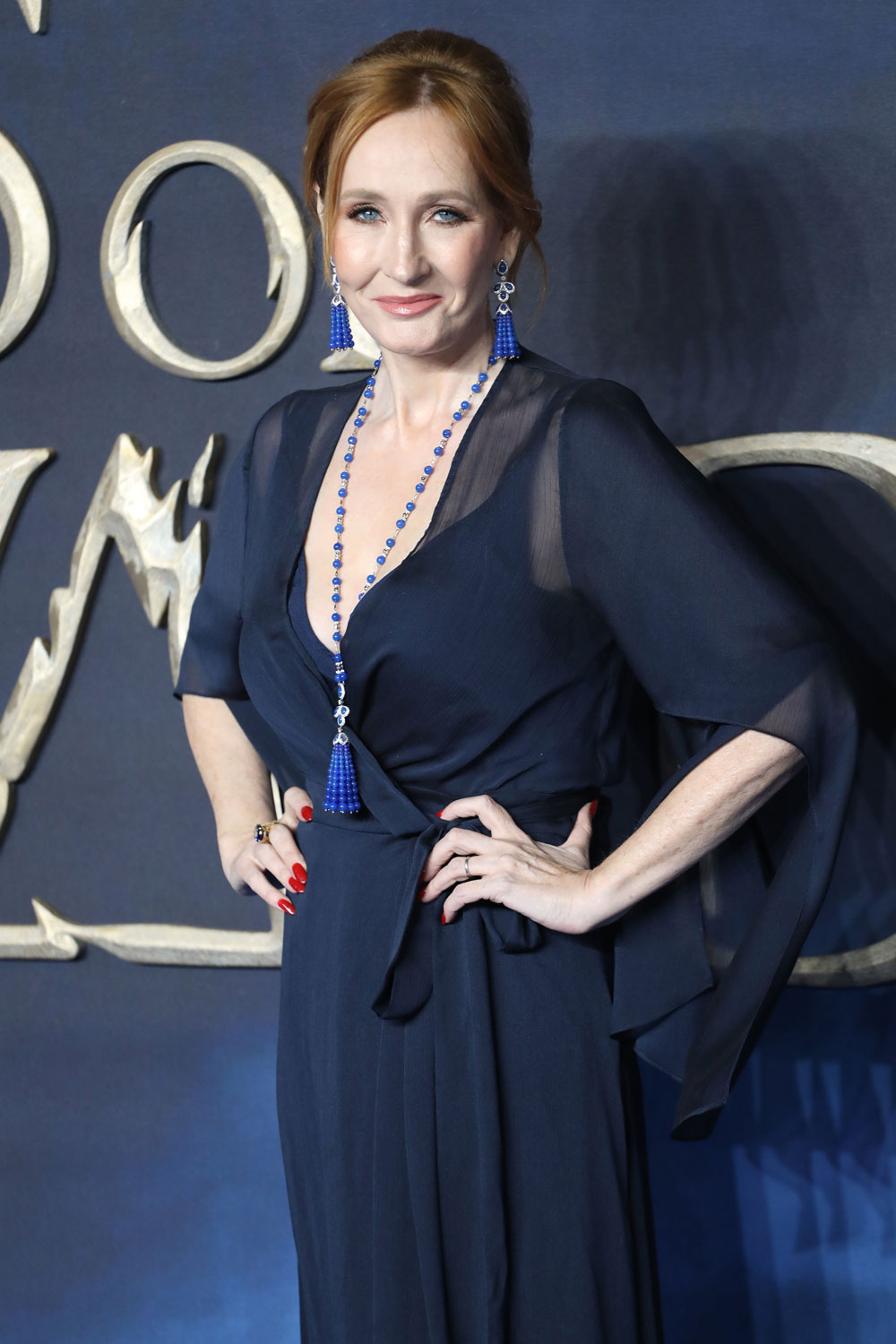 photos credit: WENN
Quimby's RSS Feed