Kaiser
This user hasn't shared any profile information
Home page: http://www.celebitchy.com
Posts by Kaiser
Two weeks ago, Zooey Deschanel announced that she was splitting from her husband Jacob Pechenik. The news made me really sad, because I liked them together – Jacob was actually an adult man and Zooey seemed to "grow up" when she married him – suddenly, everything wasn't so twee and it was like she put away her Manic Pixie Dream Girl vibes for several years. The twee was still there, of course – Jacob and Zooey named their daughter Elsie Otter, after all – but the twee seemed to mostly hibernate. For what it's worth, they were together since 2014, and they had two children, Elsie Otter and Charlie Wolf, and Zooey converted to Judaism for Jacob. It really did feel like they were for real and they would last forever. They did not. Anyway, I debated whether or not to cover the split and decided that I would wait to see if there was another shoe about to drop. Well, guess what. Zooey is already dating someone: Jonathan Scott, one half of the "Property Brothers."
Zooey Deschanel has a new man in her life — and it's Property Brothers star Jonathan Scott, a source confirms to PEOPLE.

"It's new, but they are having a lot of fun together," a source tells PEOPLE. Another source close to Scott says they met shooting an episode of Carpool Karaoke. Just one week after announcing her split from husband Jacob Pechenik, Deschanel, 39, was spotted walking hand-in-hand with Scott, 41. In photos obtained by HollywoodLife, Deschanel and the HGTV star showed off PDA as they arrived at Little Dom's restaurant in Silver Lake, California on Friday, Sept. 13. The pair flashed wide smiles during the outing, with Deschanel sporting a blue dress and metallic flats while Scott wore a bomber jacket, grey jeans and sneakers.

On Sep. 6, the New Girl star and her producer husband announced they were ending their marriage after four years.

"After much discussion and a long period of contemplation we have decided we are better off as friends, business partners and co-parents rather than life partners," a rep for the couple told PEOPLE in a joint statement. "We remain committed to our business, our values and most of all our children. Thank you for respecting our privacy at this time."

Deschanel and Pechenik had been separated for months, according to a source, before announcing the news.
"Deschanel and Pechenik had been separated for months, according to a source…" Mmhm. Funny how that info only came out when Zooey had been seen with a jumpoff. I mean… it looks bad. And can I just say? Zooey's estranged husband Jacob is HOT. Jonathan Scott is… not hot. Both of the Property Brothers are total dorks, and not in "haha, they're so dorky, it's actually really cute." No. I've always felt like the Property Bros have been forced down our throats too, like we're supposed to care about them like we care about Chip and Joanna Gaines or even Flip or Flop's Tarek & Christina (who are so dysfunctional, it makes for very compelling television). The Scott brothers are just… there. Vanilla. I mean, the contractor brother does good work, I won't deny that. But I think this is a downgrade for Zooey.
Update: Zooey's estranged husband Jacob spoke to Us Weekly, saying in part: "Everything is amicable and we have beautiful children together that are that way because we were the parents. We've been raising them and we're going to continue to raise them and take great care of them." Basically, I guess he's saying that Zooey didn't leave him for a Property Bro, and even if she did, they're still fine.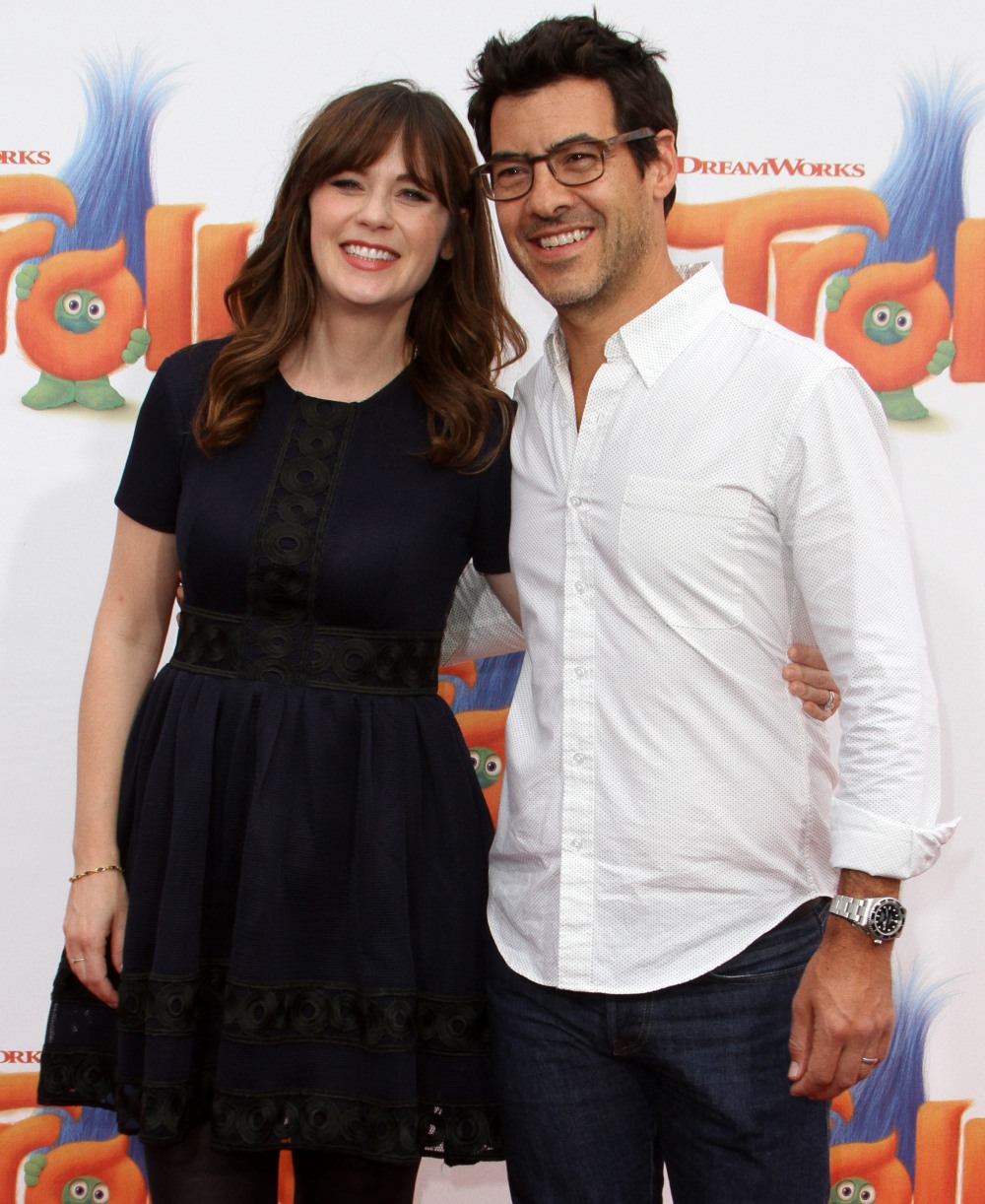 I'm trying to keep track of the Duke of York's movements this summer. He was one of the first visitors to Balmoral when the Queen arrived for her annual summer holiday. He was the first relative to escort the Queen to church, and it just happened to be 24 hours after Jeffrey Epstein's mysterious death. Then he flew – via private plane – to Spain, where he golfed and spent time with Fergie and issued stupid statements about Epstein. Then he flew – via private plane – to England for crisis meetings with advisors. Then he flew to Northern Ireland for some official events (some of which were canceled because everyone now knows Andrew is toxic). Then Andrew flew… back to Balmoral? Andrew was in Scotland this weekend, and he rode to church with the Queen again. Once again, the Queen wants it to be known that she's protecting her favorite son and THERE IS NOTHING TO SEE HERE.
What's funny is that there's actually a surprising amount to see here. Some Andrew stories going around:
Jeffrey Epstein hired a "fixer" to help Andrew. This was in 2011, after Epstein was a convicted pedophile and after Prince Andrew went on a walk with Epstein in Central Park. Epstein hired a PR guy named Michael Sitrick, who then worked with Mark Bolland, who was then a PR executive but he had worked for Prince Charles and he was familiar with the royals, obviously. It's all complicated and a web of money and influence, and I don't completely understand it.
Andrew's fight with the Queen's Master of Household. The dude is named Tony Johnstone-Burt and for about two weeks, there have been rumors that Andrew and Tony got into some kind of major kerfuffle, possibly verbal, possibly… shoving or some kind of physical altercation. Over what? Prince Andrew went to the Master of Household to see if he could get a room in Buckingham Palace to launch his Pitch@Palace initiative, only to be told by the Master of Household that there was no room for it and that the initiative is kind of terrible anyway. Andrew and this guy, Tony, almost came to blows about it and Charles later ordered his brother to apologize. And people in the palace are still talking about it – you can read the Mail on Sunday's latest about it here.
Courtney Love enters the conversation. Courtney said that she was introduced to Andrew through Jeffrey Epstein. At one point, Love claims, Andrew turned up at her house at 1 am and wanted to sleep with her but she rejected him (and served him tea).
Andrew's PR consultant? The Daily Mail has a lengthy and shady article about how Andrew spent an entire week in Northern Ireland, even though half of his events were canceled. Andrew spent much of that week golfing and spending time with a man named Paul Tweed. Tweed is a "reputation management" expert, aka a crisis manager. While the DM notes that "The pair are acquaintances and it is believed Mr Tweed is not working for the Prince or Buckingham Palace," it also feels like Andrew is meeting with a lot of PR "experts" these days. They must of told him to continue to use his mother as a shield from criticism.
Photos courtesy of Getty.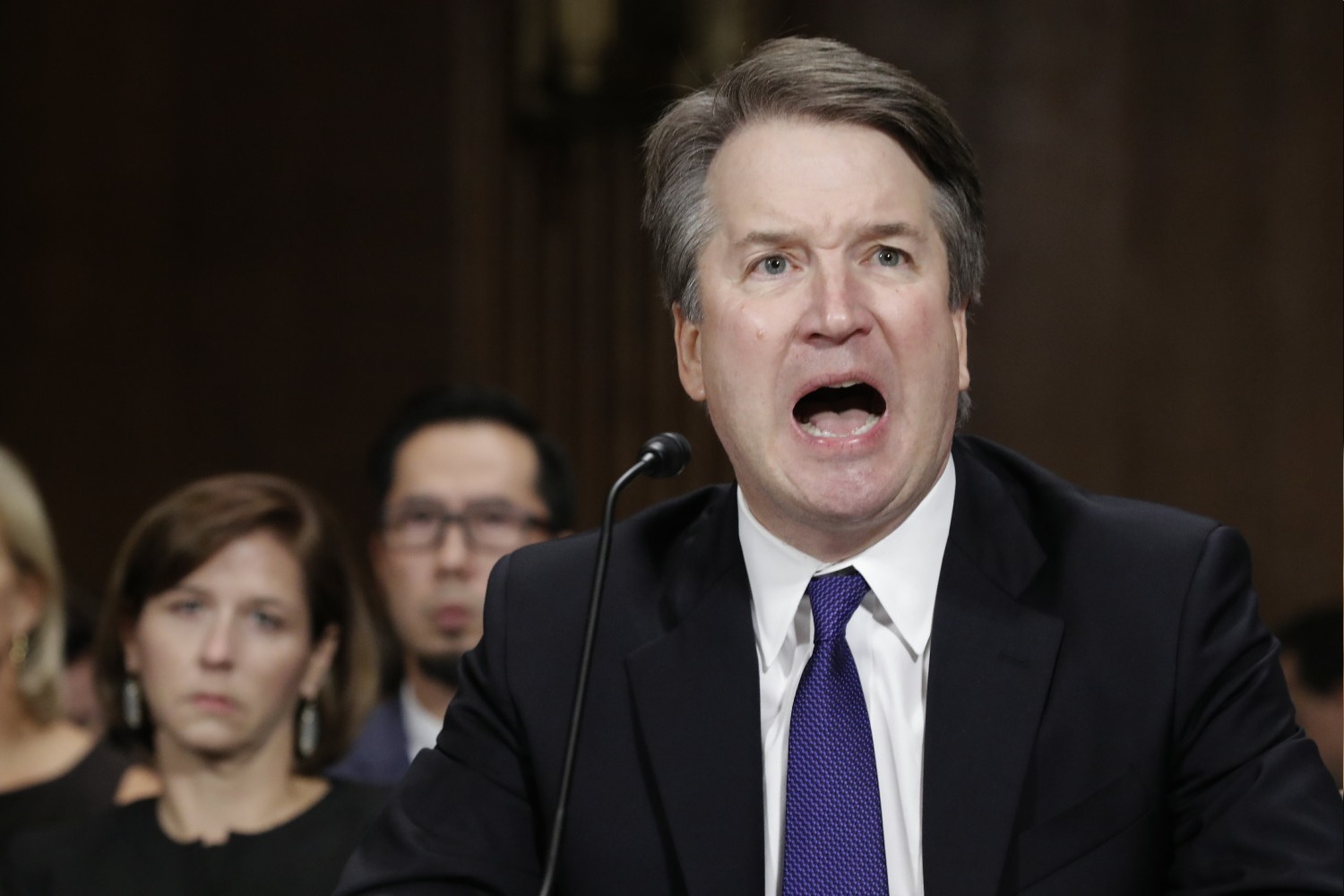 New York Times reporters Robin Pogrebin and Kate Kelly did a deeper investigation into Brett Kavanaugh, the sexual assailant who was confirmed onto the Supreme Court last year. The book is called The Education of Brett Kavanaugh: An Investigation. The NYT published a "news analysis" piece on the book and what Pogrebin and Kelly found throughout the course of their investigation. Unsurprisingly, they found further evidence of Kavanaugh assaulting Deborah Ramirez during their freshman year at Yale, and they found evidence (witnesses) of Kavanaugh's assault of another woman during the same time period at Yale.
Deborah Ramirez had the grades to go to Yale in 1983. But she wasn't prepared for what she'd find there….During the winter of her freshman year, a drunken dormitory party unsettled her deeply. She and some classmates had been drinking heavily when, she says, a freshman named Brett Kavanaugh pulled down his pants and thrust his penis at her, prompting her to swat it away and inadvertently touch it. Some of the onlookers, who had been passing around a fake penis earlier in the evening, laughed.

…While we found Dr. Ford's allegations credible during a 10-month investigation, Ms. Ramirez's story could be more fully corroborated. During his Senate testimony, Mr. Kavanaugh said that if the incident Ms. Ramirez described had occurred, it would have been "the talk of campus." Our reporting suggests that it was. At least seven people, including Ms. Ramirez's mother, heard about the Yale incident long before Mr. Kavanaugh was a federal judge. Two of those people were classmates who learned of it just days after the party occurred, suggesting that it was discussed among students at the time.

We also uncovered a previously unreported story about Mr. Kavanaugh in his freshman year that echoes Ms. Ramirez's allegation. A classmate, Max Stier, saw Mr. Kavanaugh with his pants down at a different drunken dorm party, where friends pushed his penis into the hand of a female student. Mr. Stier, who runs a nonprofit organization in Washington, notified senators and the F.B.I. about this account, but the F.B.I. did not investigate and Mr. Stier has declined to discuss it publicly. (We corroborated the story with two officials who have communicated with Mr. Stier.)

Mr. Kavanaugh did not speak to us because we could not agree on terms for an interview. But he has denied Dr. Ford's and Ms. Ramirez's allegations, and declined to answer our questions about Mr. Stier's account. Ms. Ramirez's legal team gave the F.B.I. a list of at least 25 individuals who may have had corroborating evidence. But the bureau — in its supplemental background investigation — interviewed none of them, though we learned many of these potential witnesses tried in vain to reach the F.B.I. on their own.

Two F.B.I. agents interviewed Ms. Ramirez, telling her that they found her "credible." But the Republican-controlled Senate had imposed strict limits on the investigation. "'We have to wait to get authorization to do anything else,'" Bill Pittard, one of Ms. Ramirez's lawyers, recalled the agents saying. "It was almost a little apologetic."
I believe Christine Blasey Ford. I believe Deborah Ramirez. And I believe that Max Stier witnessed Kavanaugh assault a third woman. I believe the sexual assailant president rammed through another sexual assailant for the highest court in the land. As many have pointed out, Kavanaugh's explanation or argument has NEVER been "I got blackout drunk and did really stupid and offensive sh-t." His argument has always been "I never did any of it and I'm going to yell and scream about it until you give me what I want."
Anyway Donald Trump tweeted words but IDGAF. Kamala Harris and Elizabeth Warren and other senators are talking about Kavanaugh's impeachment though:
I sat through those hearings. Brett Kavanaugh lied to the U.S. Senate and most importantly to the American people. He was put on the Court through a sham process and his place on the Court is an insult to the pursuit of truth and justice.

He must be impeached.

— Kamala Harris (@KamalaHarris) September 15, 2019
Last year the Kavanaugh nomination was rammed through the Senate without a thorough examination of the allegations against him. Confirmation is not exoneration, and these newest revelations are disturbing. Like the man who appointed him, Kavanaugh should be impeached.

— Elizabeth Warren (@ewarren) September 15, 2019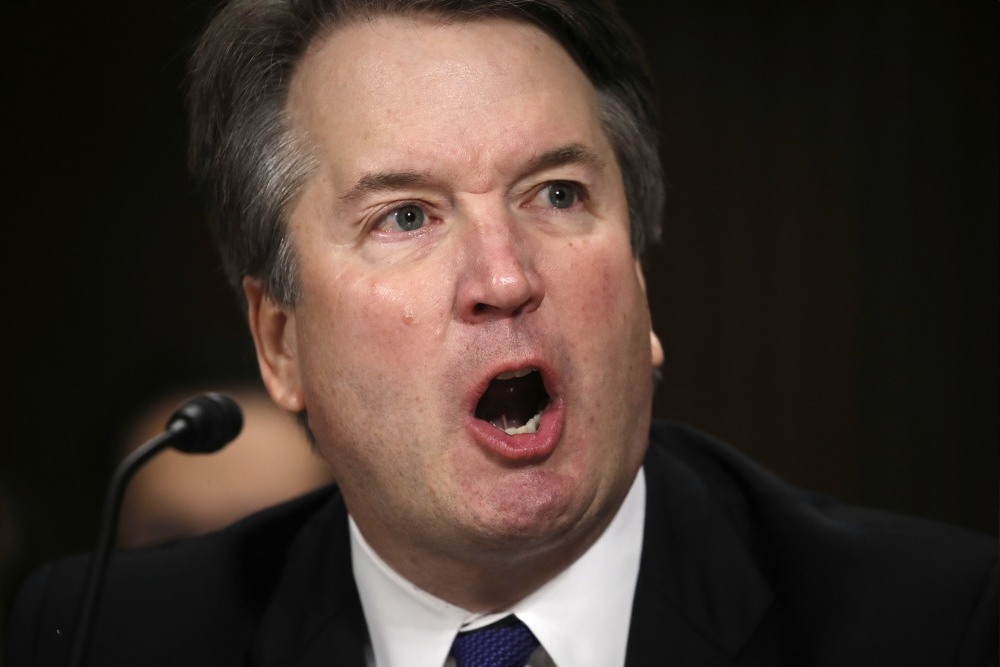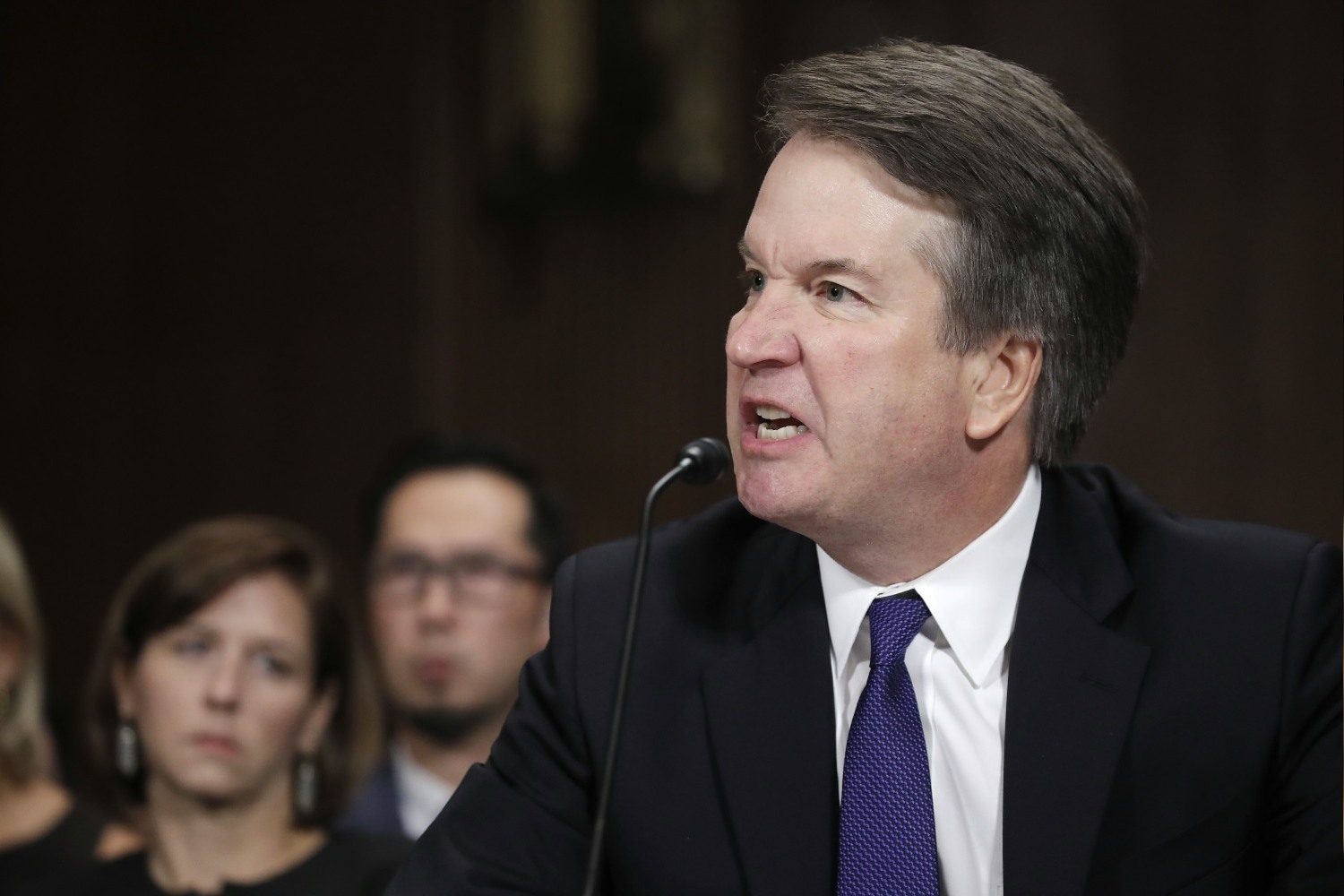 Prince Harry will never be King of England, but perhaps he'll always be King of the Virgos. Harry celebrated his 35th birthday on Sunday, and his first birthday as a father (second as a husband). I have to believe that despite the smear campaign against his wife (and to a lesser extent Harry as well), this is the happiest Harry has ever been. He had been longing for a partner and a family for so many years, and he got a wife and a son so quickly. But he was ready for them. Happy belated b-day to Harry!
The Duchess of Sussex wished her husband a happy birthday with a message on Instagram, attached to a photo collection of Harry Doing Things And Looking Happy. Included in the photo-compilation was a new pic of Harry kneeling in front of Meghan and Archie. Super-cute. Here's Meg's message:
"Your service to the causes you care so deeply for inspires me every day. You are the best husband and most amazing dad to our son. We love you ❤️Happiest birthday!"
Very sweet. Harry actually gave an update on Archie while Harry visited the Rugby Football Union All Schools program at Lealands High School. He was asked about how "everything is going with Archie" and Harry said: "He's really well, thank you. And he is getting so big." I believe it. When we saw Meghan holding Archie at the polo thing, she looked like she could barely carry him because he was such a hefty boy.
Other royal social media accounts wished Harry a happy birthday too, and I'm sure we can read into all of the photo selections. Kensington Palace chose to use a photo of Harry and William smiling at each other… before their relationship went to sh-t.
Wishing a very happy birthday to The Duke of Sussex today! 🎂 pic.twitter.com/0vQy1B6ovT

— Kensington Palace (@KensingtonRoyal) September 15, 2019
I love the photo choices from Clarence House though! Those two pics of Charles and Harry are cracking me up. I have no opinion about the pic of Charles with both his sons.
Wishing a very Happy Birthday to The Duke of Sussex, who turns 35 today! #HappyBirthdayHRH 🎂 pic.twitter.com/1Ps2h9JDy8

— Clarence House (@ClarenceHouse) September 15, 2019
And here's a nice photo selection from Buckingham Palace:
🎉 Happy Birthday to The Duke of Sussex – 35 today! #HappyBirthdayHRH pic.twitter.com/WM3ldGJDPC

— The Royal Family (@RoyalFamily) September 15, 2019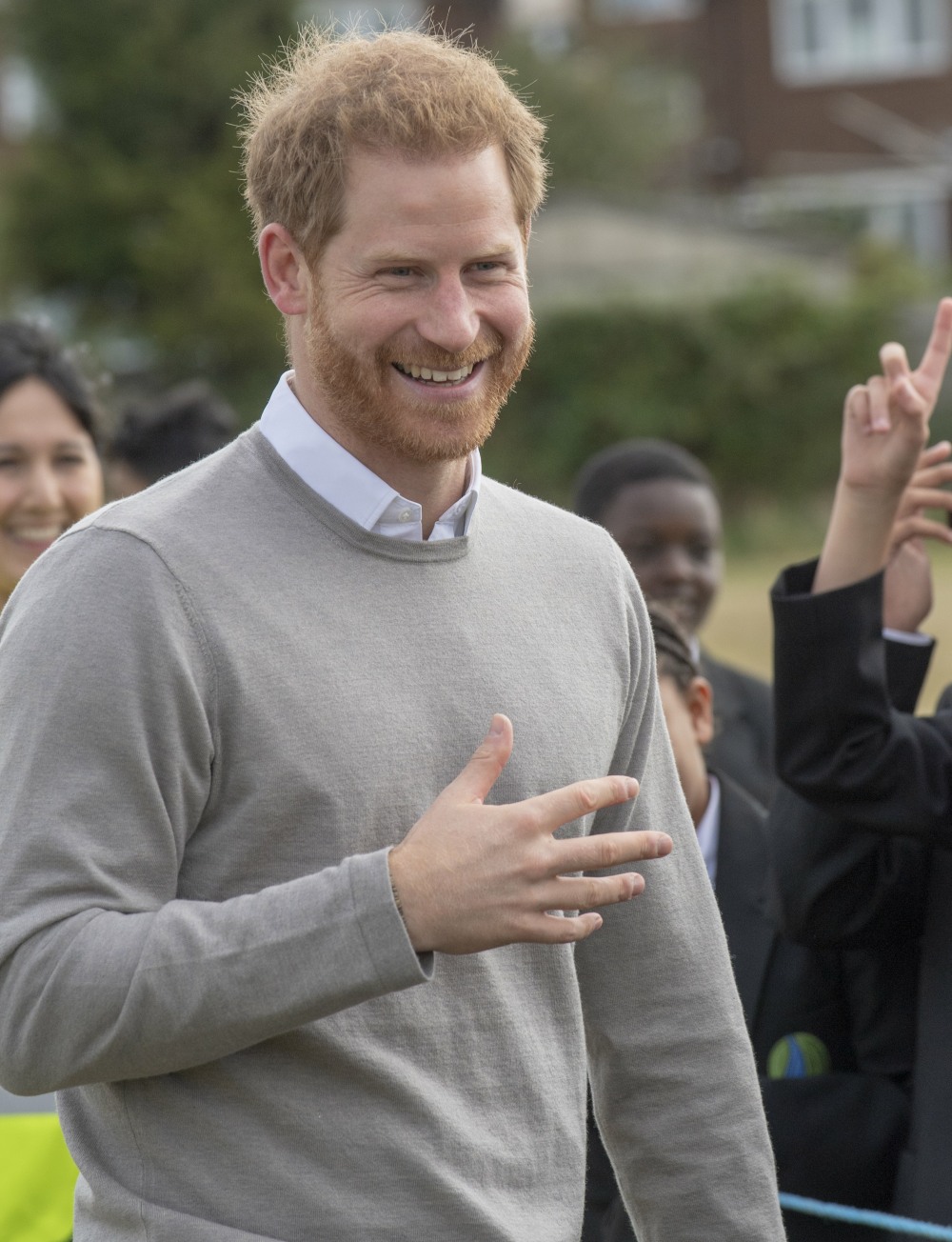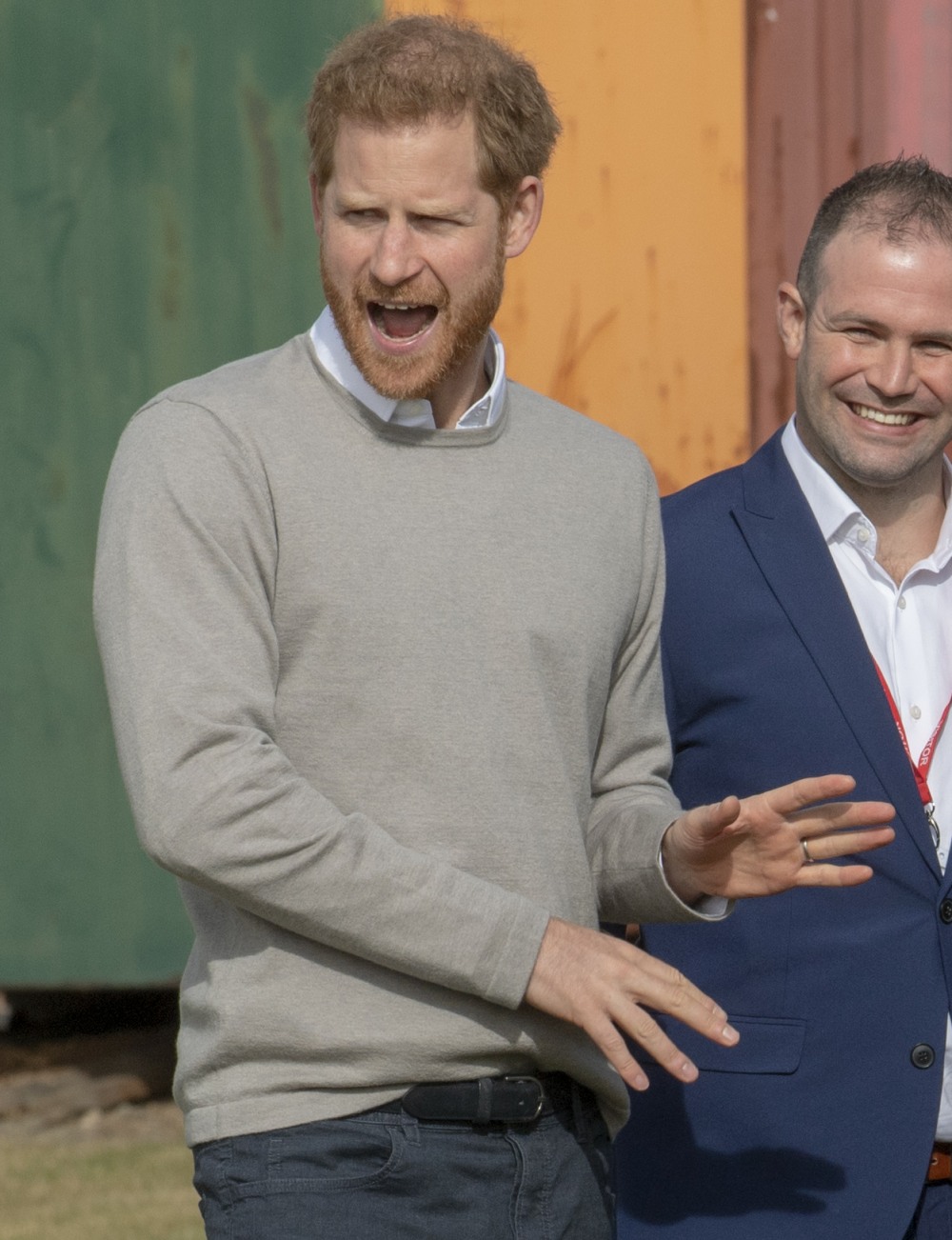 Kaiser's RSS Feed