Kaiser
This user hasn't shared any profile information
Home page: http://www.celebitchy.com
Posts by Kaiser
Oh GOD. I'll admit that I haven't kept up with Kylie Jenner's love life since her on-and-off drama with Tyga mercifully ended. I actually don't remember when the final split happened, but I do know that Kylie was rumored to be dating a few guys this year. One of those guys is Travis Scott, a 25-year-old rapper who is signed to Kanye West's label. Well, guess what? Kylie is pregnant with Travis Scott's baby. Kylie is 20 years old. Ugh.
Kylie Jenner is pregnant, multiple sources confirm to PEOPLE. A source tells PEOPLE the 20-year-old reality star and business mogul is due in February.

"They started telling friends a few weeks ago," says the source. "The family has known for quite some time. She is really excited and so is Travis!"

Another source close to the family tells PEOPLE: "It is an unexpected but completely amazing turn of events that she could not be more excited or thrilled about. Everyone is overjoyed for her," says the source. "This is the happiest she's ever been."

Reps did not respond to PEOPLE's request for comment. Jenner has been dating 25-year-old rapper Travis Scott since earlier this year after splitting from her on-again, off-again boyfriend Tyga in April.
I'm not trying to be mean when I say this, but Kylie knows that she can't make "adjustments" to her face and body while she's pregnant, right? Because chica shows up with a new face every two months. Pregnancy is going to do enough to change her body, so I hope Kylie just takes it easy, in every way. Hey, you never know. Maybe she'll have a completely healthy pregnancy and becoming a mother will completely change her life in amazing ways. Fingers crossed.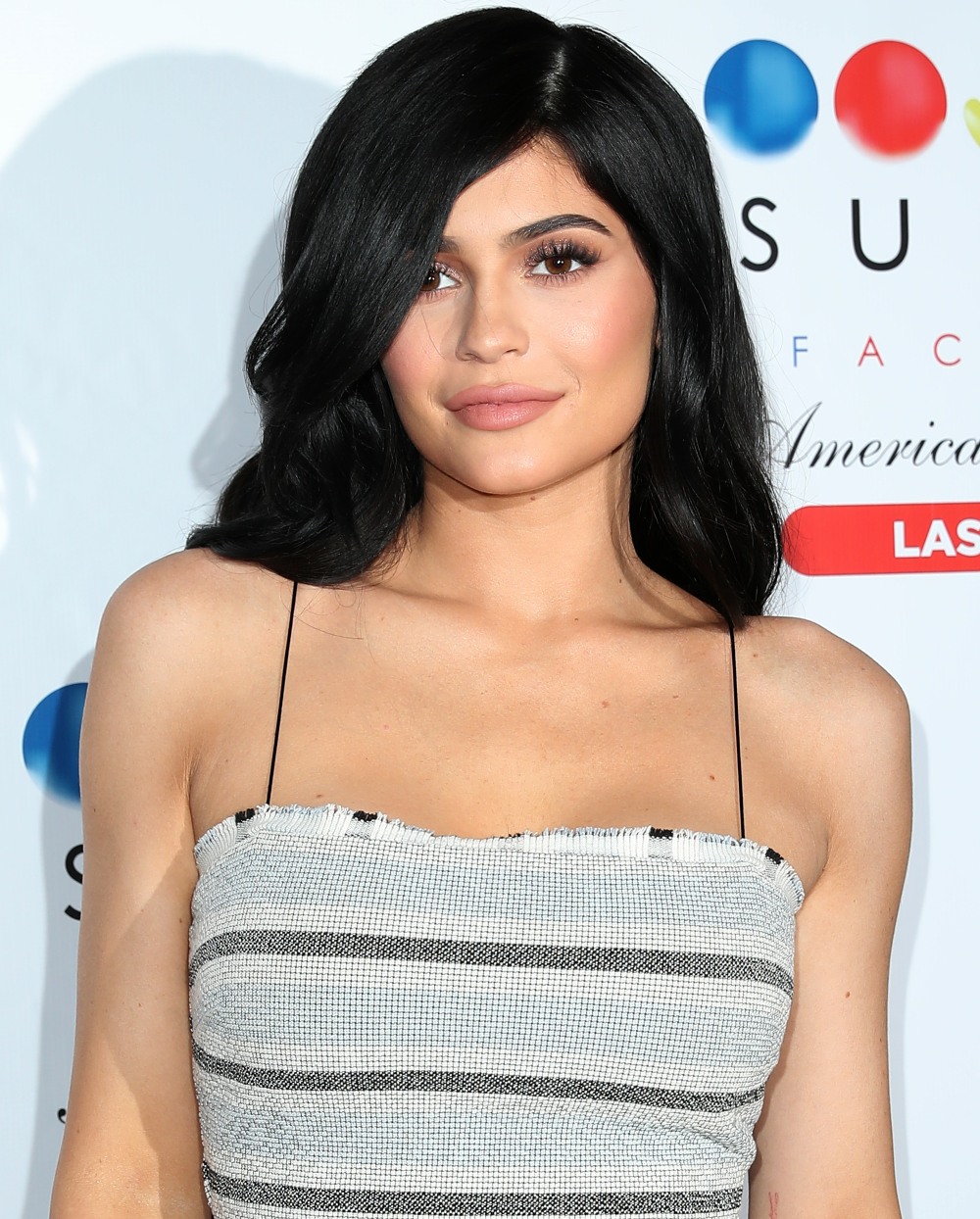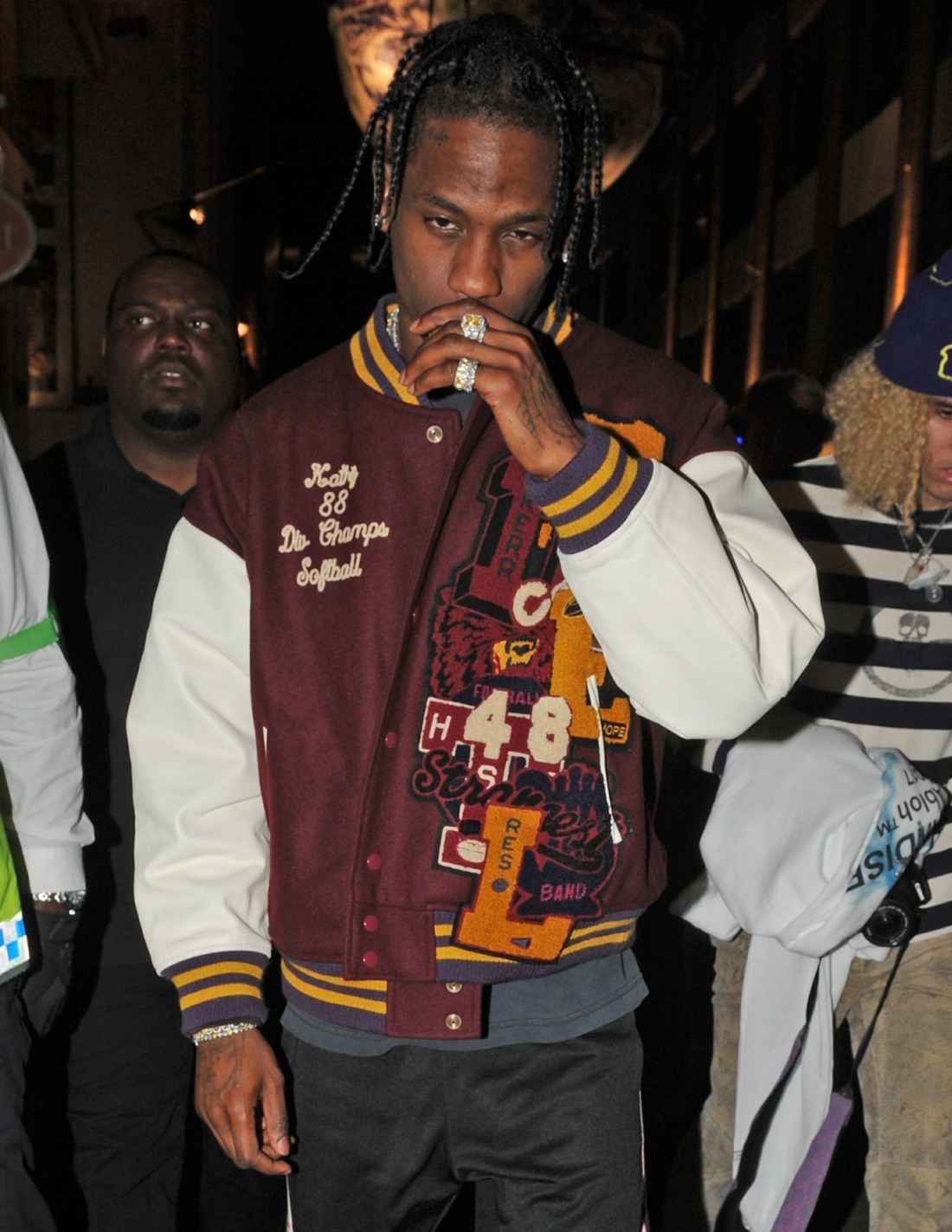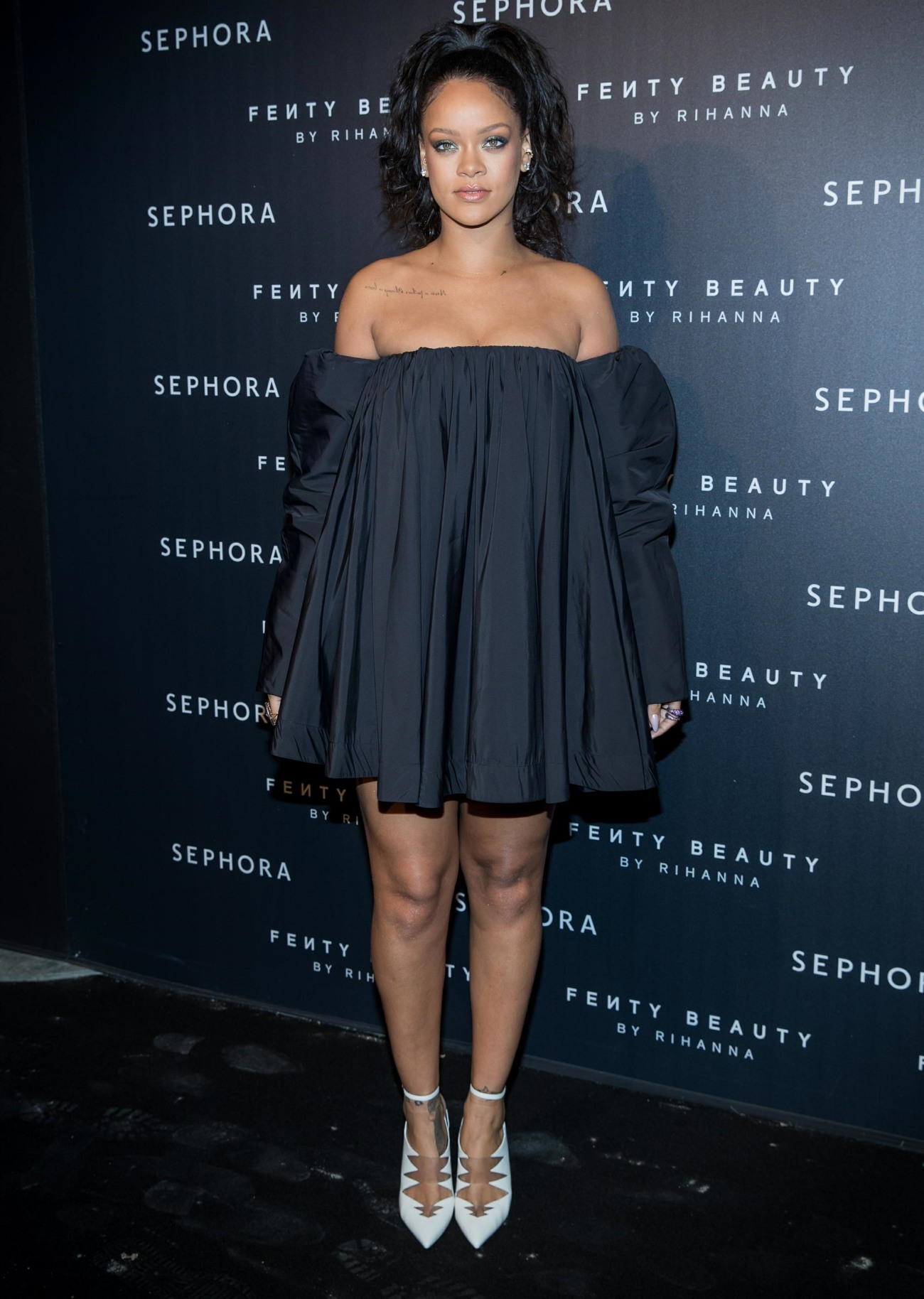 Rihanna promoted Fenty Beauty in Paris yesterday and looked amazing in this odd Calvin Klein dress. JMO: I still think she's giving off low-key preg vibes. [LaineyGossip]
The trailer for Isle of Dogs made me tear up. [OMG Blog]
Katharine McPhee & David Foster are happening?! [Dlisted]
Tracee Ellis Ross wins at life. [Go Fug Yourself]
Jessica Williams got her own Showtime show! [Jezebel]
Dan Harmon hates the toxic bros in his fanbase. [Pajiba]
Jordan Peele's next project will involve hunting Nazis. Yes! [The Blemish]
Why are today's links so heavy on the David Foster? [Reality Tea]
Margot Robbie wore a really strange (and yet pleasant) sweater. [Moe Jackson]
Animators love drawing penises. [Starcasm]
Kate Upton doesn't look bad in these Marc Jacobs ads. [Celebslam]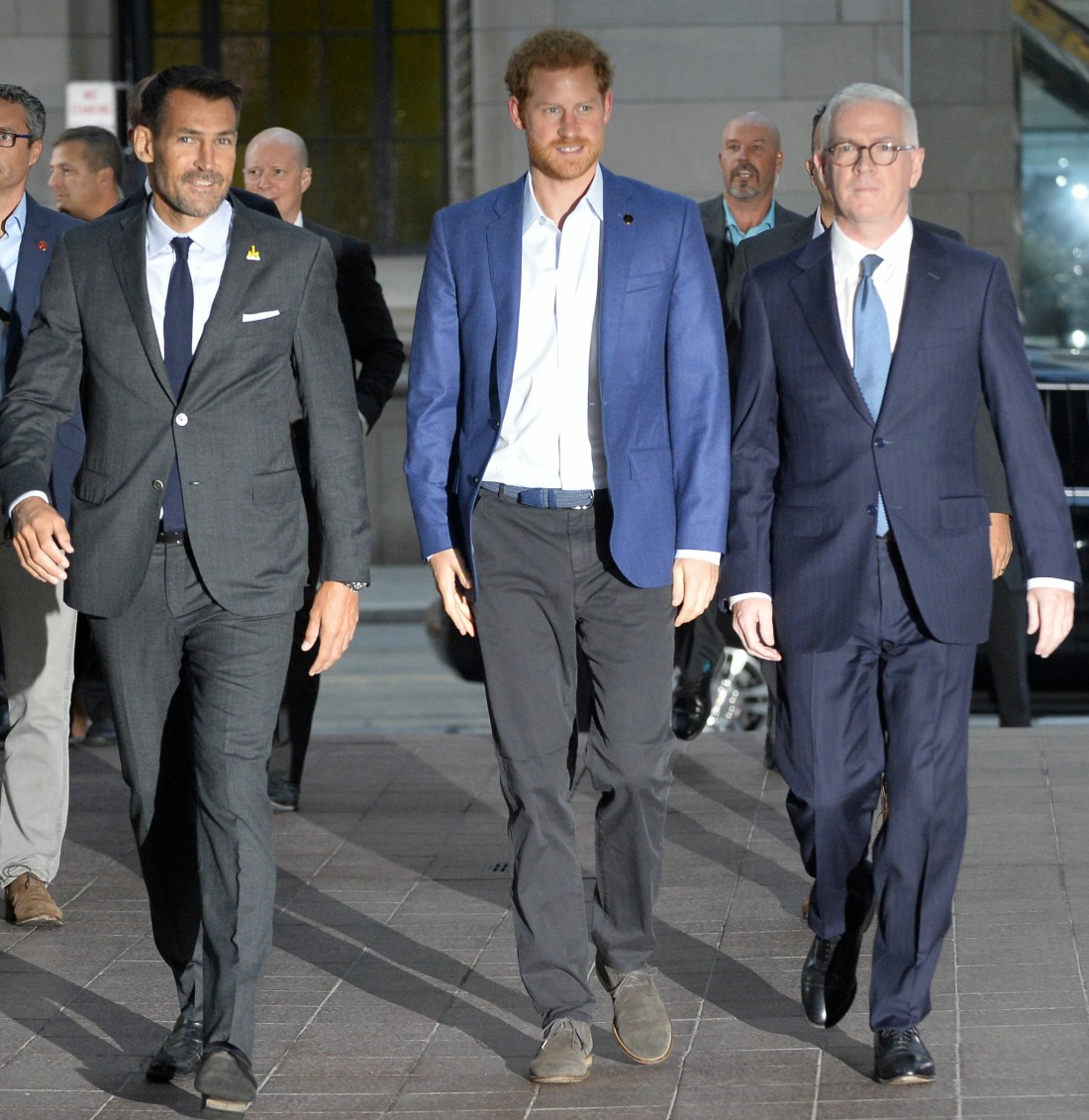 We're inching closer! SO CLOSE. Soon we'll have a royal engagement and the gossip world will rejoice! Here are some photos of Prince Harry in Toronto today, at the True Patriot Love Symposium. Harry arrived in Toronto ahead of the Invictus Games, which start tomorrow. Toronto is really doing it right, and the Toronto games should be even bigger than last year's Invictus Games in Florida. Harry should be proud of what he's built, and this might be his best "royal work" so far.
Many believe – many KNOW – that Meghan Markle will be making an appearance at the Invictus Games at some point. My guess is that Meghan will be seated next to Harry during the Opening Ceremony tomorrow, and then she'll be sitting there, clapping, whenever he gets up to make a speech. Sources claim that Meghan will not be going to every event at the Invictus Games, so don't expect that. Meg and Harry will not be joined at the hip. But she will be there, at some point, to support him. And as soon as those photos come out, the engagement will be as good as done. The announcement will be a mere formality after the games.
So enjoy these moments – Prince Harry's last days as a single bloke. He waited until he found Meghan and I hope they will be very happy together. I look forward to the gossip wars to come!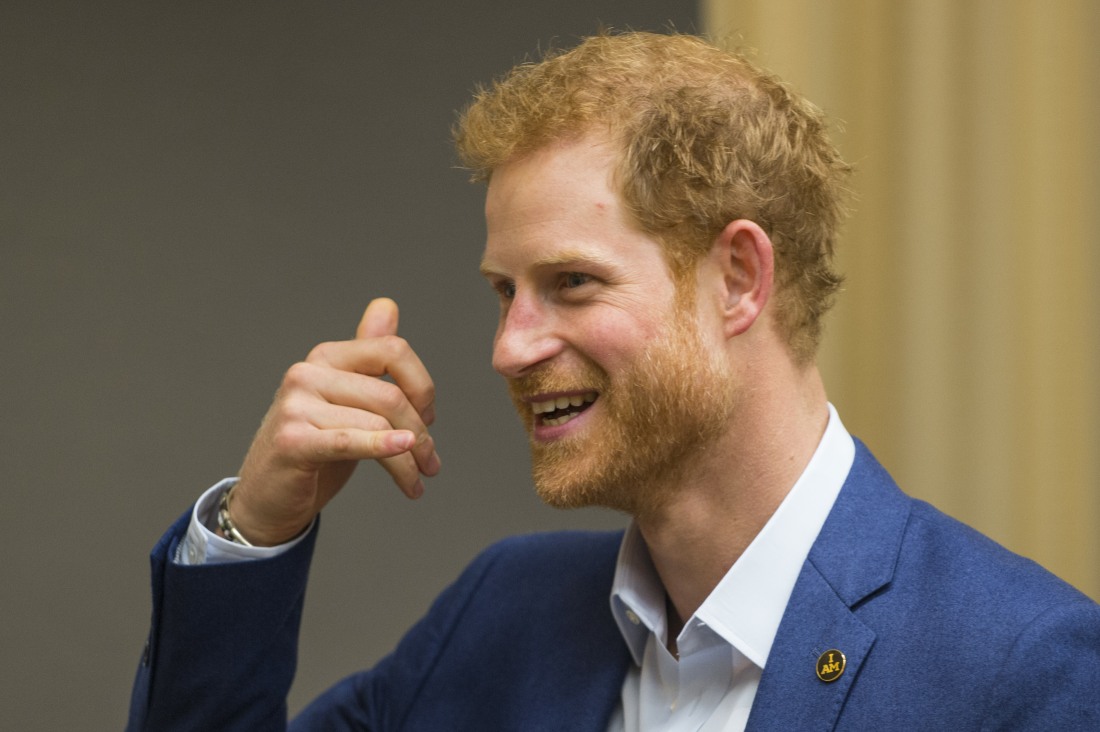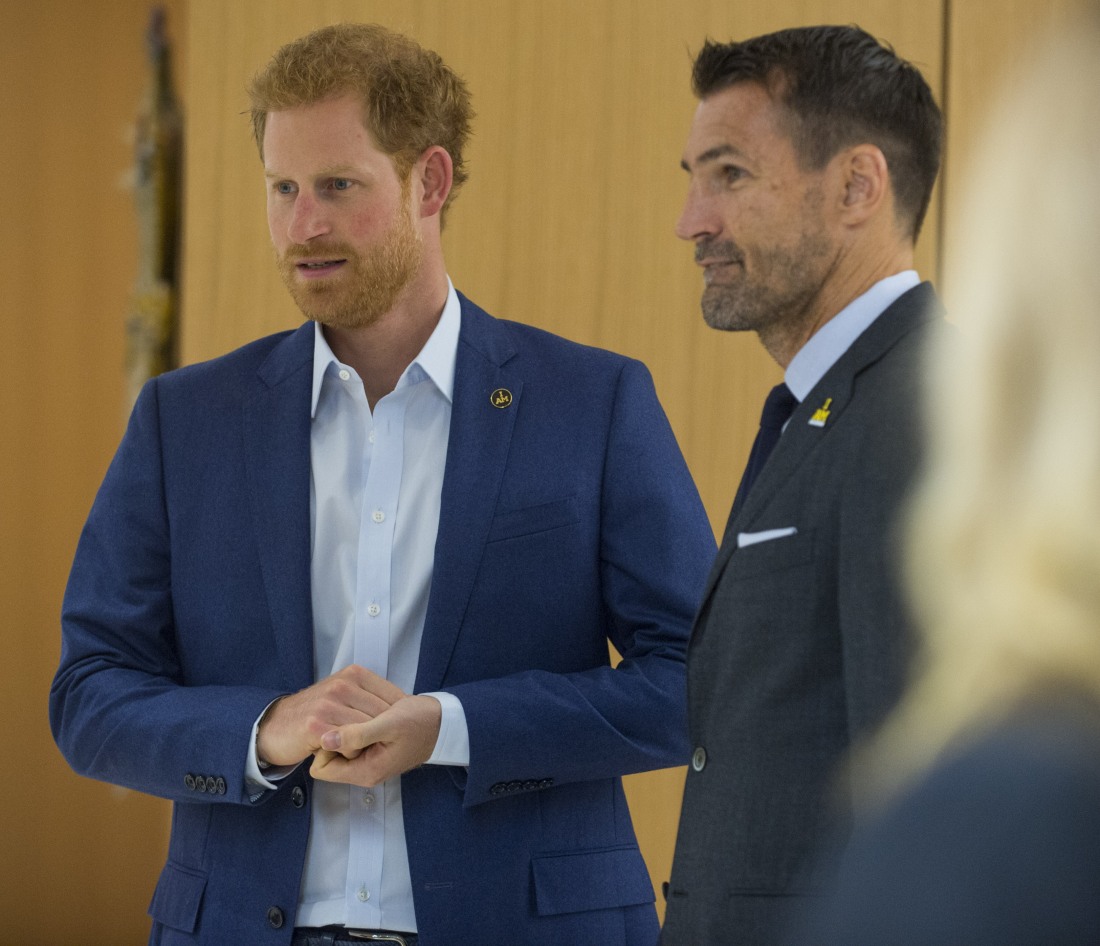 A few months ago, I saw an excellent tweet about Donald Trump and Kim Jong Un. Paraphrasing, it was something like "As a Gen Xer, I always knew the end would come because of war started between a Boomer and a Millennial." Trump IS a Boomer – he was born in 1946. Kim Jong Un was born in 1984, which is considered Millennial. Seen through the lens of generational analysis, the "beef" (nuclear-armed beef) between Kim Jong Un and Bigly Trump ends up making a lot of sense. It was always going to end this way, wasn't it?
Anyway, Bigly has been trying to out-crazy the North Korean dictator for months. Trump has actually made the impossible happen: Kim Jong Un seems like the restrained one. Last weekend, Trump decided to try out a new bullying nickname for Kim Jong Un: on Twitter, Trump referred to him as "Rocket Man." It was idiotic, but the Deplorables ate it up. Trump then doubled-down on his childlike understanding of world politics by referring to Kim as Rocket Man in a United Nations address. Well, Kim Jong Un has responded. With more name-calling, because 2017.
North Korea's leader called President Donald Trump "a frightened dog" and a "gangster fond of playing with fire" in an official statement released Thursday. Kim Jong Un responded to Trump's U.N. speech in a dispatch written in the first person. South Korea's government said it was the first such direct address to the world by any North Korean leader.

"Far from making remarks of any persuasive power that can be viewed to be helpful to defusing tension, he made unprecedented rude nonsense one has never heard from any of his predecessors," Kim said. "A frightened dog barks louder."

Hours later, North Korea's foreign minister reportedly said his country may test a hydrogen bomb in the Pacific Ocean to fulfill Kim's vow to take the "highest-level" action against the United States. Trump had threatened to "totally destroy" North Korea if the United States were "forced to defend itself" in his first speech on the U.N. floor on Tuesday. Kim, whom Trump has recently started calling "Rocket Man," said the threat had not fallen on deaf ears.

"I will make the man holding the prerogative of the supreme command in the U.S. pay dearly for his speech calling for totally destroying [North Korea]," he added. The statement, which was approximately 500 words when translated to English, also refers to Trump multiple times as a "dotard" — an arcane word for an elderly person who is weak minded or senile.

"I will surely and definitely tame the mentally deranged U.S. dotard with fire," Kim concluded.
So now Kim Jong Un taught Americans a new word: "dotard." It's a real word, just arcane and perfect in this situation. It does fit Bigly Trump, doesn't it? Twitter thinks so too – #dotard and #DotardTrump were trending for hours. Trump IS a dotard. If this was just about two a–holes having a public bitchfight, I would be all for it. It's like the Real Housewives of Nuclear Armed Nations though – at some point, Trump is going to call Kim Jong Un a prostitution whore and Kim is going to actually drop some bombs in lieu of throwing a table.
Also: did you guys remember that the Winter Olympics are coming up? Guess where they are in February 2018? PyeongChang, South Korea. For real.
Photos courtesy of Getty.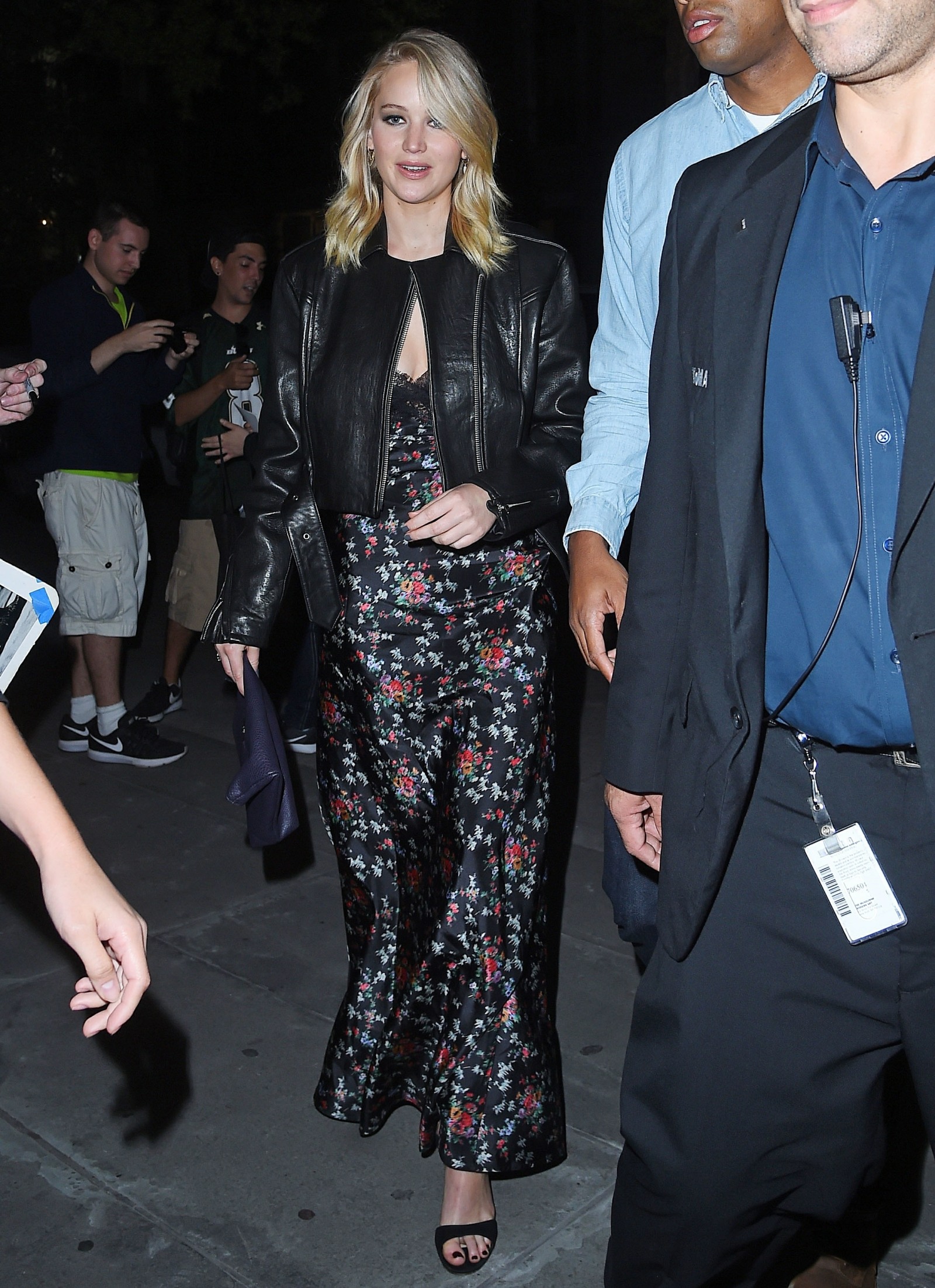 Last night, Jennifer Lawrence and Darren Aronofsky attended a MoMA screening of their film, 'mother!'. I'm including a blurry photo of them inside the event, because the event included a giant Oscar statue, which means that this screening was, like, for Oscar voters. As in, even though most people think the film was terrible and it bombed at the box office, Aronofsky is still pushing for an Oscar campaign. Considering how much the Academy loves J-Law, maybe that's not the worst plan, although I would say that right now, as the race stands, J-Law is not getting an Oscar nomination. Maybe a Golden Globe nom. But not an Oscar nom.
Anyway, the screening also involved a Q&A session with Aronofsky and J-Law. Considering Aronofsky had just unloaded to The Frame about how HE IS A PUNK ARTISTE and no one understands his HIGH ART because he is so deep and intellectual, I'm actually surprised he didn't go off in the same direction at the session. Instead, J-Law was asked about "F" CinemaScore, the bad reviews and the general critical eyeroll this film received. Her response? She flipped the bird.
Do you ever flip the bird? I did when I was younger. I can't remember the last time I did it. At some point, it became such a childish gesture. For celebrities in particular, it became a gesture that seemed like something a poseur would do to seem "edgy." I imagine J-Law thought she was being subversive and defending her genius, punk boyfriend. These two, my God. I'm flat-out astounded by how much of a cliche they are.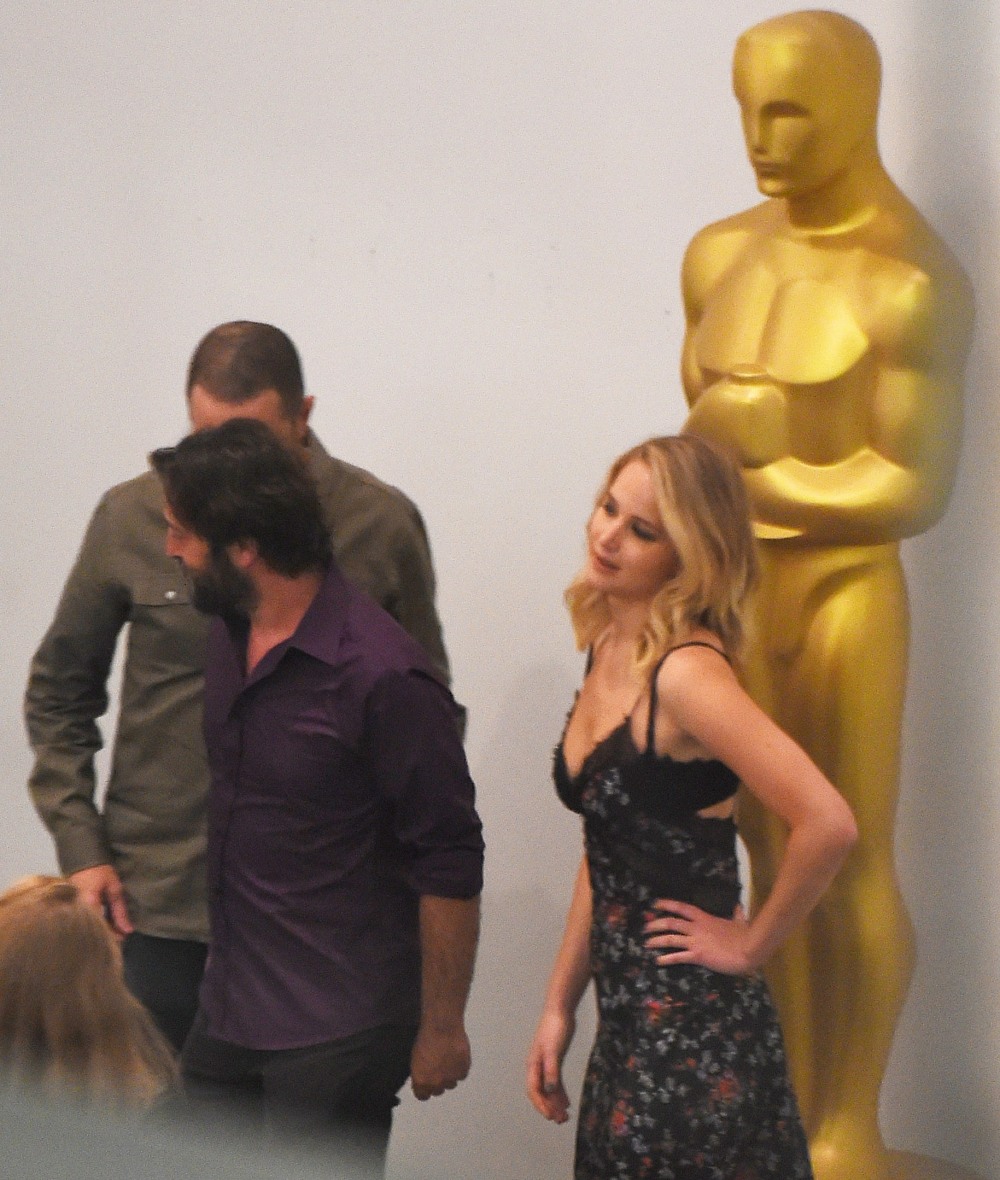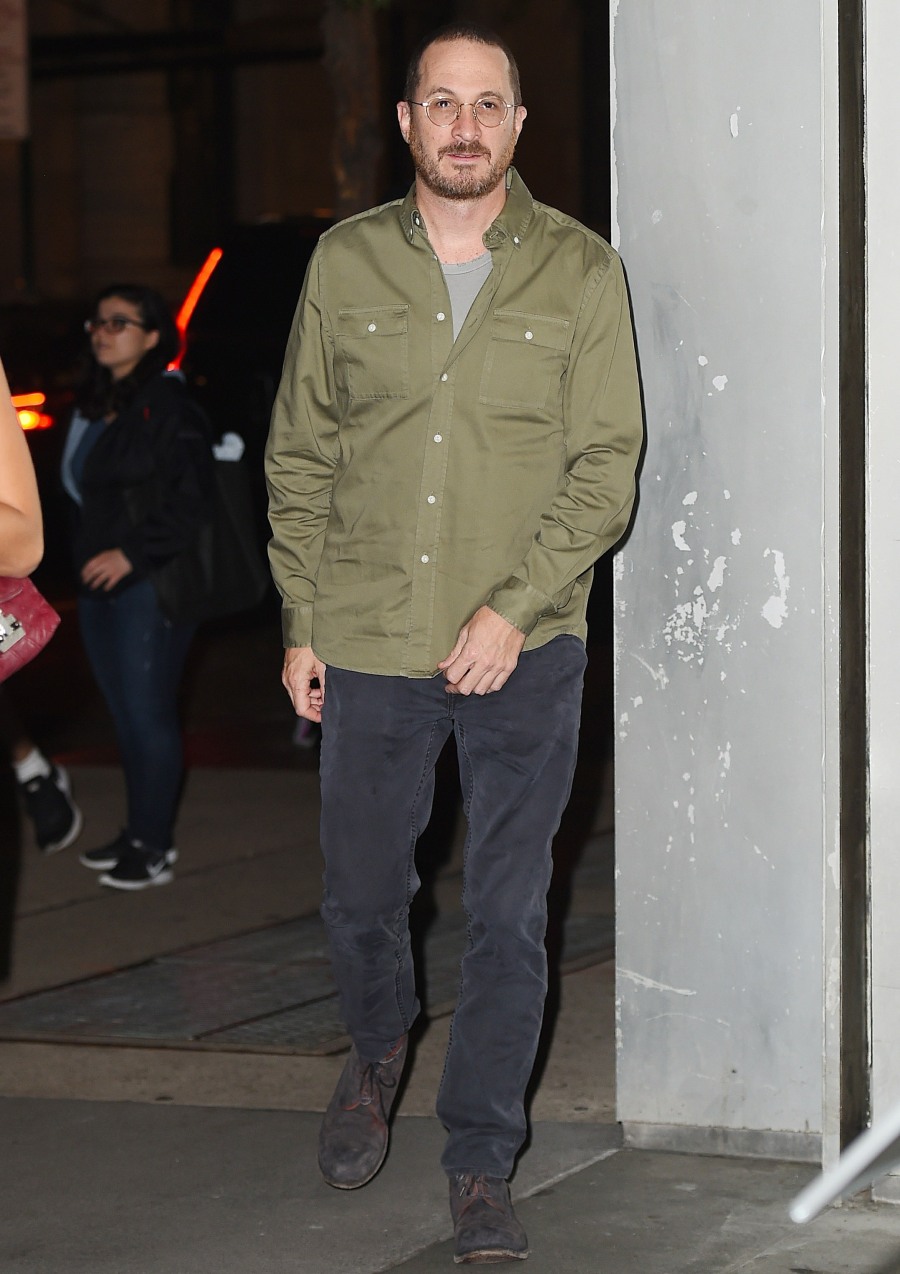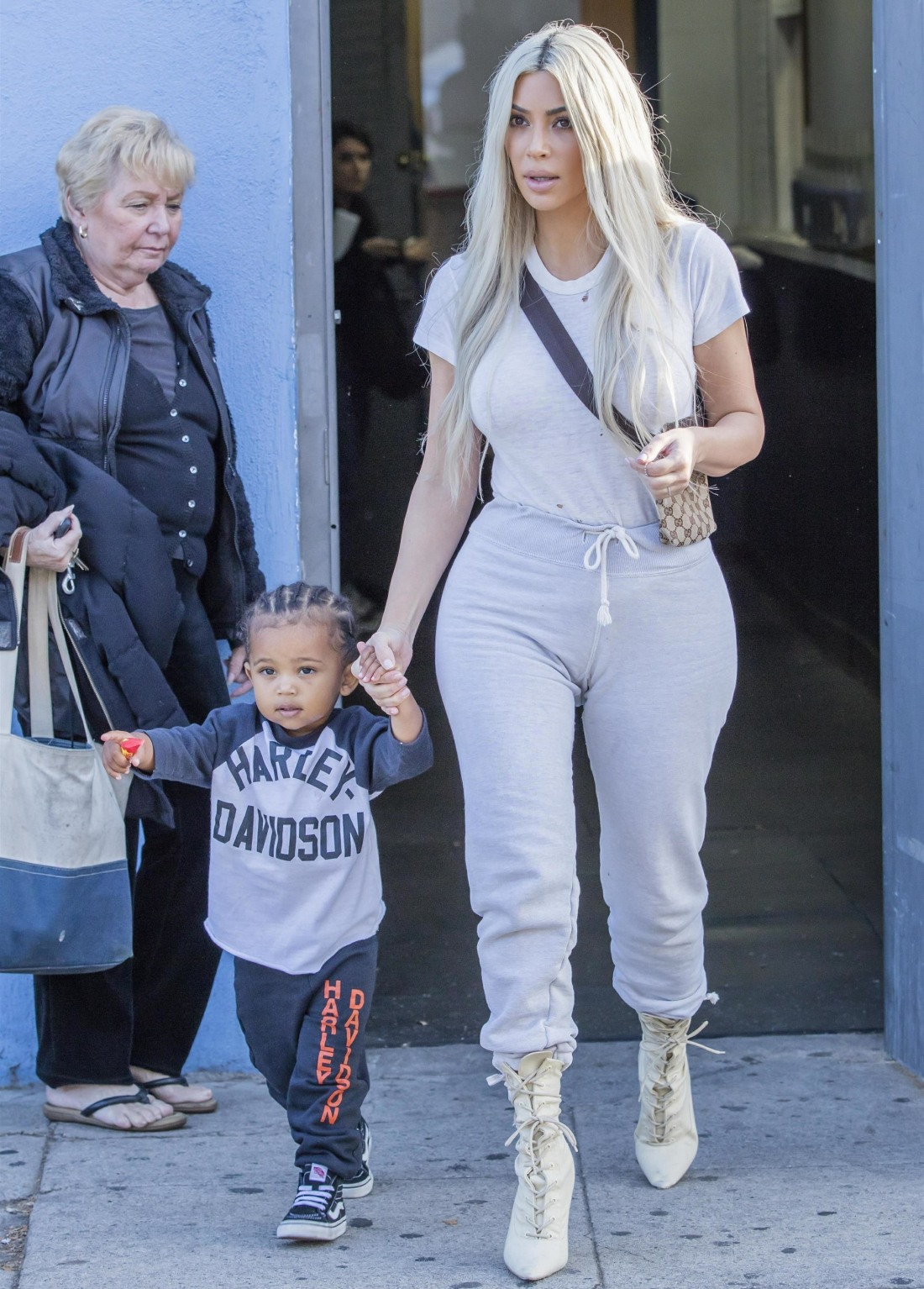 OH MY GOD. Kim Kardashian's children are adorable. That is all. These are photos of the Kardashian-West family out in LA yesterday. Kanye West and Kim Kardashian took their two kids to the Iceland Ice Skating Center. Khloe Kardashian, Kourtney Kardashian and Kourtney's kids were there too, and it seems like Penelope Disick and North West are still joined at the hip. Those two cousins are like sisters, aren't they? Update: okay, the other little girl in the photo isn't Penelope, my bad! The little girl does look so much like Kourtney though, right?
What always surprises me a little bit about Kimye's kids is that North was out and about with her parents from infancy, but little Saint West has been much more undercover. Kim and Yeezy occasionally pap stroll with the whole family, but it does feel like North is the one who gets photographed a lot more. Saint will turn 2 years old on December 1. He's getting to be so big! And he has enough hair now for baby cornrows. Adorable.
When Kim was doing press about a month ago, she talked about the sibling rivalry between Saint and North. Apparently, Saint adores his big sister and wants to be with her all the time and he copies whatever she's doing too. But Kim says North "does not like her brother" at all. Kim said North is "like, 'We're having a tea party. No boys allowed. Dad can't come. No boys!' She'll slam the door on her brother's face, and he'll just start crying." Aw, poor Saint.
Also: those West genes come through, don't they? I don't think North and Saint look exactly like Kanye, but you can absolutely tell that Yeezy is their father.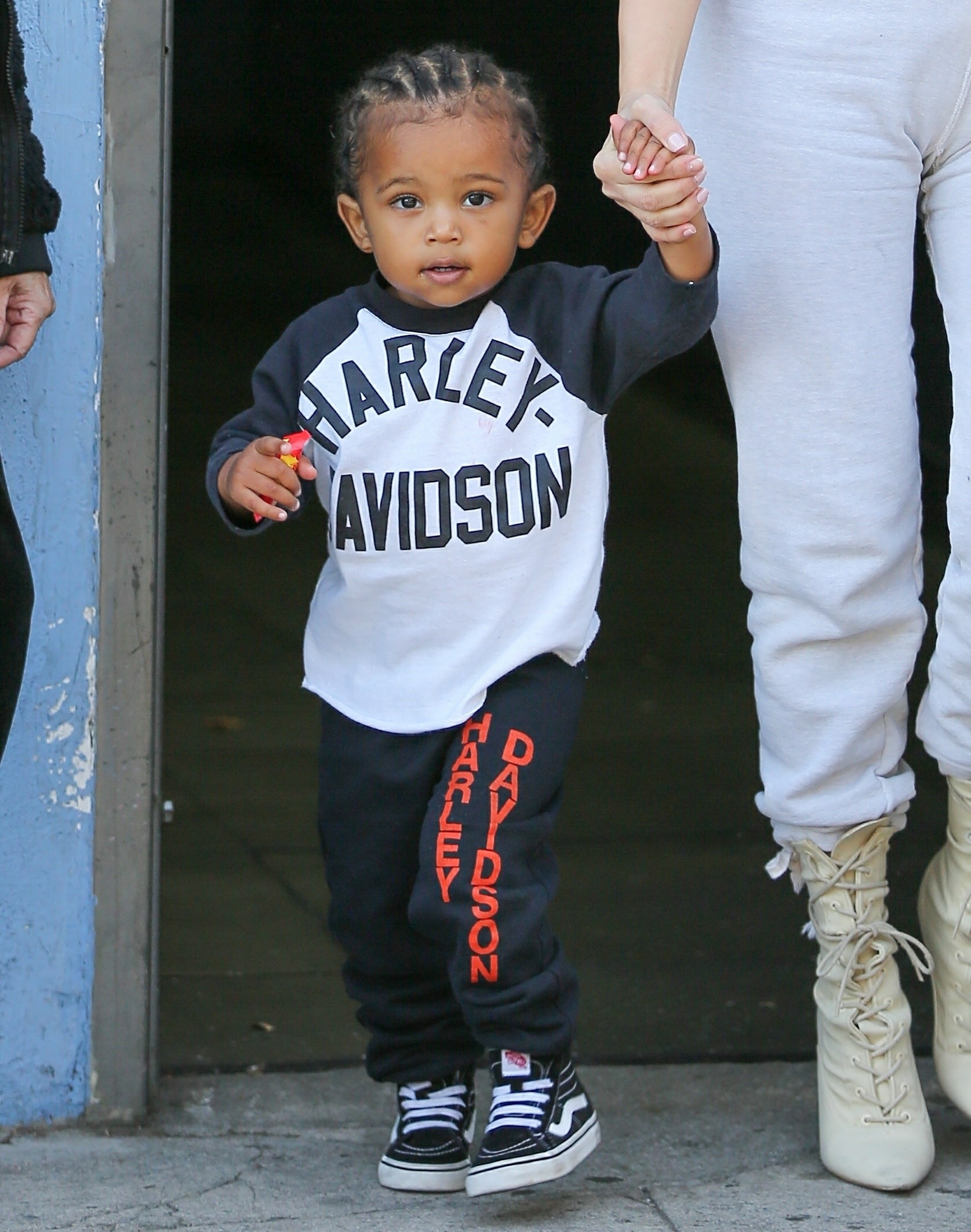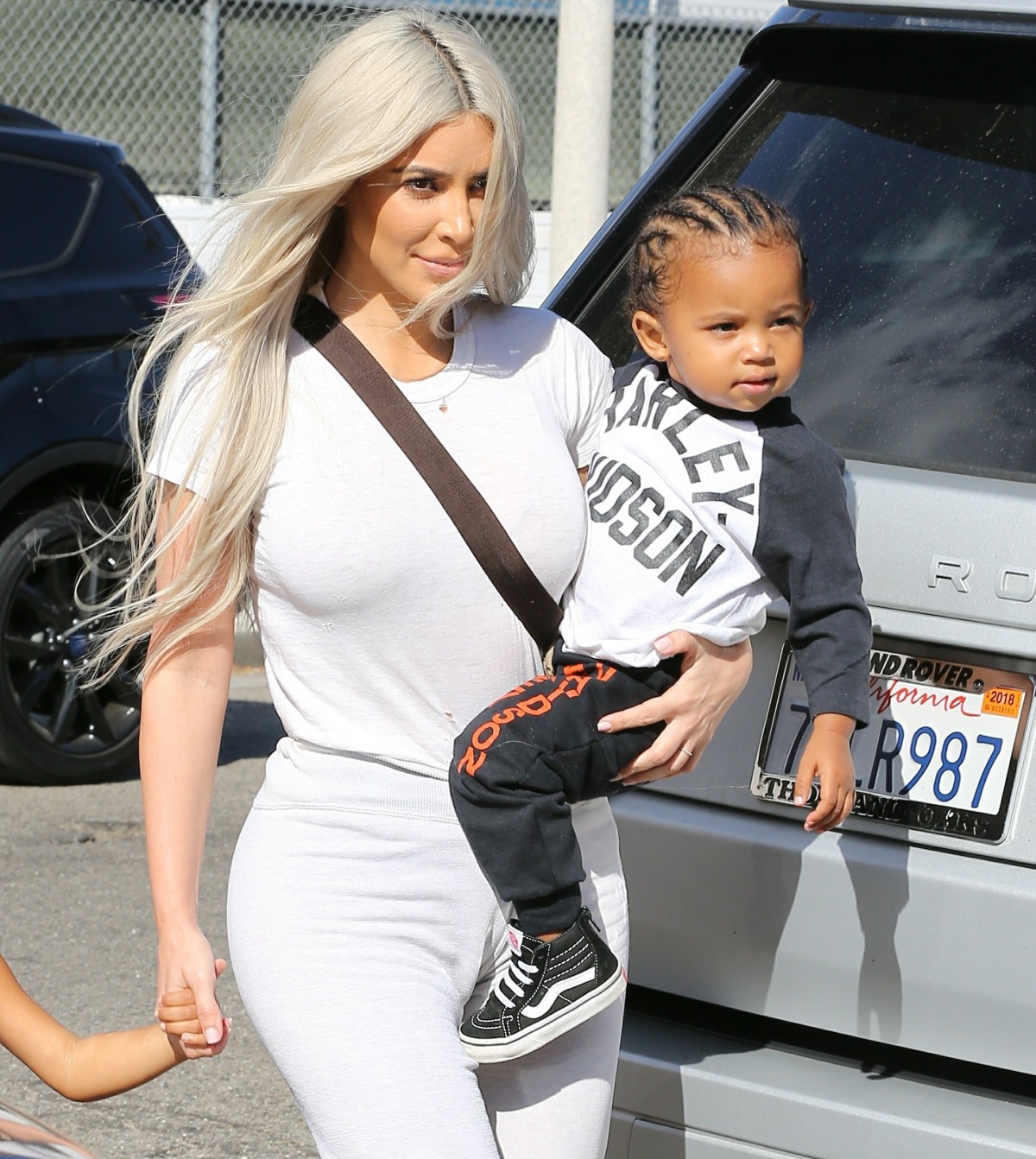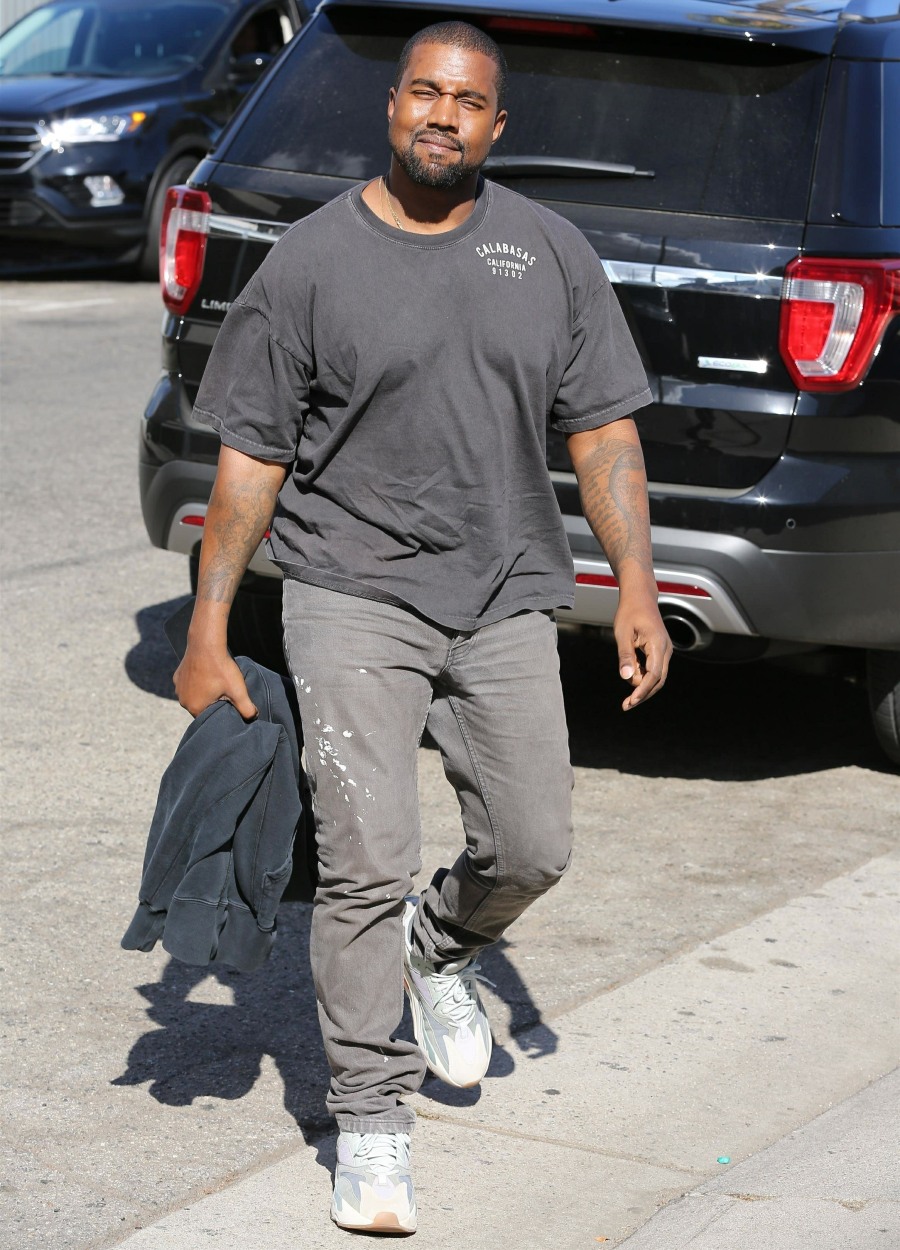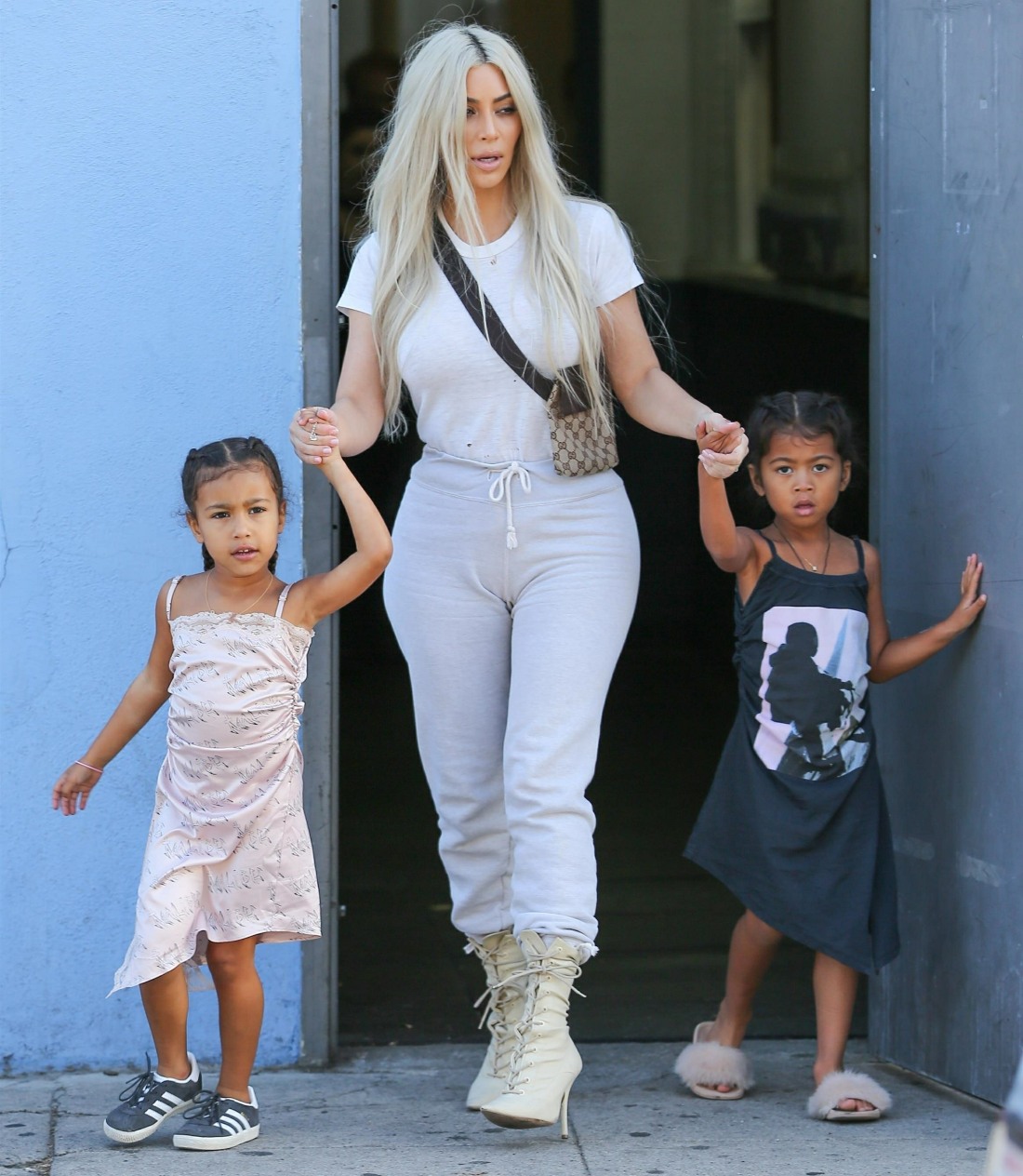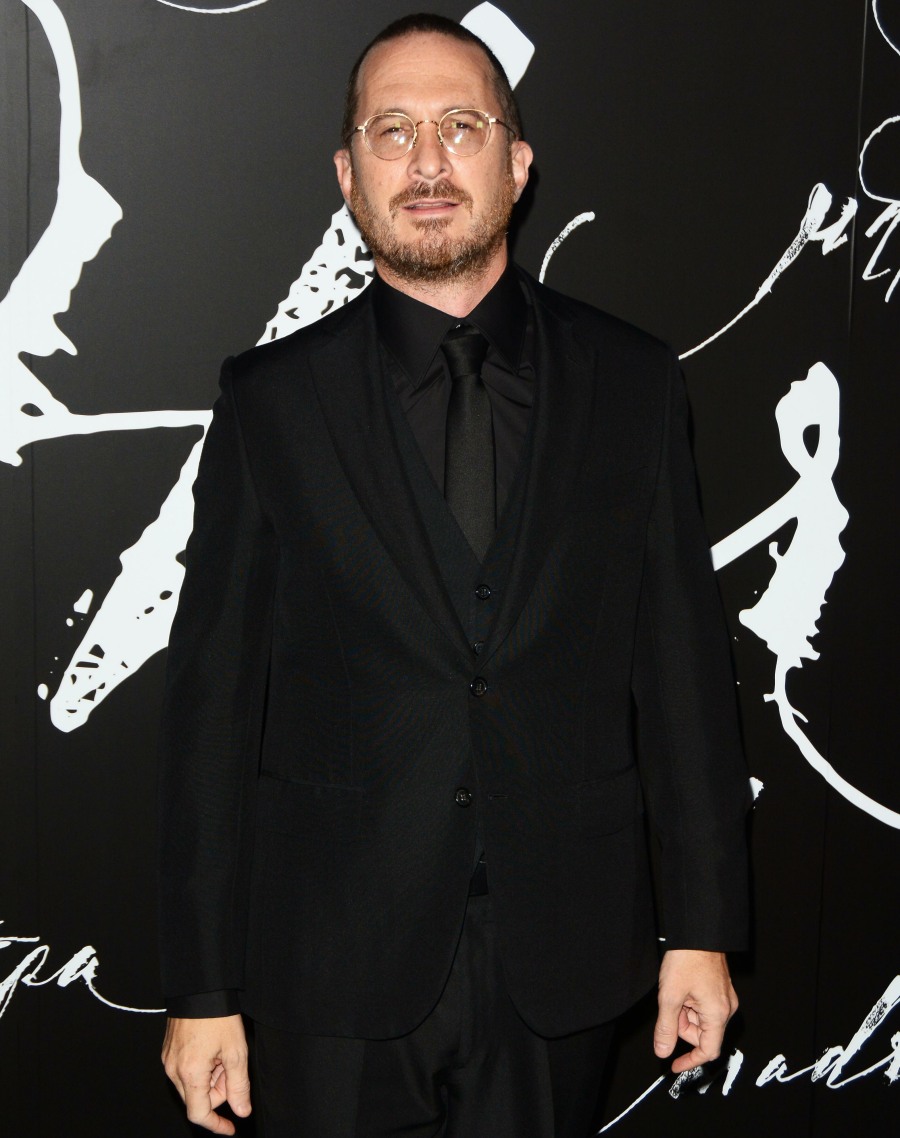 Earlier this week, we talked about how 'mother!' bombed in its opening weekend. The film was billed and advertised as a mysterious mass-market horror film starring America's Farty Sweetheart Jennifer Lawrence. There was a whirlwind promotional tour through three film festivals. There was a European press tour and an American press tour. They wanted this film to be huge. It didn't even crack $10 million in the first weekend. The reviews were very mixed, with strong emotions on either side. Emotions like "this film is ghastly" and "Darren Aronofsky thinks he's being so deep but really this sucks so hard" and "was I meant to laugh hysterically at the end?" The film also received that rarest of bad honors: an "F" CinemaScore.
I'm fine with spreading around the blame for this box office failure – 'mother!' was badly marketed, and Jennifer Lawrence should not have said yes to this. But can we all agree that most of the blame should fall on writer-director Darren Aronofsky? Because YIKES, this dude thinks he's the most brilliant religious scholar/artist of all time and he just made a schlocky torture-p0rn with super-obvious religious allegories. If 'mother!' had come from Mel Gibson, I don't think anyone would have been surprised. But it came from ARTISTE Darren Aronofsky, who is so butthurt that no one understands his ART. Aronofsky said as much to The Frame this week:
On the F CinemaScore and the bad reviews:
What's interesting about that is, like, how if you walk out of this movie are you not going to give it an "F?" It's a punch. It's a total punch. And I realize that we were excited by that. We wanted to make a punk movie and come at you. And the reason I wanted to come is because I was very sad and I had a lot of anguish and I wanted to express it. Filmmaking is such a hard journey. People are constantly saying no to you. And to wake up every morning and get out of bed and to face all those no's, you have to be willing to really believe in something. And that's what I look for in my collaborators and what I pitched the actors I said, Look, this isn't going to be a popularity contest. We're basically holding up a mirror to what's going on. All of us are doing this. But that final chapter hasn't been written and hopefully things can change. And, to go back, the fact that it's going down right now and things are really falling apart in a way that is really scary.

It's scary when you talk to the people who are studying this and thinking about this and then you have other people who basically believe in the power of a iPhone that they can communicate to 35 million people in a blink of an eye, yet they don't believe in science in other ways. You know, which is as proven as gravity at this point, really. It has as many people believe in it as believe in gravity. And it scares me and it's time to start screaming. So I wanted to howl. And this was my howl. And some people are not going to want to listen to it. That's cool.
OH FOR THE LOVE OF GOD. Yes, 'mother!' was just too punk for normal filmgoers. It was too deep. No one understands the deep art of the frustrated white man who occasionally gets told "no." Aronofsky was trying to challenge the system by making a cheap Biblical allegory and banging his 20-something lead actress. NO ONE UNDERSTANDS. No one "gets" this very deep and profound artist and his struggles with making a torture p0rn movie. Thank God his naive actress girlfriend thinks he's so brilliant. That almost makes his struggle worth it. *wipes away one lonely tear for oppressed and misunderstood white dudes*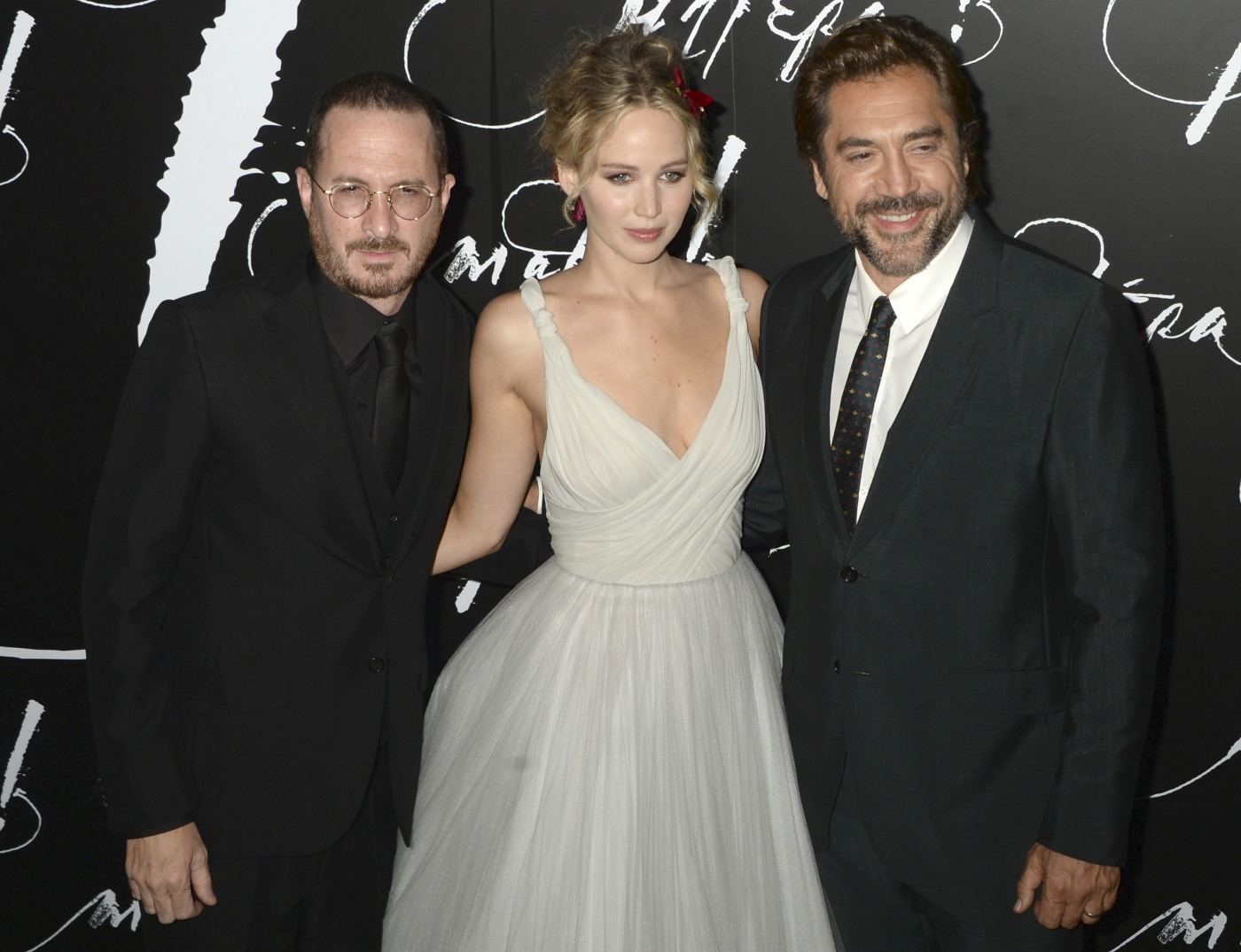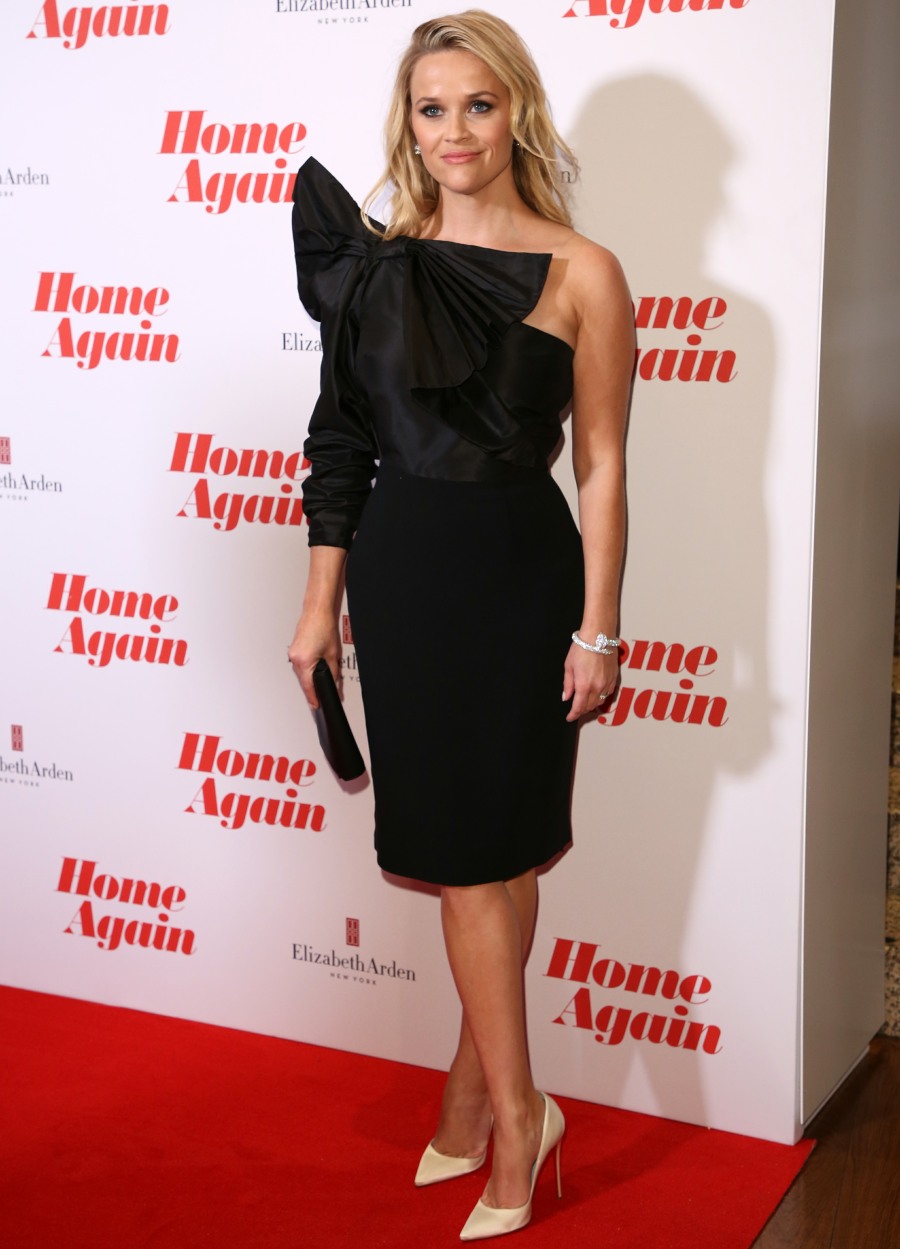 For-real question: did Stella McCartney witness Reese Witherspoon murdering a hobo with her bare hands? Because that's the only explanation I can come up with for why Reese continues to wear Stella's terrible designs. Reese wore a ridiculous Stella McCartney tuxedo-jacket-dress to the Emmys (and Reese looked like ten kinds of hell), and here are photos of Reese once again wearing a Stella design at the London screening of Home Again. Look at this mess! She looks like an extra from Mystic Pizza. Did Stella make her pair that BOW SLEEVE DRESS with white heels on purpose? What kind of revenge-extortion plot is being used against Reese to get her in these awful clothes?
Anyway, if you watched the E! Emmys Red Carpet show, you probably know that as soon as Reese and Nicole Kidman hit up the red carpet, a hush fell across the reporters. No one would be allowed to ask any fun fashion questions anymore. A few years back, Reese was one of the celebrities making a cause du jour out of #AskHerMore, as in, people needed to stop asking celebrity women to ID their dresses and jewelry on red carpets. I've tried to break down in past posts why that's stupid and why most celebrities probably don't want to be asked "deep" questions on the red carpet anyway. It's also particularly rich coming from the same celebrity women who are literally being paid hundreds of thousands of dollars just to wear free clothing and jewelry on the red carpet. Speaking of, here's an interesting addendum:
Two days before New York City's Met Gala in May, a jewelry publicist assumed that she was all set with product placements on several A-listers. Then her phone started ringing. "Agents told me that their clients were being offered payment to wear another house's jewels, and they wanted to know if I could match it," she recalls. "Until that moment, I didn't even know I was in a bidding war." With no budget, she lost most of the stars she'd already confirmed to other jewelers. And for one jewelry client, "we've shifted about 5 percent in the marketing budget for red carpet placements," she says. "That will change again in 2018. We are adjusting to what the landscape has become."

Under-the-radar contracts and one-time payments are becoming increasingly commonplace when it comes to stars wearing gems on the carpet. "It is the worst-kept secret," says Michelle Graff of trade publication National Jeweler. (Several major jewelry houses declined comment.) Talk of six-figure checks is bandied about (Anne Hathaway reportedly received $750,000 from Tiffany & Co. for six jewelry looks worn while co-hosting the 2011 Oscars, and Gwyneth Paltrow allegedly was paid $500,000 by Louis Vuitton to wear the house's jewels that same evening). Payment goes to actresses, their stylists and sometimes their agents. Reps have been known to demand more money from jewelry houses, competing over who has greater influence with stars.

Graff points out that any trepidation over discussing the fees and politics of jewelry placement on the red carpet may be due to fears that the Federal Trade Commission will come calling. "Remember that social-media influencers are dealing with this issue now," she says, referring to an April FTC disclosure that the agency had sent "Endorsement Guide" letters to 90 of the most high-profile Instagram personalities, including, reportedly, Kim Kardashian.

Such fees come with strings: A jeweler might dictate a gown neckline to ideally frame a statement choker or pendant. Such necklaces are the best opportunities to get the most exposure from traditional and social media. Brands prefer black gowns, as they're often the best choice of color to make a piece pop on the red carpet. Spelling on social media is even being scrutinized by jewelry houses: A jeweler's spokesperson relayed how a star refused to fix an error in the brand name on her Instagram, arguing that correct spelling wasn't part of her contract, and the house initially refused to pay (but eventually did).

Stylists also can be blindsided when a jeweler switches out a selected piece to highlight an item it wants to sell. During the Monday-morning quarterbacking of a red carpet, pundits increasingly should wonder whether a look that's screaming for a necklace or earrings was truly the result of a conscious choice — or because the game changed at the last minute. (Though never assume. As one stylist, who asked not to be named, says: "I'm a jewelry minimalist.")

Ultimately, how much does it really matter to the viewer or consumer if a star has been paid to wear one house's jewels versus another's? "I'm not sure people care whether someone was paid," says Graff. The decision to buy isn't affected "because they find out Lady Gaga was paid to wear it versus it being an organic choice." And don't look for transparency anytime soon, she adds: "For people in marketing, if they can maintain the illusion that something worn on a red carpet was an organic choice, they're going to do that."
Basically, #AskHerMore could be seen as way to create the illusion that celebrities aren't just walking advertisements. They're true artists, who just happen to want half a million dollars to wear borrowed jewelry for a night.
Note Reese's Cartier jewels in these photos.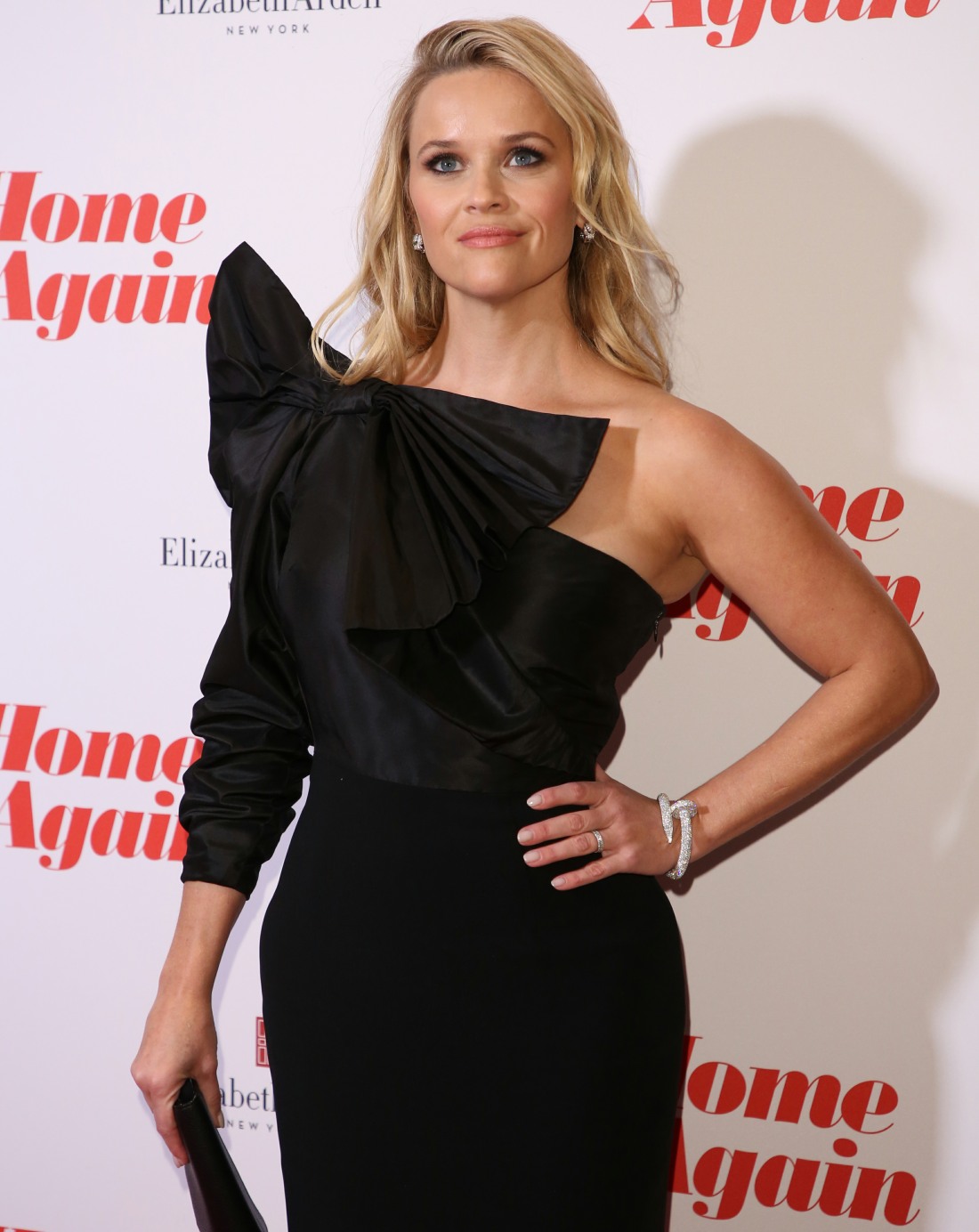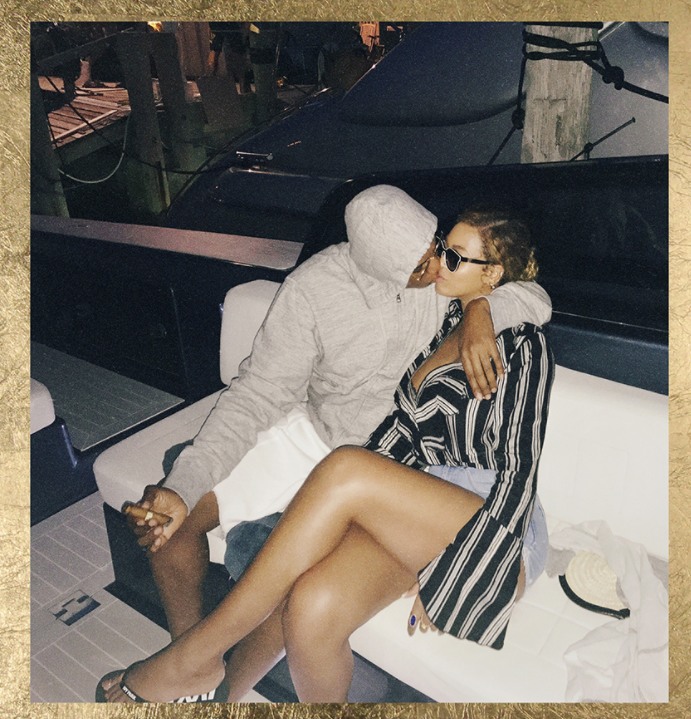 As far as celebrities trying to be fake-accessible online, Beyonce is not the best and not the worst. Bey's online presence is hyper-managed and "curated," just like everything else in her life – she only shows us what she wants us to see. That used to annoy me, but now I appreciate it more. Bey has been taking time off this year, obviously to have her babies and recuperate. In the past few weeks, she's been stepping out more and more, going to Broadway shows and fundraisers and that sort of thing. She's also been posting more to her Instagram and website.
These photos are from her website, beyonce.com, where she posted a bunch of "date night" photos of a recent yacht trip she took with her husband. She's the one calling it a "date night" – that's the name of the photo spread she carefully curated for us. I just thought you would enjoy. I was struck by the photo of Jay-Z kissing Bey while he's obviously got a cigar going. I don't mind the smell of cigars at all – I think most good-quality cigars have a pleasant smell, actually. But don't you think Beyonce's body language in that photo shows that she's actually not a fan of kissing her husband when he smells and tastes of cigars? Just my opinion, she's not into it.
What else is going on in Bey-Z world? There were reports that they would be headlining a major concert to raise money for hurricane relief, but when they were contacted about it, they released this statement: "Tidal will be hosting our annual benefit concert with details to soon follow. We have not announced or confirmed any line up or partner organizations, but stay tuned. . ." I think that means they will be headlining a benefit, but it will be through Tidal? Speaking of Tidal, apparently Jay-Z and Kanye West are going to have some kind of "summit" to hash out their many beefs with each other. One of those beefs was about Tidal and how much money Jay promised Ye.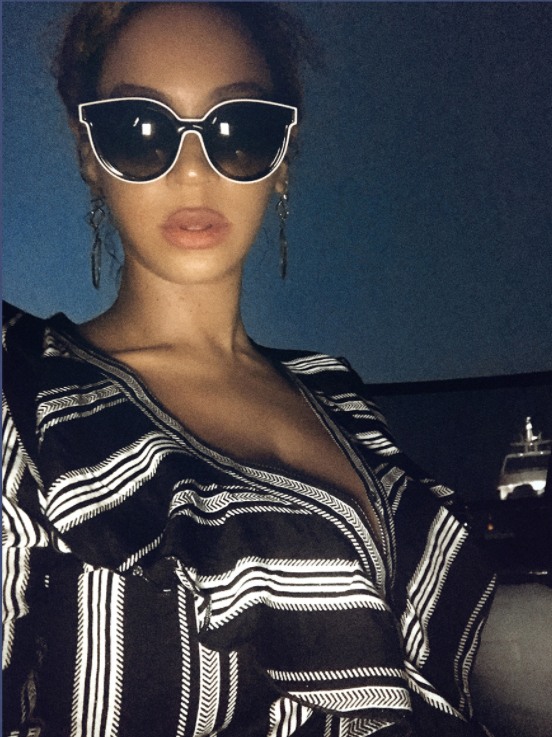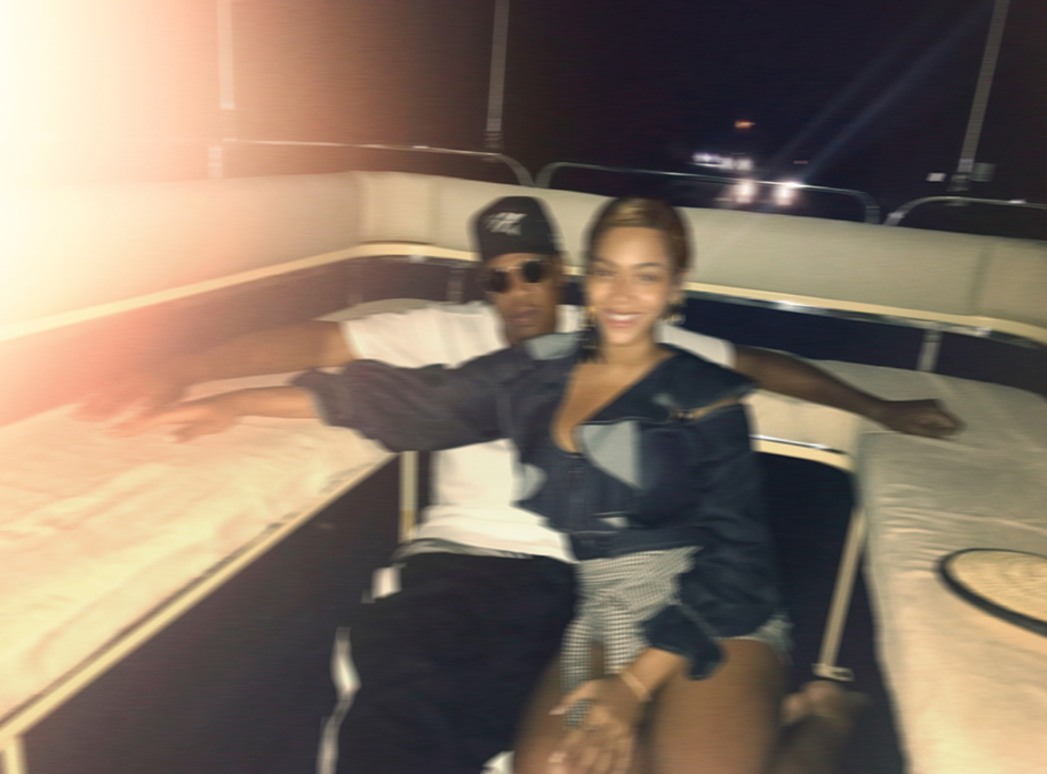 Photos courtesy of beyonce.com.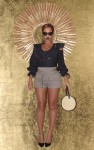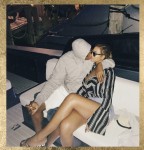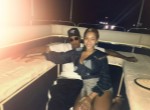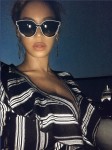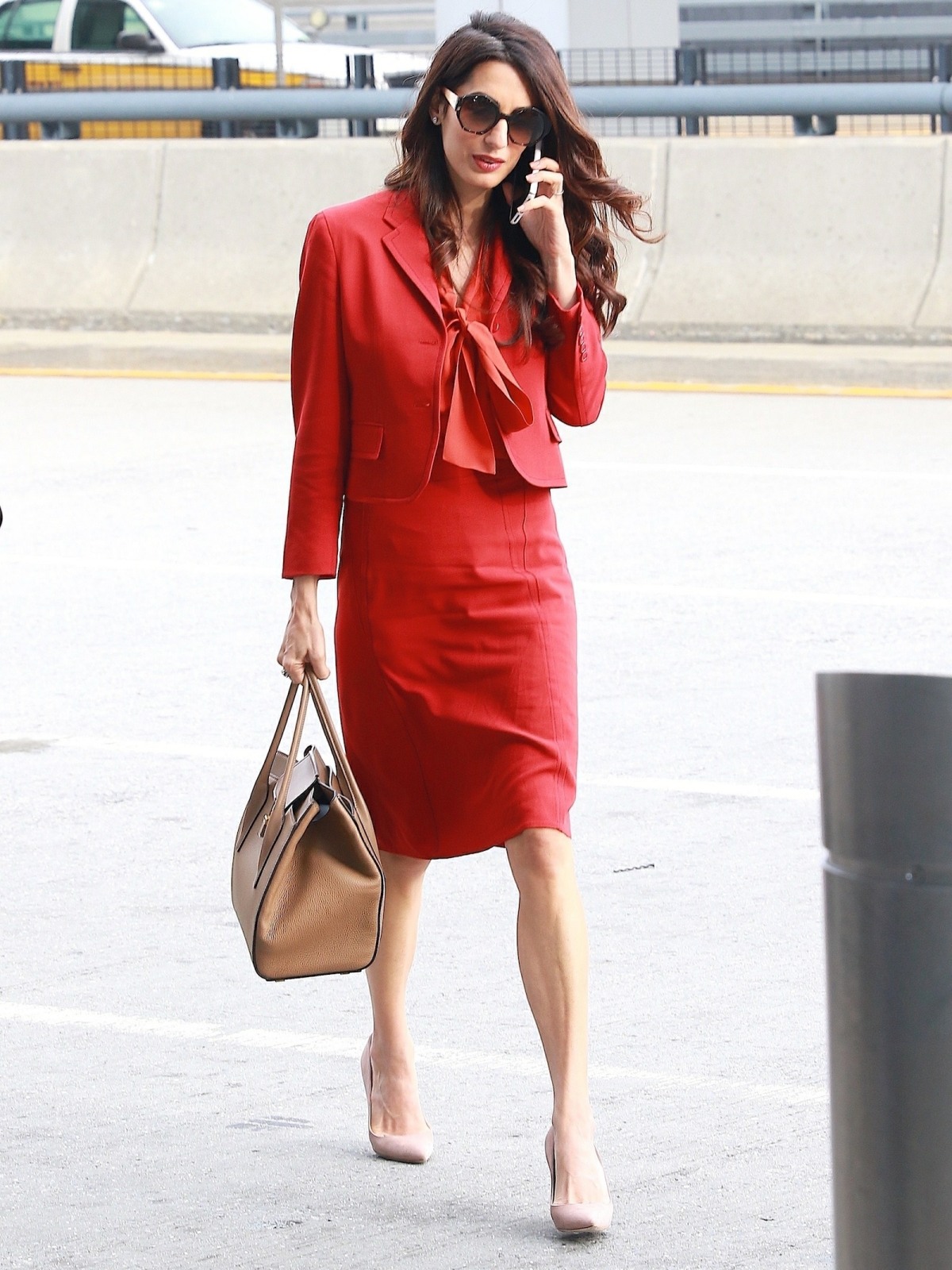 Amal Clooney arrived in New York this week for the opening of the United Nations General Assembly. I feel like this is the most I've ever written about the opening session of the UN, right? I mean, I've written about it before, usually in the context of Amal Clooney, Angelina Jolie, etc, but it feels like this year's opening was especially urgent and newsworthy in the confluence of celebrity/politics/dotards.
Anyway, these are photos of Amal at JFK, on her way to the UN. Amal wore a Bottega Veneta Pre-Fall 2017 skirt-suit and a pussybow blouse. I love Amal in red – she's a woman who can really pull off many shades of red, and she can also pull off a strong red lip. I like this suit from a distance, but as I looked closely at the detailing… the fabric is weird. It has the look of, like, treated cotton. It's strange. And I absolutely loathe the fact that Melania Trump is responsible for the resurgence of pussybow blouses. It was a bad look in the 1980s, and it's a bad look in 2017. What else? Amal's heels are Manolos, and her tote/satchel is Michael Kors.
As for what Amal got done at the UN – the Security Council approved a measure that basically says that yes, ISIS members can be tried for war crimes for what they've been doing (and continue to do) to the Yazidi people. Amal's client is Nadia Murad, a Yazidi Iraqi who was kidnapped, raped and tortured by ISIS. Here's a clip of the BBC interview with Amal and Nadia:
Amal Clooney and her client Nadia Murad speak about the UN resolution that could bring justice to the Yazidi peoplehttps://t.co/8X7D9YyRFV pic.twitter.com/0kwdYtVR9I

— BBC News (World) (@BBCWorld) September 22, 2017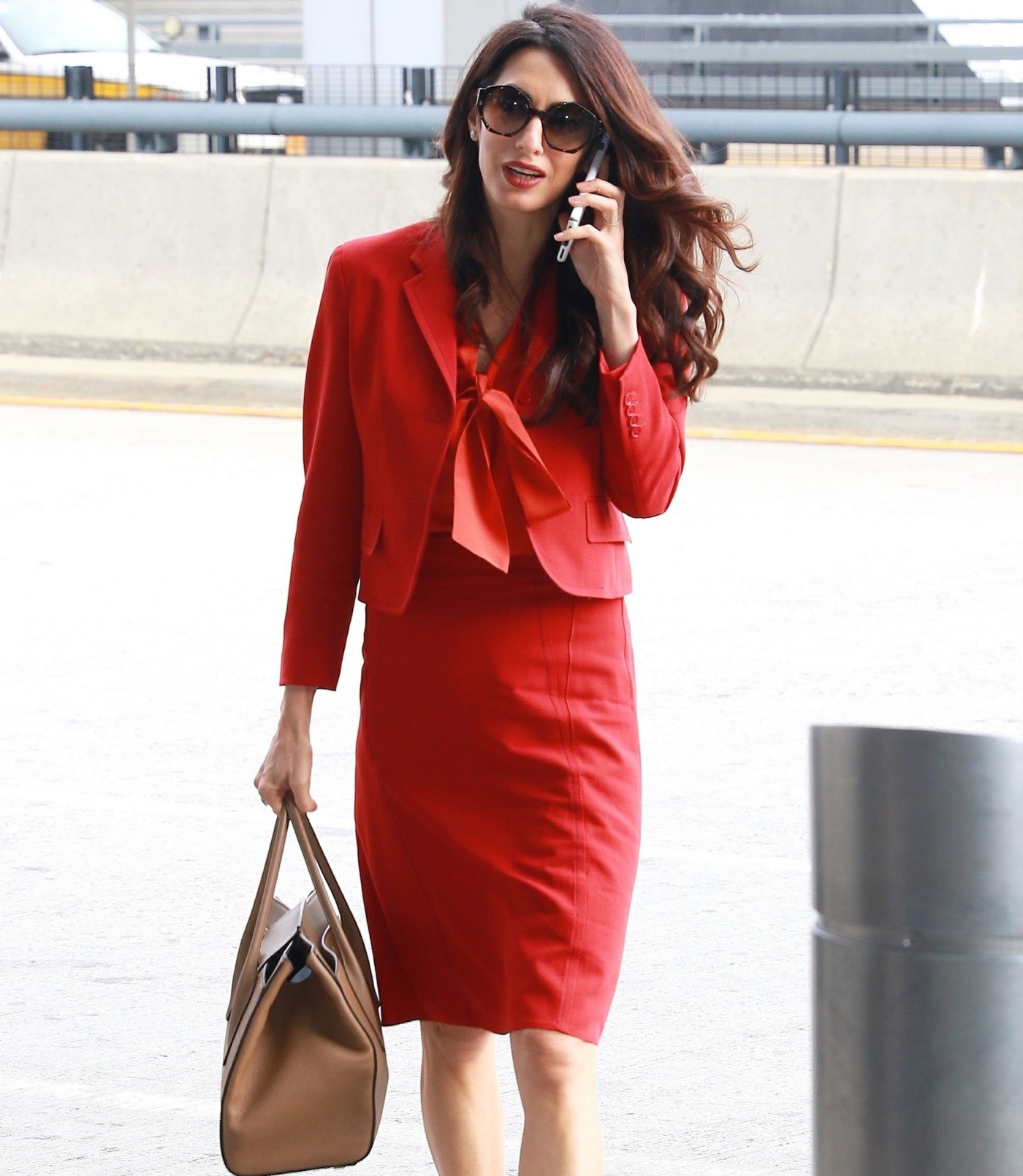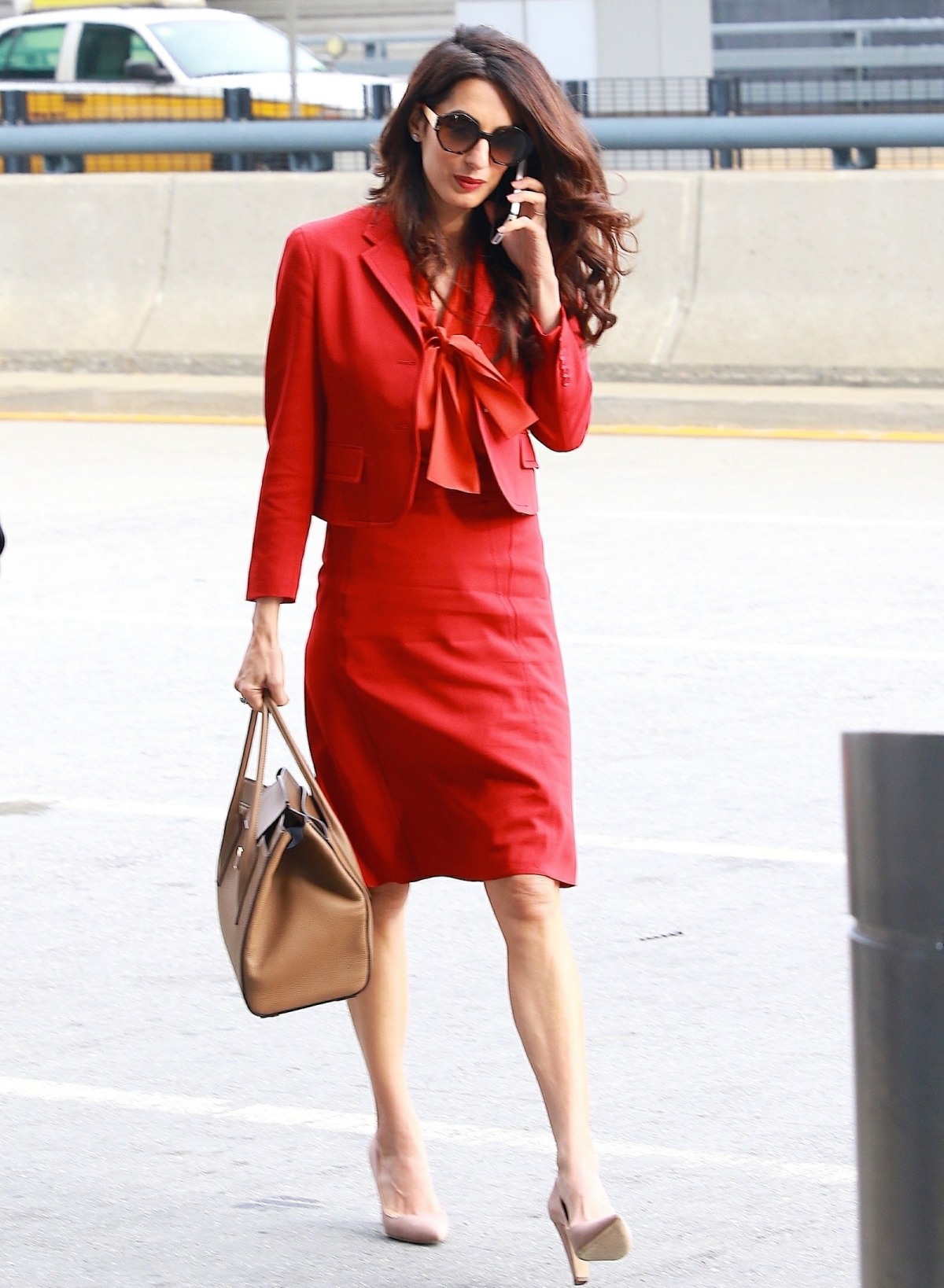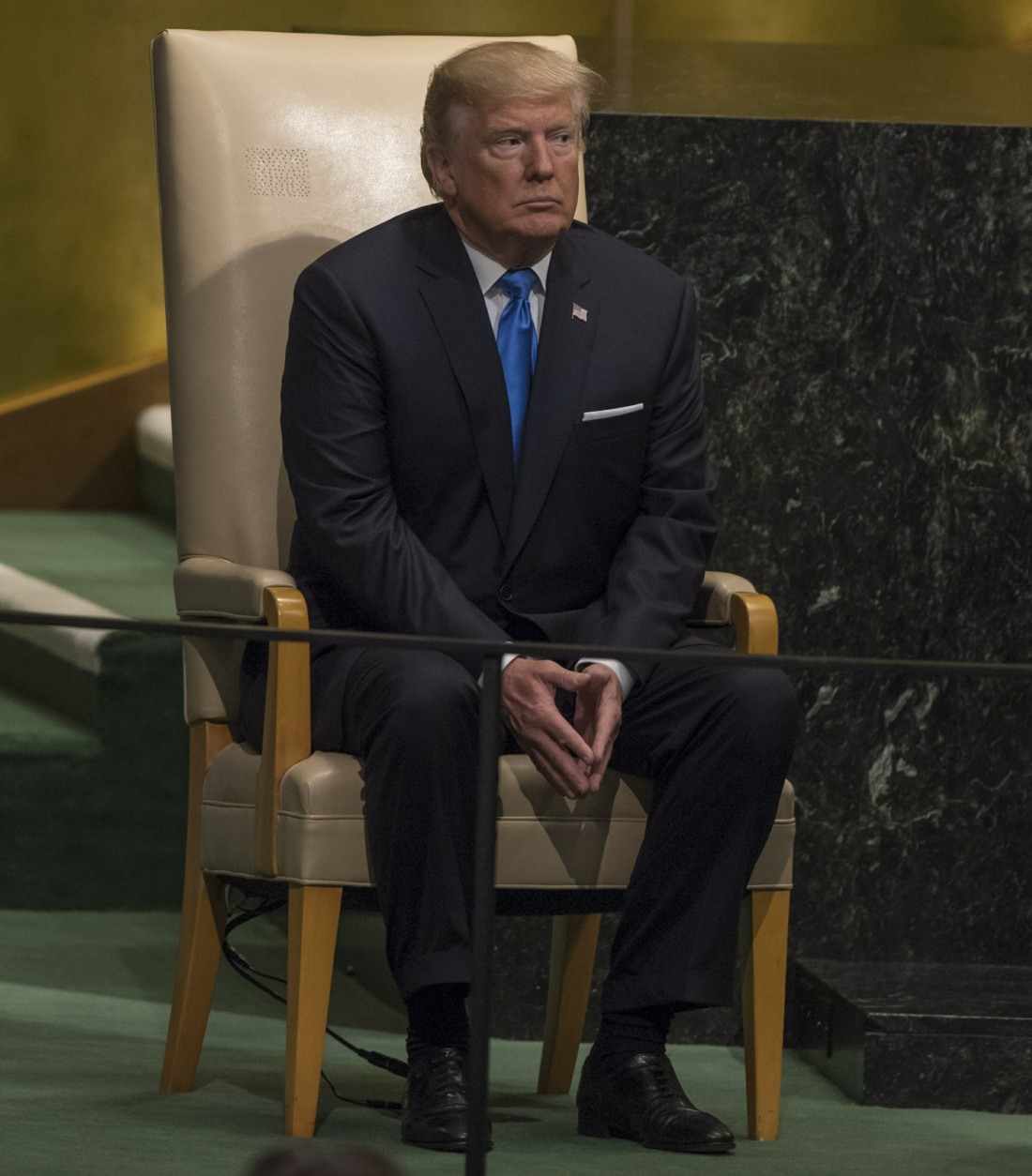 It's not that I made a conscious choice to stop covering the ongoing developments with the Trump-Russia investigation, also known as Mueller Time: The Eventual Impeachment of a Bigly Madman. It's just that with all of Donald Trump's tweeting and all of the tertiary players, it was just getting way too complicated. Right now, I trust Robert Mueller and I trust his investigation. Mueller is very close to indicting Paul Manafort, Trump's former campaign manager, and I feel like Manafort is already squealing like a little piggie. The next dominos to fall after Manafort will be Precious Jared Kushner and Don Trump Jr. And after that, who knows? Hopefully it will involve a bigly impeachment. Fingers crossed.
Another reason why I haven't devoted more time to discussing Mueller, Manafort and all of that is because Dotard Trump (name courtesy of Kim Jong Un) exists in his own little f–ked up world, a world full of childish obsession, petty grudges, immature grievances, whinging and Twitter. I feel like an a–hole whenever I do look at Trump's tweets, because what is there to say at this point? His tweets are a window into his mindset, and that window shows a man who is profoundly unwell. So as Kim Jong Un is threatening nuclear war, as Mueller closes in, as White House staffers begin to look for the exits, this is what Dotard Trump was tweeting this morning:
The Russia hoax continues, now it's ads on Facebook. What about the totally biased and dishonest Media coverage in favor of Crooked Hillary?

— Donald J. Trump (@realDonaldTrump) September 22, 2017
The greatest influence over our election was the Fake News Media "screaming" for Crooked Hillary Clinton. Next, she was a bad candidate!

— Donald J. Trump (@realDonaldTrump) September 22, 2017
True story: at no point in Trump's speeches at the United Nations did he mention Russia. Now he's telling his people – the Deplorables – that the Russia investigation is still a "hoax," even as Mark Zuckerberg is literally turning in all of the Russian ads bought on Facebook. Facebook is turning all of it in to Congress. Because it's a "hoax." The ads must be the key – or one of the keys – to this whole thing, because I don't think Ol' Dotard would be so whingey about it this morning otherwise. Also: still obsessed with Hillary Clinton. He must be so butthurt that Hillary's book is breaking all kinds of sales records. He's so petty and juvenile.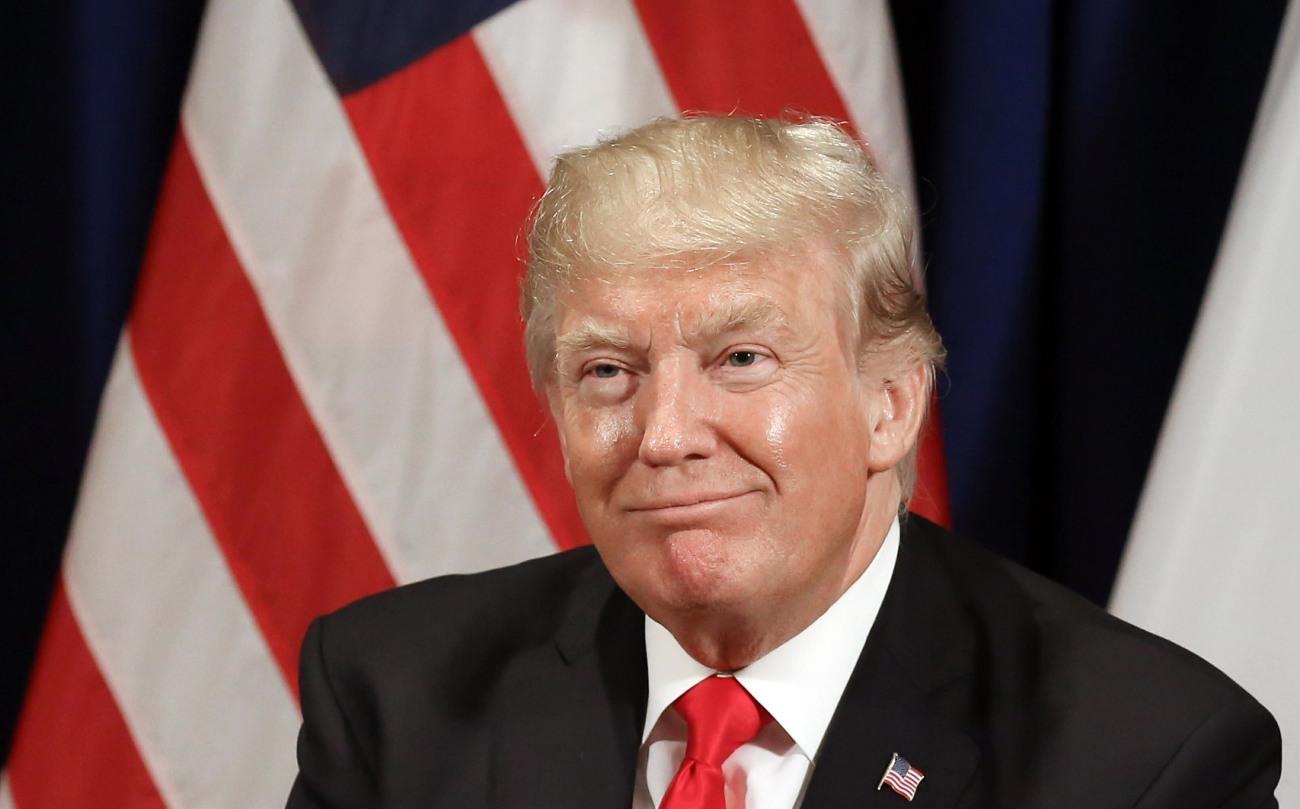 Kaiser's RSS Feed