Kaiser
This user hasn't shared any profile information
Home page: http://www.celebitchy.com
Posts by Kaiser
The video of Uma Thurman barely containing her rage about Harvey Weinstein went viral earlier this month. Uma has a long-time actress on Miramax and The Weinstein Company productions, and the only public statement she offered was that red carpet interview, where she said:
"I don't have a tidy soundbite for you, because I am not a child and I have learned that when I have spoken in anger, I usually regret the way I express myself. So I've been waiting to feel less angry, and when I'm ready, I'll say what I have to say."
Well, Uma seems to be gearing up to speak and add her vital voice to the discussion. On Thanksgiving, she posted the above Instagram – a still from Kill Bill, produced by Harvey Weinstein – with this message:
I am grateful today, to be alive, for all those I love, and for all those who have the courage to stand up for others.

I said I was angry recently, and I have a few reasons, #metoo, in case you couldn't tell by the look on my face.

I feel it's important to take your time, be fair, be exact, so… Happy Thanksgiving Everyone! (Except you Harvey, and all your wicked conspirators – I'm glad it's going slowly – you don't deserve a bullet) -stay tuned

Uma Thurman
Which brings up an interesting point… should it go slowly? Should this be six months of headline after headline, bad news on top of bad news for Harvey Weinstein? Or should it be going quickly? It's only been about two months, but it's felt a lot longer, hasn't it? In any case, it will take however long it's going to take. I hope Uma does add her voice when she's ready, because I will be here to listen.
Photos courtesy of Instagram, Getty.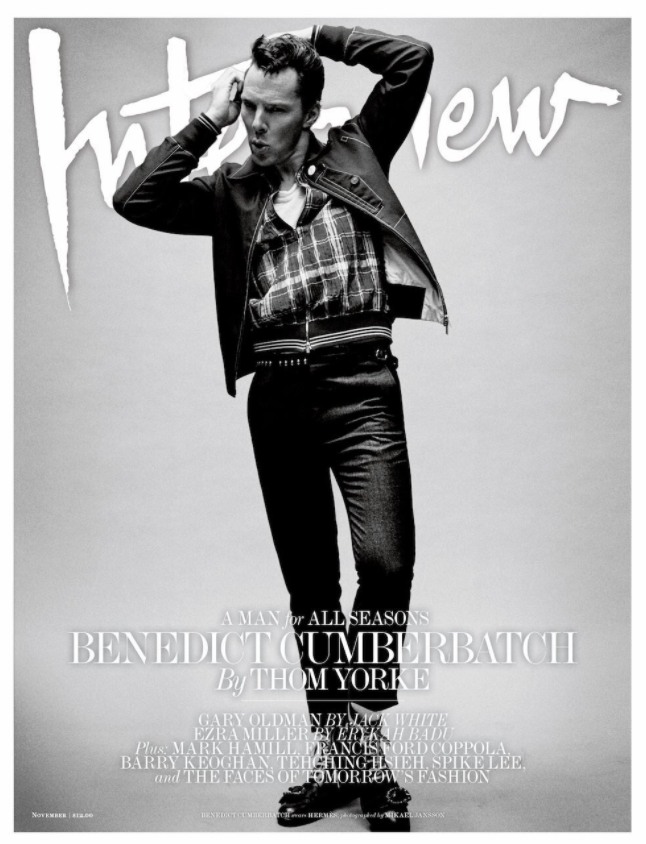 The Current War won't be coming out this year. Harvey Weinstein was going to release it this month, and it was going to be the centerpiece of The Weinstein Company's Oscar season campaigning. Once Harvey was ousted from his company, they pushed back the release date. Still, Benedict Cumberbatch had done some interviews to support the film before all of those stories broke, which is how he ended up on the cover of Interview Magazine. The photoshoot is… odd. Like, Bendy as a rockabilly, which doesn't really suit him, but it's not terrible either. The interview was conducted by none other than Thom Yorke from Radiohead. Shockingly, this is a fairly interesting Q&A session, and it's not all about sonic reimaginings of Proust, which is how I imagine Thom Yorke spends his days. You can read the full piece here. Some highlights:
On Nikola Tesla: "He was such an outsider in New York. People didn't understand his Serbian accent. It didn't help that he was speaking like a prophet. He was talking about things he'd formulated in his mind, but didn't have models for: the wireless delivery of energy, let alone communication. Like all visionaries, he dared to formulate beyond the constraints of the status quo. The awful lesson of history is that we too often ignore these people, just because they're foreigners or different from us.

Whether he's a good driver: "I think I'm a very good driver. Apparently, the cause of road rage—as with most anger—is some kind of superiority complex, which, god knows, cars foster.

Whether he trusts very easily: "Yeah. You [have to], and sometimes you don't. Sometimes during a conversation with a journalist— where you are answering things you never normally talk about, not even with some of your closest friends—you end up being quite confessional, and you don't think about the amplification of that. No matter how fancy these journalists are, they have editors or political leanings behind their publications, which means that, basically, they're going to shape what you've said into an article they've already written. So you have to be really careful with your words. I still find that difficult, as any person who deals with the press will tell you. That's why it's nice, with this one, to talk to a friend. But sometimes with a coffee and a friendly smile, I suddenly start talking without thinking about how it's going to be read.

Being emotional & mouthing off: "I think I've had very knee-jerk emotional reactions to things, and sometimes I've said things without thinking. Being overly emotional clouded my judgment… [In interviews,] stuations where what I say echoes much further than what is healthy. I would love to just have the work do the talking. We're in positions where people ask us questions; they want to know about more than just the work. And it can go into areas where I've completely shot my mouth off, whether it's too much about my private life or being too opinionated about things in the world. I think the better thing to do—I've learned this from people far wiser than me—is to do very good, quiet work behind closed doors.

Whether he has reading glasses: "No, but I am shortsighted. I need them for watching movies or concerts. It's not a hipster affectation; I do have poor eyesight. This is how ridiculous my life is: I've had the test for contact lenses, but I haven't found a half-day where I can go to the optician.

Whether he practices laughing & crying for a role: "I probably have cried on the toilet. I try not to, though, because I have people in my house who would be disturbed by their dad having such a strange, isolated mood swing. I think it's important to be able to do some of that in some kind of enclosed space. It's about finding triggers and trying very hard to find that within your characters and their backstories, and not within your life, because that can get out of control. Laughing and crying are really similar—what happens to your body. It's a very similar process in your diaphragm. Like a musician, you have to do your scales once in a while and warm up your voice.
Benedict looks really good in glasses, so I'm fine with him keeping the glasses and not getting contacts for now. As for crying on the toilet… he's talking specifically about practicing his lines and preparing for a role. Meaning, he weeps on the toilet because he's trying to figure out how he's going to cry on-camera for a role or whatever. He's not just weeping on the toilet because he's dropping the kids off at the pool. I've never cried on the toilet, but I have wept in the shower more than a few times in my life.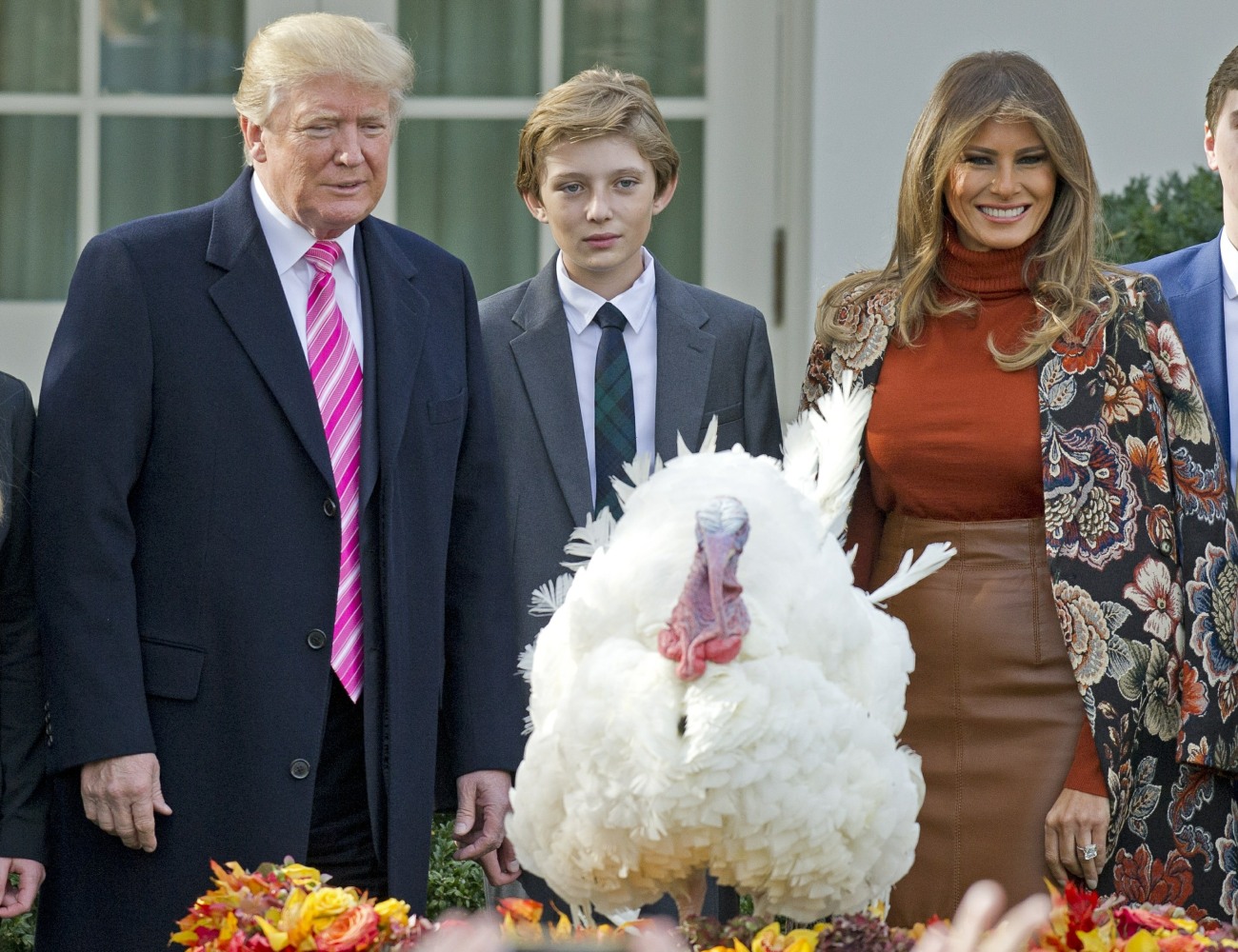 The White Supremacist Turkey known, at times, as Emperor Baby Fists, Bigly, Agent Orange, The Bloated Dumpster Fire and Donald Trump pardoned a large fowl at the White House yesterday. It's an annual tradition now for presidents to "pardon" one or two turkeys before the Thanksgiving holiday. The turkeys are sent to a farm to live out their days in peace, without being eaten. The last pardoned Obama turkeys, Tater and Tot, are still on the same farm, Gobblers Rest, which sounds like some kind of clever euphemism for The Turkey Is Dead, Kids. Anyway, because The White Supremacist Turkey is awful in every single way, the turkey pardon became something awful and awkward, because of course.
The best quote was probably, "I feel so good about myself doing this," which is what he said after he asked the turkey handler if he could touch the turkey. He was literally stroking the turkey (not a euphemism) as he praised himself and talked about how good he felt. I'm surprised Melania didn't shiver and then barf a little bit into one of the bushes. There were also some awful jokes about "strange birds" coming in and out of the White House (should have been "strange Russian birds") and a "joke" about dismantling every Obama initiative.
On Tuesday, the White Supremacist Turkey also took a moment to endorse a child molester for higher office.
President Donald Trump discounted allegations of sexual assault against Alabama Republican Senate nominee Roy Moore and said Tuesday that voters should not support Moore's "liberal" rival. Trump addressed the swirling controversy surrounding Moore for the first time since top Republican leaders called on Moore to step aside more than a week ago.

"We don't need a liberal person in there," Trump said of Moore's rival, Democrat Doug Jones. "We don't need somebody who's soft on crime like Jones."

Trump said he will announce next week whether he will campaign on Moore's behalf. Trump spoke to reporters Tuesday at the White House before leaving for a Thanksgiving break at his Mar-a-Lago estate in Palm Beach, Florida.

Trump dismissed questions from reporters about him backing a man accused of sexual assault over a man who is a Democrat. He pointed to Moore's assertion that the candidate did nothing wrong. "Roy Moore denies it, that's all I can say," Trump said. "He denies it."

He also noted that the allegations came from behavior alleged to have happened decades ago.

"Forty years is a long time," Trump said, questioning why it took so long for Moore's accusers to come forward.

Trump was also asked if he had a "message to women in this pivotal moment on sexual assault." His response, as compiled in the pool report and other accounts: "Women are very special. I think it's a very special time, a lot of things are coming out, and I think that's good for our society and I think it's very, very good for women, and I'm very happy a lot of these things are coming out. I'm very happy it's being exposed."
I really feel like I'm in the Twilight Zone sometimes, don't you? The fact that this known and admitted sexual assailant, a man who brags about sexually assaulting women, is endorsing a child molester is really f–king bad. But he's endorsing Roy Moore by claiming that Moore's Democratic opponent, Doug Jones, is "soft on crime." CHILD MOLESTATION IS A CRIME. SEXUAL ASSAULT IS A CRIME. Roy Moore committed multiple criminal acts according to multiple victims. Donald Trump committed multiple criminal acts of sexual assault, according to multiple victims. But no, Doug Jones is the one who's soft on crime.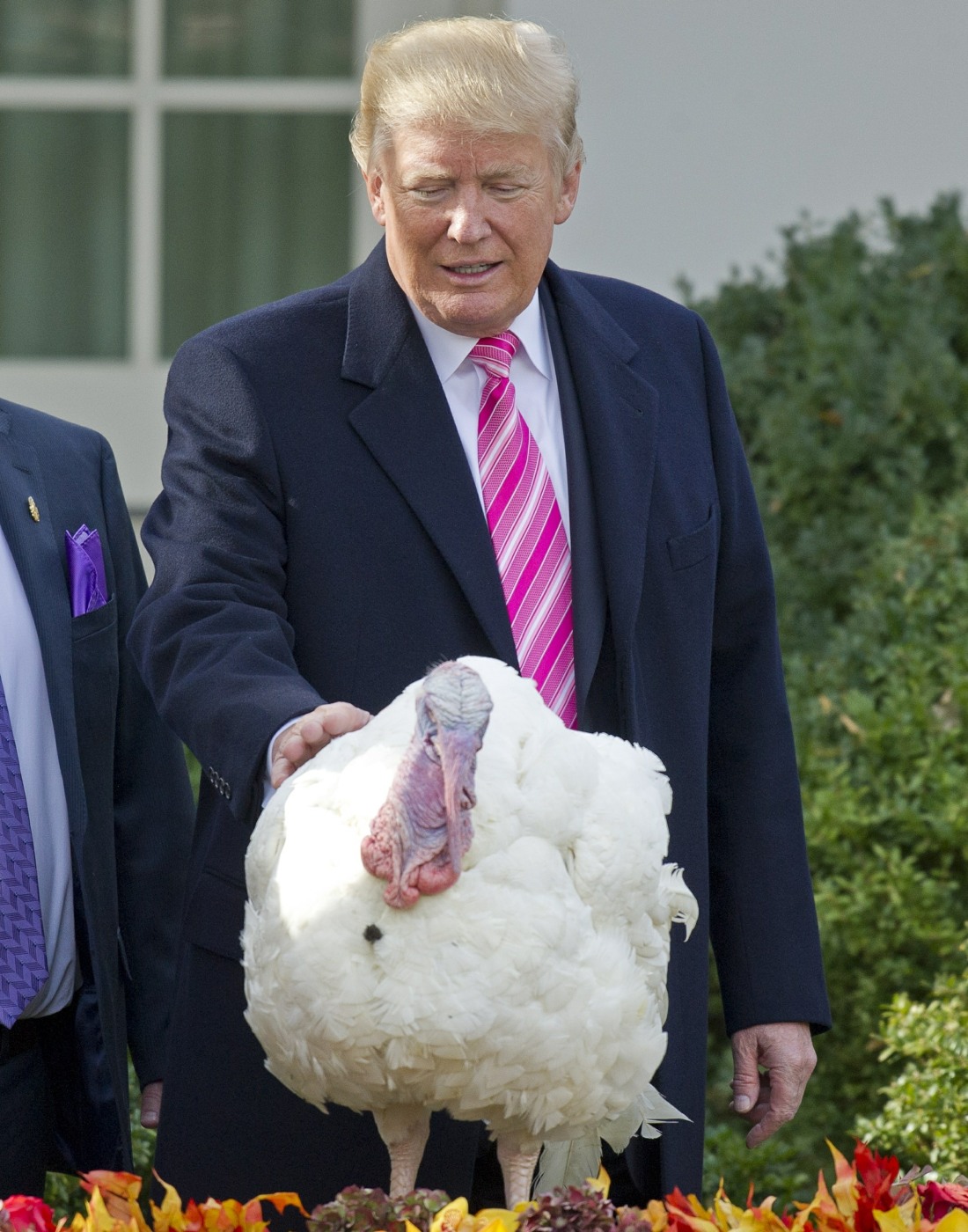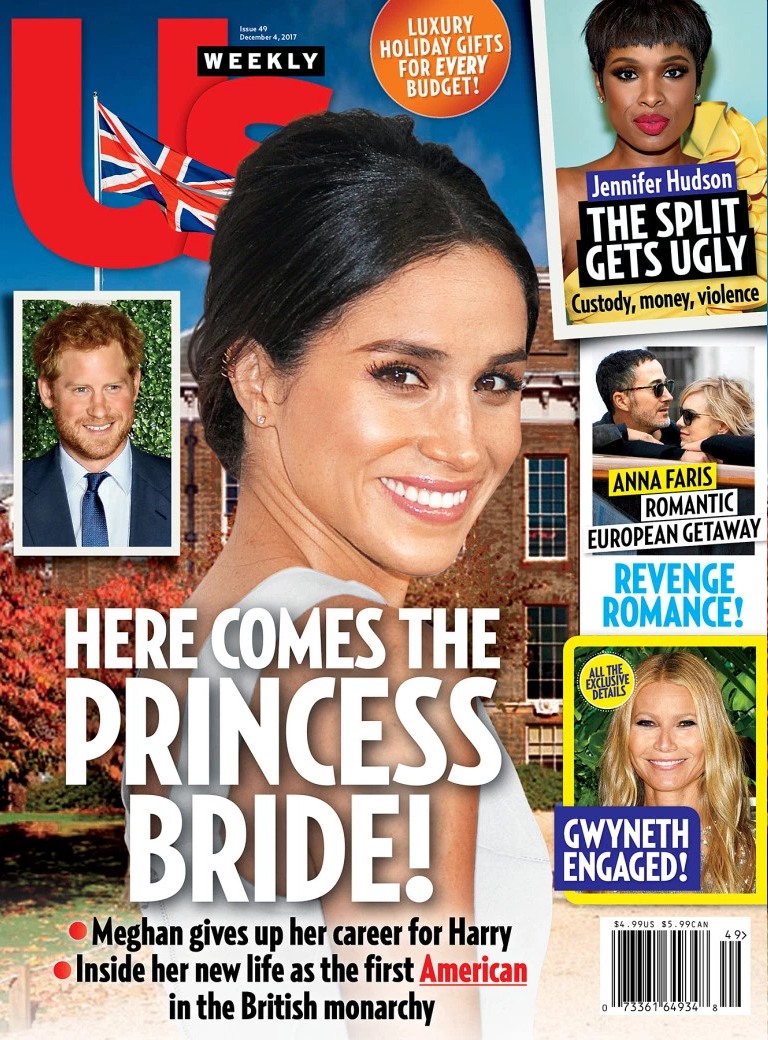 As you can see, Us Weekly is really trying to sell us on Meghan Markle, American Princess. Sure, I'm buying it! Especially since it seems like Meghan has moved out of her Toronto home and has already flown out to London, where it seems she'll be spending the Thanksgiving holiday. There were photos of Meghan in London yesterday, doing a spot of shopping:
As the Daily Mail revealed weeks ago,when we told how she was moving to London at end of Nov, #MeghanMarkle is here https://t.co/1BudAc5LIM

— Rebecca English (@RE_DailyMail) November 21, 2017
I'm not sure what I think of the scarf here, but I appreciate the rest of her outfit. The Style Wars – real or imagined – are going to be so much fun in the years to come. Maybe Meghan's California-cool-style presence will finally get the Duchess of Cambridge out of her twee doilies and wedges.
Anyway, the Us Weekly story is meh – they say that Meghan and Harry are already engaged and already planning their wedding, which will be next summer. Meghan isn't going to get her own place in London, she's "moving right in" to Harry's place. Harry hopes that Meghan will go to William and Kate if she has any questions, which… hahaha, that's not going to happen. Us Weekly also claims that even though Meghan plans to spend the rest of 2017 in London with Harry, they aren't officially announcing the engagement any time soon – sources say the announcement "will likely be some time in January. It gives Meghan some to get settled and will be a great start to 2018." Noooo! Please give us some good news this year. Plus, if they get engaged officially in the next few weeks, that means Meghan can spend Christmas with the royal family.
People Mag also confirmed the Meg-is-moving-in-with-Harry story, and a source tells People: "Harry has made no secret of the fact that he wants to marry her. She is the one."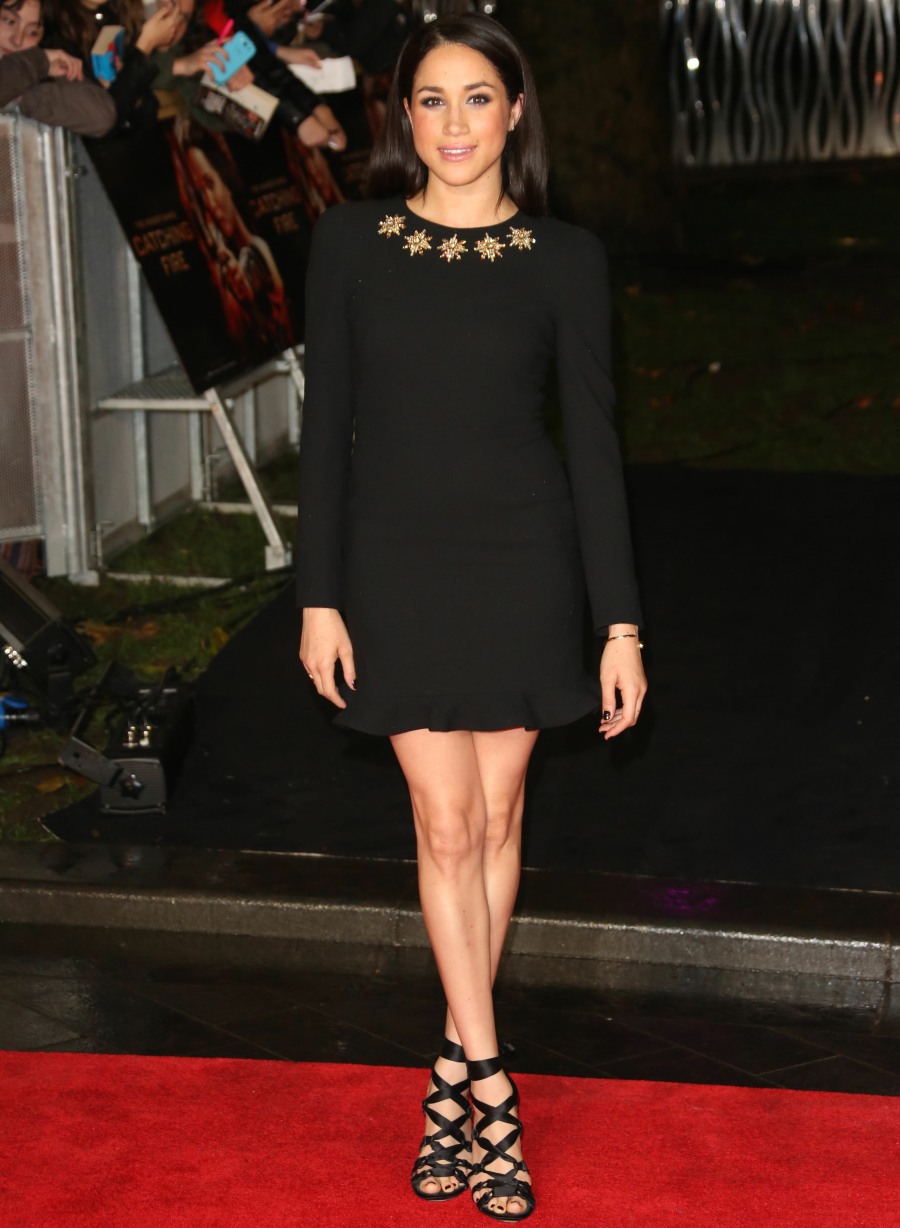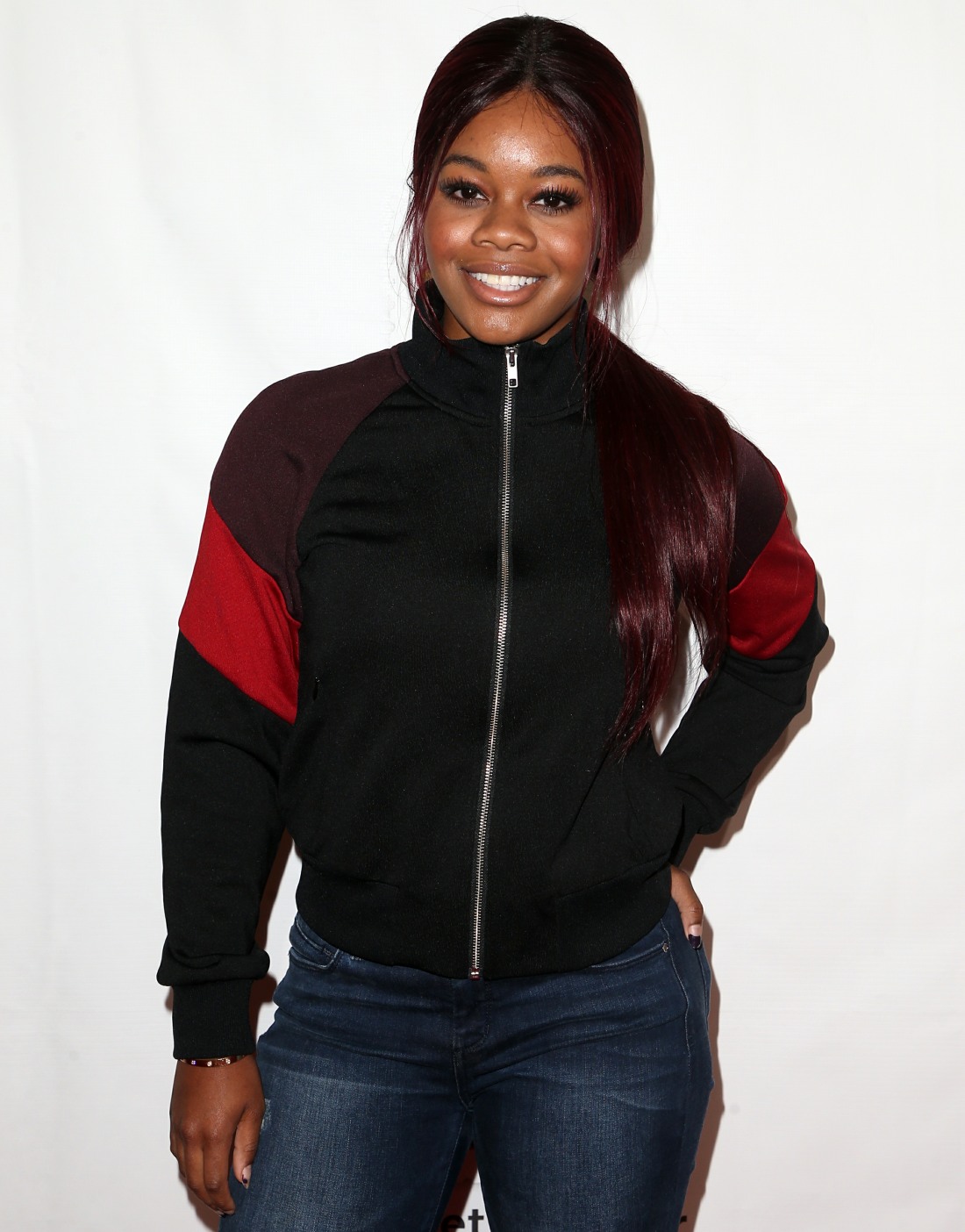 On Monday, we discussed the drama between the American gymnasts Aly Raisman, Simone Biles and Gabby Douglas. Aly Raisman had come out as one of Larry Nassar's victims – Nassar being the long-time doctor to Team USA's Gymnastics team – and Raisman was doing the lord's work with how she spoke about her abuse, and the education she was providing to girls about rape culture and accountability. Raisman wrote a social media post about the need to end victim-blaming, specifically around the "well, how were you dressed?" question. Gabby Douglas piped up and initially wrote to Raisman, "However it is our responsibility as women to dress modestly and be classy. Dressing in a provocative/sexual way entices the wrong crowd." Simone Biles jumped in and defended Raisman, and many, MANY people were yelling at Gabby for victim-blaming.
I said in the post that I didn't think Gabby should be canceled – I said I hoped this was a teachable moment for Gabby and for society as a whole. Gabby is not Lena Dunham, you know? Gabby doesn't have a long history of saying and doing stupid and problematic sh-t. I felt and I still feel like we shouldn't burn a young woman for saying one wrong thing if she shows that she's capable of learning from her mistake. And now there's another reason why we need to, perhaps, give Gabby a f–king break: Gabby was a victim of Larry Nassar too. She posted this on her Instagram:
A post shared by Gabby Douglas (@gabbycvdouglas) on
I believe her, about everything. She said one stupid thing, she realizes how stupid it was, and she said it partly because she's still processing the fact that she was abused by Nassar too. I don't think that we, the adults who have lived in the world for many, many years, realize that for many of these young women, they don't always have the language to deal with what happened to them. They don't have the verbal framework to explain it to other people, much less the entire world. One of the emotions most victims feel after being abused? Guilt. They feel like they've brought the abuse on themselves. That's how victims process it for years afterwards, and now it's clear that Gabby was initially speaking out of that mindset.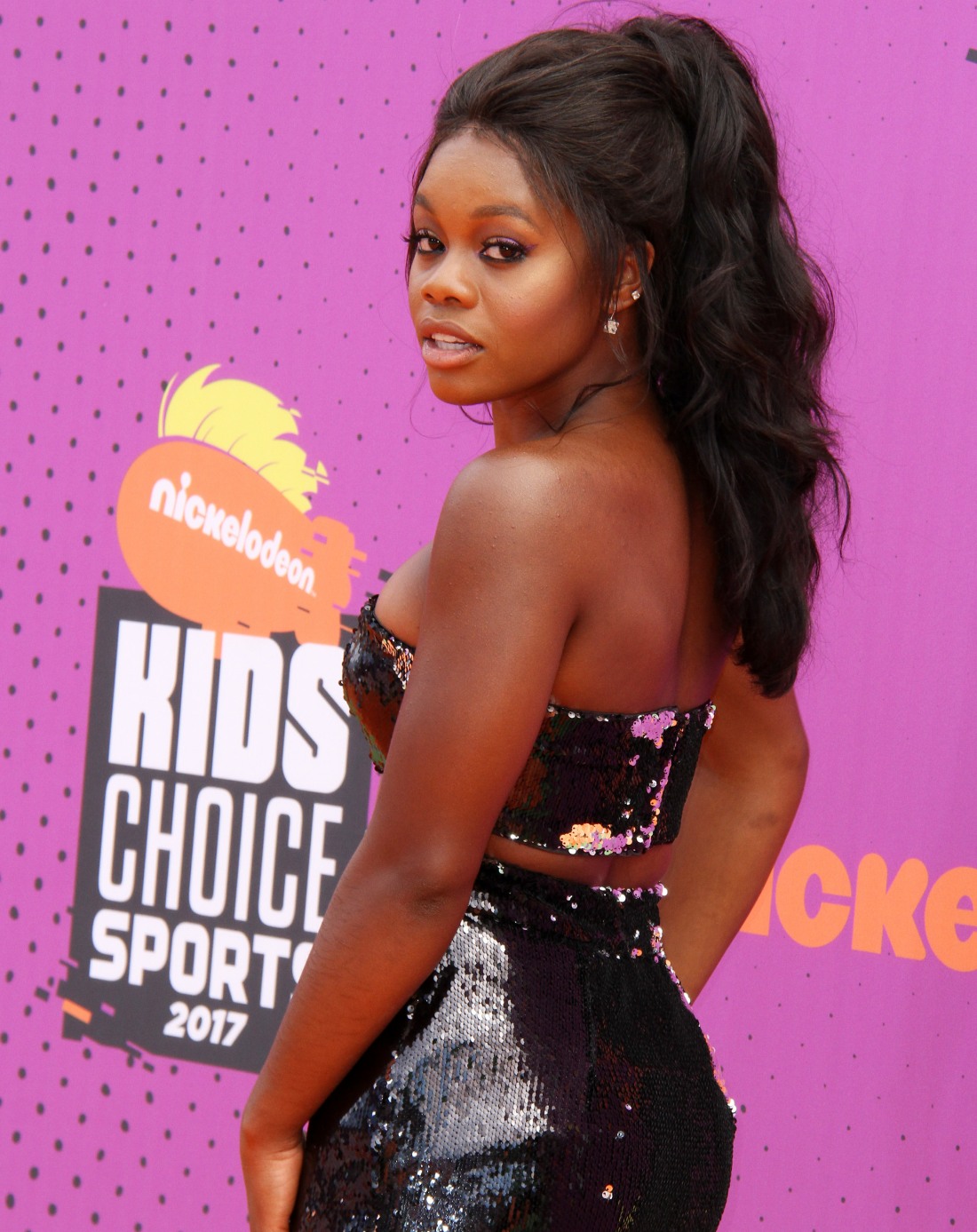 A post shared by Gwyneth Paltrow (@gwynethpaltrow) on
Gwyneth Paltrow: serial monogamist or nah? I gave Gwyneth a lot of sh-t about Brad Falchuk, mostly because it was pretty clear that they had an affair which ended up destroying both of their marriages. What bugged me about that is that Gwyneth is Little Miss Perfect so most people fell all over themselves to justify it. If Brad's wife had been famous, or if Gwyneth wasn't so privileged, it would have been a bigger deal. Anyway, Goop and Falchuk have been together for years, ever since she began guesting on Glee (remember that?). Falchuk was her jumpoff after Chris Martin and from what I've seen, she never dated anyone else post-Chris. And now they're engaged.
Goop there it is! Gwyneth Paltrow is engaged to her producer boyfriend Brad Falchuk after more than three years together, according to multiple reports.

The couple has been engaged for a year, according to ET. A rep for Paltrow has not commented.

The couple went public with their romance back in April 2015 at Robert Downey Jr.'s 50th birthday bash. Before that, they had been linked for more than a year, but flew under the radar with their relationship.

"She's crazy about Brad," a source close to the actress previously told PEOPLE. Though the source said that she's "cautious about marriage" and "very happy with how things are," it wasn't "out of the question" for the couple to walk down the aisle in the future.

Paltrow, 45, has been giving her man some social media love lately. She posted a picture of the two dressed as characters from her movie Sev7n for Halloween and also wished him a happy birthday earlier in the year.
Us Weekly said the same thing, that they're engaged but "they both knew it would happen, but it wasn't a big thing to them because they were both in long marriages before. There wasn't a rush." I suspect part of the reason why they weren't in a "rush" was because it took so much time for both of them to finalize their respective divorces. I also think Gwyneth was pushing for an engagement – like, she wasn't doing some kind of "marriage isn't a big deal at this point" thing. She was reportedly pushing him to propose months ago. He finally got the hint. And this was the face she made when he proposed: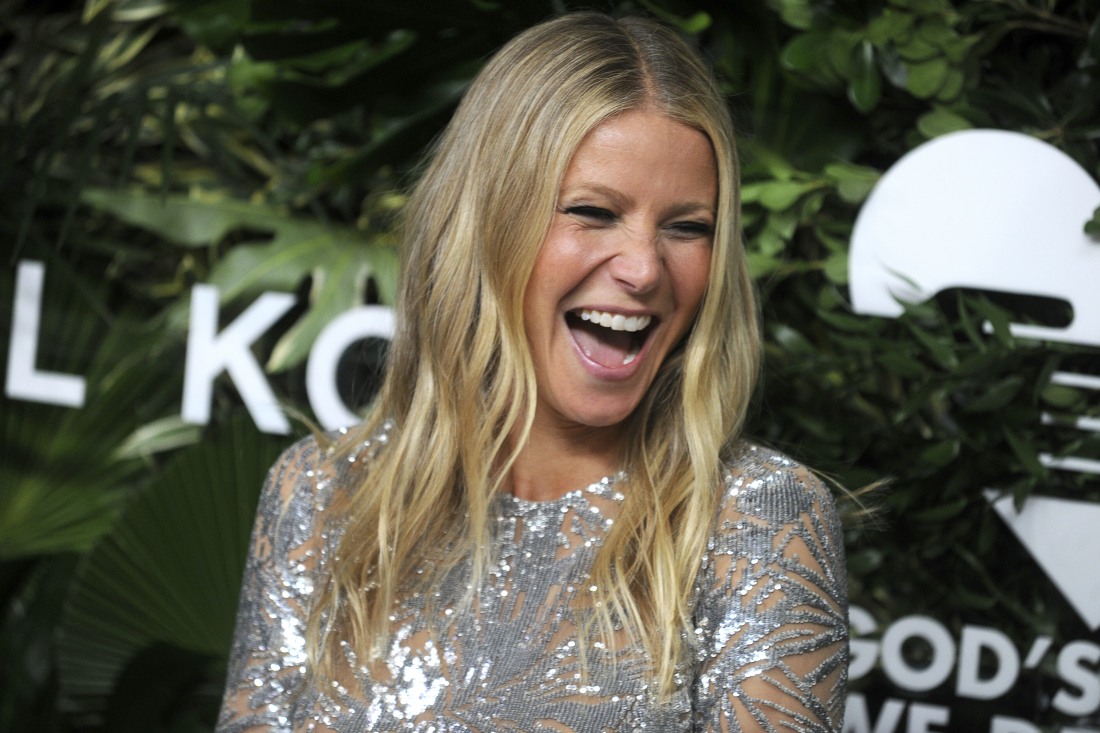 This was their clever Halloween costume this year:
John Lasseter was one of the most powerful men in Hollywood. He was the head of Pixar and Walt Disney Animation, and his films – beloved children's films which he nurtured and developed and helped make him one of the most respected men in Hollywood – have earned more than $6 billion. And this whole time, John Lasseter was a serial groper, a man who couldn't stand next to a woman or sit beside a woman without putting his hands on her. Rashida Jones and her writing partner Will McCormack co-wrote Toy Story 4, but they've exited the project after Lasseter made some kind of unwanted advance on Rashida, at least that was the first version of the story, from The Hollywood Reporter. And now all the stories are coming out.
Rashida Jones is still credited as a writer on Toy Story 4, the next installment in the beloved franchise. But, sources tell The Hollywood Reporter, the actress and her writing partner at the time, Will McCormack, left the project early on after John Lasseter, the acclaimed head of Pixar and Walt Disney Animation, made an unwanted advance.

Jones and McCormack did not respond to repeated requests for comment. Disney declined to comment on the alleged incident though a studio source said the departure was over "creative differences." Multiple sources spoke with THR but asked not to be named out of fear that their careers in the tight-knit animation community would be damaged.

Based on the accounts of former Pixar insiders as well as sources in the animation community, the alleged incident was not an isolated occurrence. One longtime Pixar employee says Lasseter, who is well-known for hugging employees and others in the entertainment community, was also known by insiders for "grabbing, kissing, making comments about physical attributes." Multiple sources say Lasseter is known to drink heavily at company social events such as premiere parties but this source says the behavior was not always confined to such settings.

Now Lasseter is taking a leave of absence from Pixar after acknowledging "painful" conversations and unspecified "missteps," he wrote in a memo to staff on Tuesday. The leave is said to be for six months, a source tells THR.

"I have always wanted our animation studios to be places where creators can explore their vision with the support and collaboration of other gifted animators and storytellers," Lasseter stated. "This kind of creative culture takes constant vigilance to maintain. It's built on trust and respect, and it becomes fragile if any members of the team don't feel valued. As a leader, it's my responsibility to ensure that doesn't happen; and I now believe I have been falling short in this regard." The executive added: "I've recently had a number of difficult conversations that have been very painful for me. It's never easy to face your missteps, but it's the only way to learn from them."

Sources say some women at Pixar knew to turn their heads quickly when encountering him to avoid his kisses. Some used a move they called "the Lasseter" to prevent their boss from putting his hands on their legs.
Insiders say that women who worked for or around him knew they needed to avoid wearing skirts or else his hand would "travel." Photos had to be cropped so no one could see Lasseter groping women as they posed together. He liked long, uncomfortable, lingering hugs with female colleagues. One Pixar employee told THR that Lasseter's statement about "missteps" is "ridiculous and trivializing this behavior." It wasn't just "unwanted hugs," this insider says. Personally, I'm getting really tired of these kinds of statements: "I've recently had a number of difficult conversations that have been very painful for me." O RLY? There were some conversations which were painful for YOU? Imagine how your few female animators felt. Imagine how your few female colleagues felt, knowing they had to dress a certain way so you wouldn't run your hand up their bare thigh?
Incidentally, Rashida Jones denies that she exited Toy Story 4 after an unwanted advance – she told the New York Times last night that she left the project because of Pixar's lack of diversity. Jones and her writing partner told the Times: "We did not leave Pixar because of unwanted advances. That is untrue. We parted ways because of creative and, more importantly, philosophical differences….There is so much talent at Pixar, and we remain enormous fans of their films. However, it is also a culture where women and people of color do not have an equal creative voice."
Photos courtesy of Getty.
Kaiser's RSS Feed