Kaiser
This user hasn't shared any profile information
Home page: http://www.celebitchy.com
Posts by Kaiser
Over the past few weeks, I kept seeing photos of Eva Longoria pop up on photo agency feeds, and I kept thinking, "good lord, it seems like she's been pregnant for two years!" Which is weird because it's not even like Eva gets non-stop attention at this point. She's just been a bit over-the-top about this, her first pregnancy. Anyway, she gave birth yesterday and immediately sold the photos to HOLA! She gave birth to a little boy, and they've named him Santiago.
Baby Bastón is here! Eva Longoria welcomed her first child, a son named Santiago Enrique Bastón, with husband José "Pepe" Bastón on Tuesday, June 19, the actress confirmed to Hola.

Weighing in at 6 lbs., 13 oz., baby boy arrived at Cedars-Sinai Medical Center in Los Angeles, the outlet reported. The happy couple shared the first image of Santiago Enrique with Hola, saying, "We are so grateful for this beautiful blessing."

Though this is the first child for Longoria, 43, the new addition will have older-sibling guidance: He will join Bastón's three children from a previous marriage.
What do you think of the name Santiago Enrique? I quite like it, and I like the order – Enrique is fine as a middle name and I think Santiago is a beautiful boy's name. Santiago Baston sounds like the name of a kid who will eventually rule the world. As for Eva's age… first baby at 43, I sort of think Santiago will be her first and last. But who knows, she seemed to enjoy being pregnant.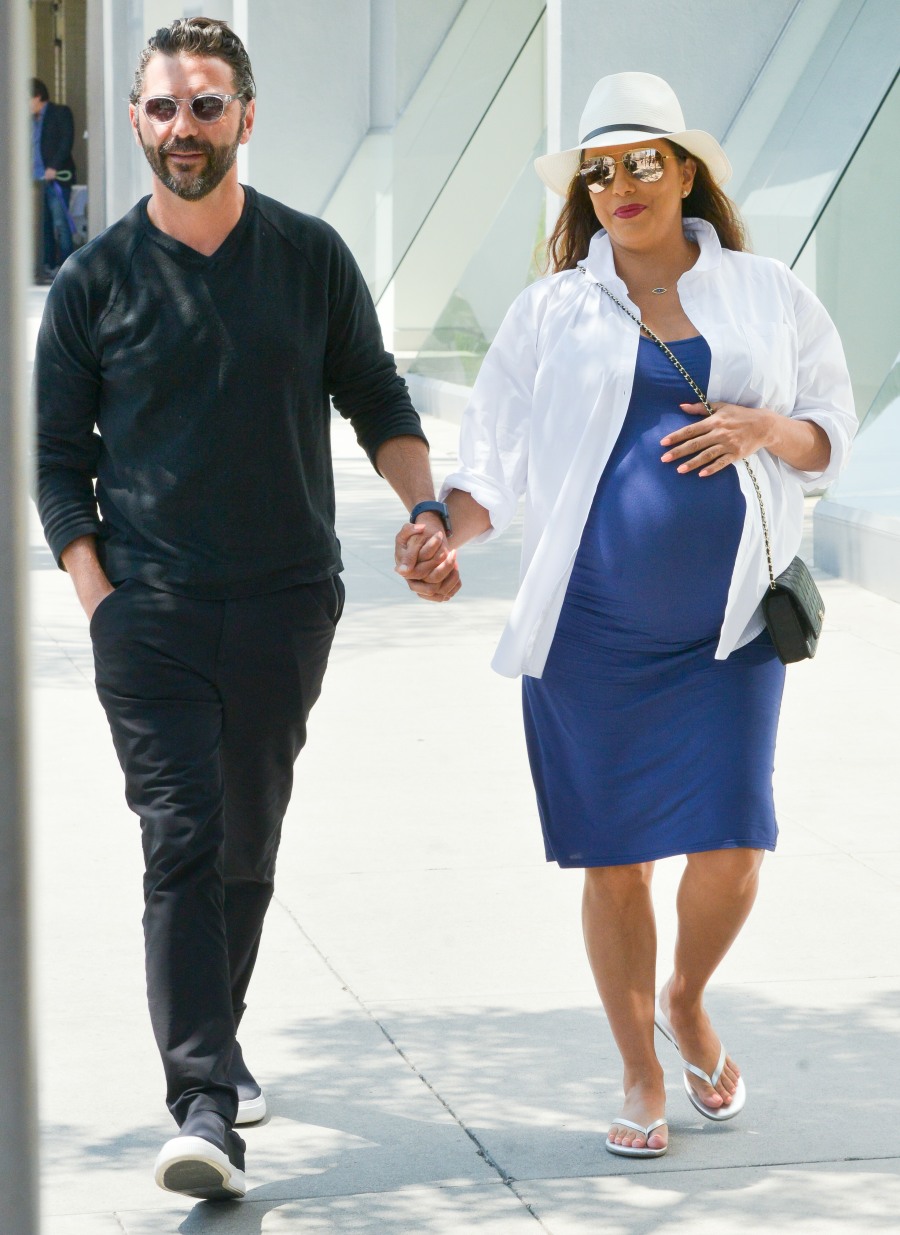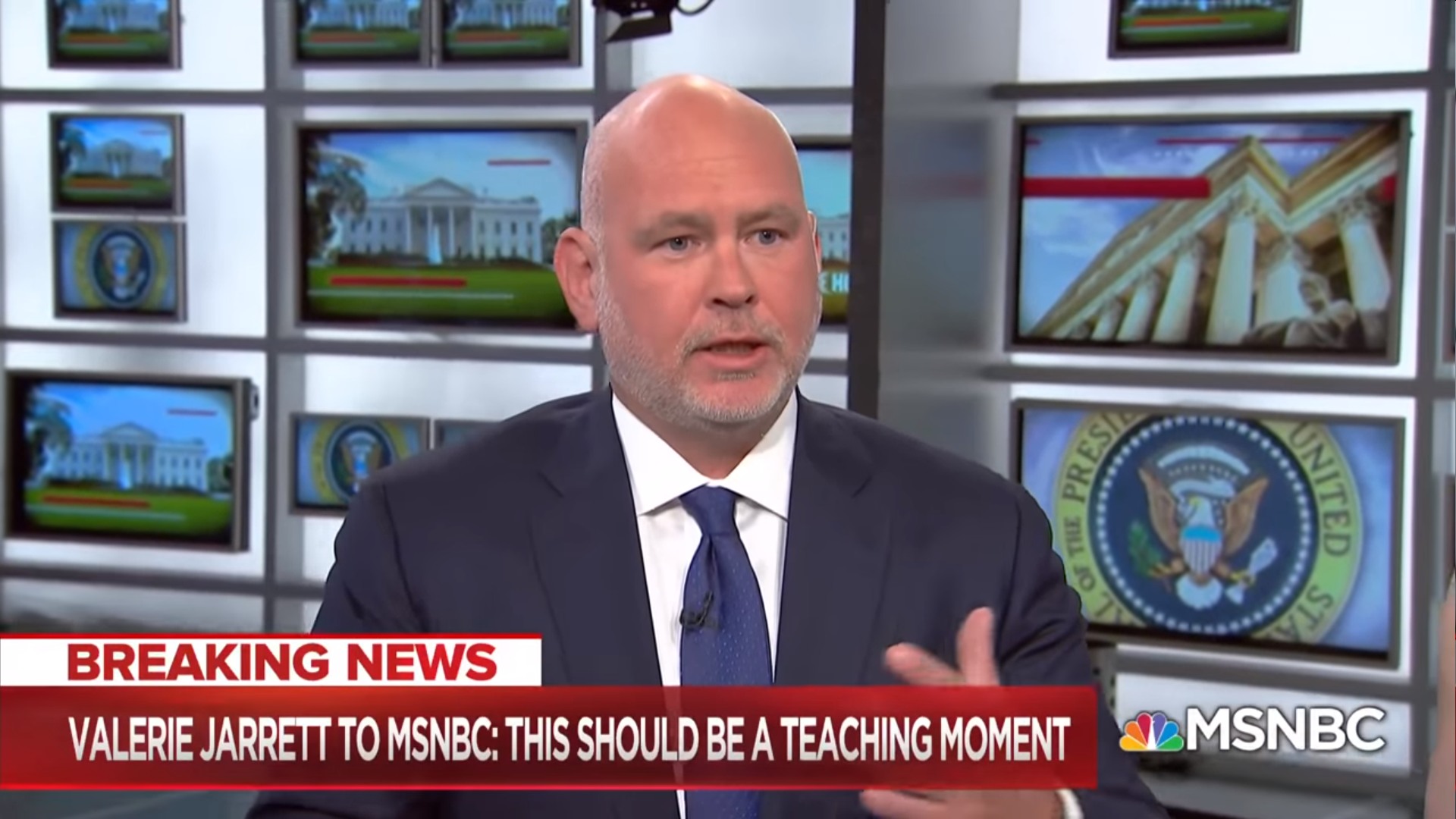 I "hibernate" from the news sometimes – I'll go for a week without even watching a news show or anything, although I'm always reading news stories. I just can't watch it most of the time – I need some space to decompress and compartmentalize. That being said, when I do watch the news, I'm sort of in love with Nicolle Wallace's MSNBC show in the afternoon. She comes on at 4 pm EST and she's amazing. Wallace worked in communications positions for both Bush administrations, and she's also worked for John McCain's campaigns at various times.
In the HBO TV-movie Game Change, Wallace was played by Sarah Paulson and McCain campaign manager Steve Schmidt was played by Woody Harrelson. Schmidt and Wallace are very old friends, and Schmidt often appears on Wallace's show (as well as MSNBC's Morning Joe), where he rips into the current crop of Republicans on a daily basis. Even though he didn't vote for Donald Trump, Schmidt still considered himself a Republican. Not anymore though. Schmidt just posted a tweet-thread about why he's leaving the party:
29 years and nine months ago I registered to vote and became a member of The Republican Party which was founded in 1854 to oppose slavery and stand for the dignity of human life. Today I renounce my membership in the Republican Party. It is fully the party of Trump.

It is corrupt, indecent and immoral. With the exception of a few Governors like Baker, Hogan and Kasich it is filled with feckless cowards who disgrace and dishonor the legacies of the party's greatest leaders. This child separation policy is connected to the worst abuses of humanity in our history. It is connected by the same evil that separated families during slavery and dislocated tribes and broke up Native American families. It is immoral and must be repudiated.

Our country is in trouble. Our politics are badly broken. The first step to a season of renewal in our land is the absolute and utter repudiation of Trump and his vile enablers in the 2018 election by electing Democratic majorities. I do not say this as an advocate of a progressive agenda. I say it as someone who retains belief in DEMOCRACY and decency.

On Ronald Reagan's grave are these words. " I know in my heart that man is good. That what is right will always eventually triumph and there is purpose and worth to each and every life." He would be ashamed of McConnell and Ryan and all the rest while this corrupt government establishes internment camps for babies. Everyone of these complicit leaders will carry this shame through history. There legacies will be ones of well earned ignominy. They have disgraced their country and brought dishonor to the Party of Lincoln.

have spent much of my life working in GOP politics. I have always believed that both parties were two of the most important institutions to the advancement of human freedom and dignity in the history of the world. Today the GOP has become a danger to our democracy and values. This Independent voter will be aligned with the only party left in America that stands for what is right and decent and remains fidelitous to our Republic, objective truth, the rule of law and our Allies. That party is the Democratic Party.
[From Steve Schmidt's Twitter]
This felt cathartic to me too, knowing that at least there are a few white-dude conservatives who look at babies in internment camps and children in cages and say "WTF NO." And before people complain about Schmidt being a Resistance-Come-Lately… he was on television a lot during the 2016 election cycle and ever since, and he's always despised Donald Trump AND the Deplorables. Schmidt has always been a harsh critic of all of these policies and ideas. He just considered himself a Republican at the same time he was criticizing. No more.
Screencap courtesy of MSNBC.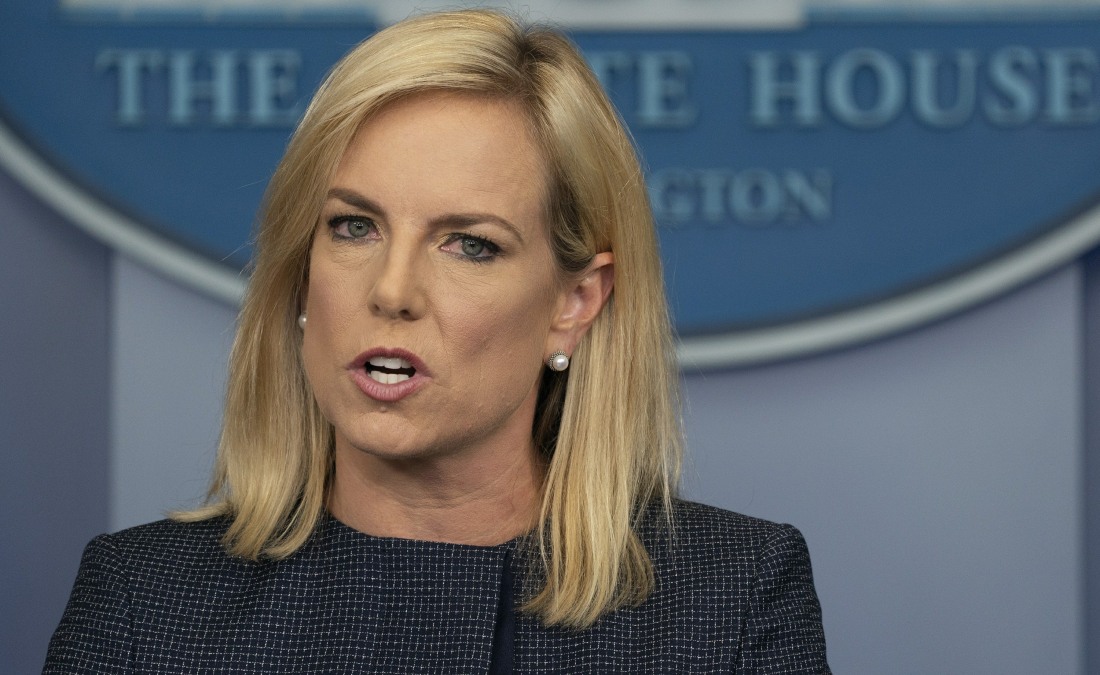 I thought this was going to make me feel even more helpless than I already feel, but it ended up being a pretty cathartic, feel-good video. Nazi Bitch Kirstjen Nielsen, Trump's Homeland Security chief and the Nazi slug in human form, can't even go out to dinner without outraged citizens screaming at her. This reminds me a little bit of 2005, post-Katrina, when the Bush administration's officials didn't end their vacations while Americans died in New Orleans. Back then, outraged citizens literally chased Condoleezza Rice out of a Broadway show. That's the way it should be done. None of these Trump people – and no Republican in Congress – should be allowed to live their lives or go out to eat or go to a movie or walk down the street without people screaming at them about the children in cages. So, Nazi Bitch Kirstjen Nielsen was trying to eat dinner at a Mexican restaurant. This is what happened:
Part one of a video of @mdc_dsa @DC_IWW and others shouting DHS Secretary Nielsen out of a restaurant. She doesn't need to be kidnapping #immigrantchildren to deserve this treatment. Don't give the regime a moment of rest. #KeepFamilesTogether pic.twitter.com/B3RfraOk1E

— Smash Racism DC (@SmashRacismDC) June 20, 2018
Part two pic.twitter.com/bJI46jmXVf

— Smash Racism DC (@SmashRacismDC) June 20, 2018
I admire the protesters' ability to simply stand back and shout and chant. I wouldn't have been capable of such restraint. I know myself, and I know my temper: I would have been arrested for felony assault, because I would have been throwing sh-t at her and a lot worse, all while screaming about Nazis. How are people capable of this kind of restraint?
This is the face of evil in America, and please keep remembering that Trump and his people are putting these blonde white women out there as the face of their policies for a reason. Also, this Nazi Bitch needs to get her roots done. I hope her hairstylist protests her Nazi ass too.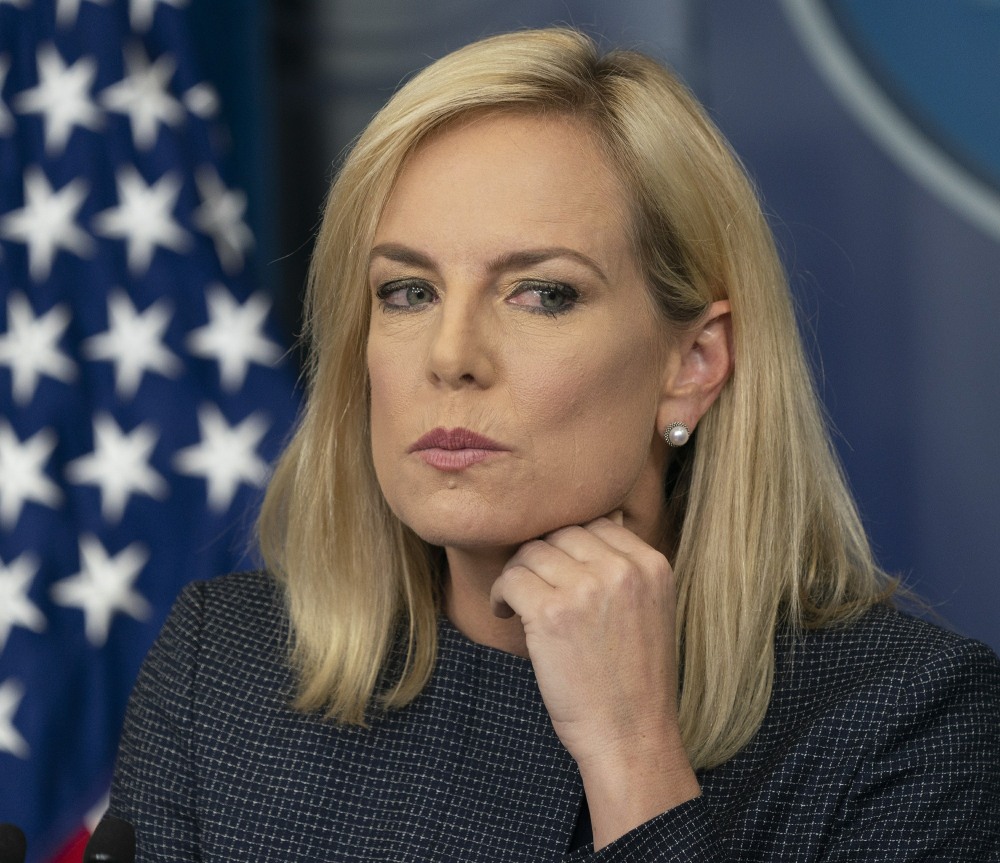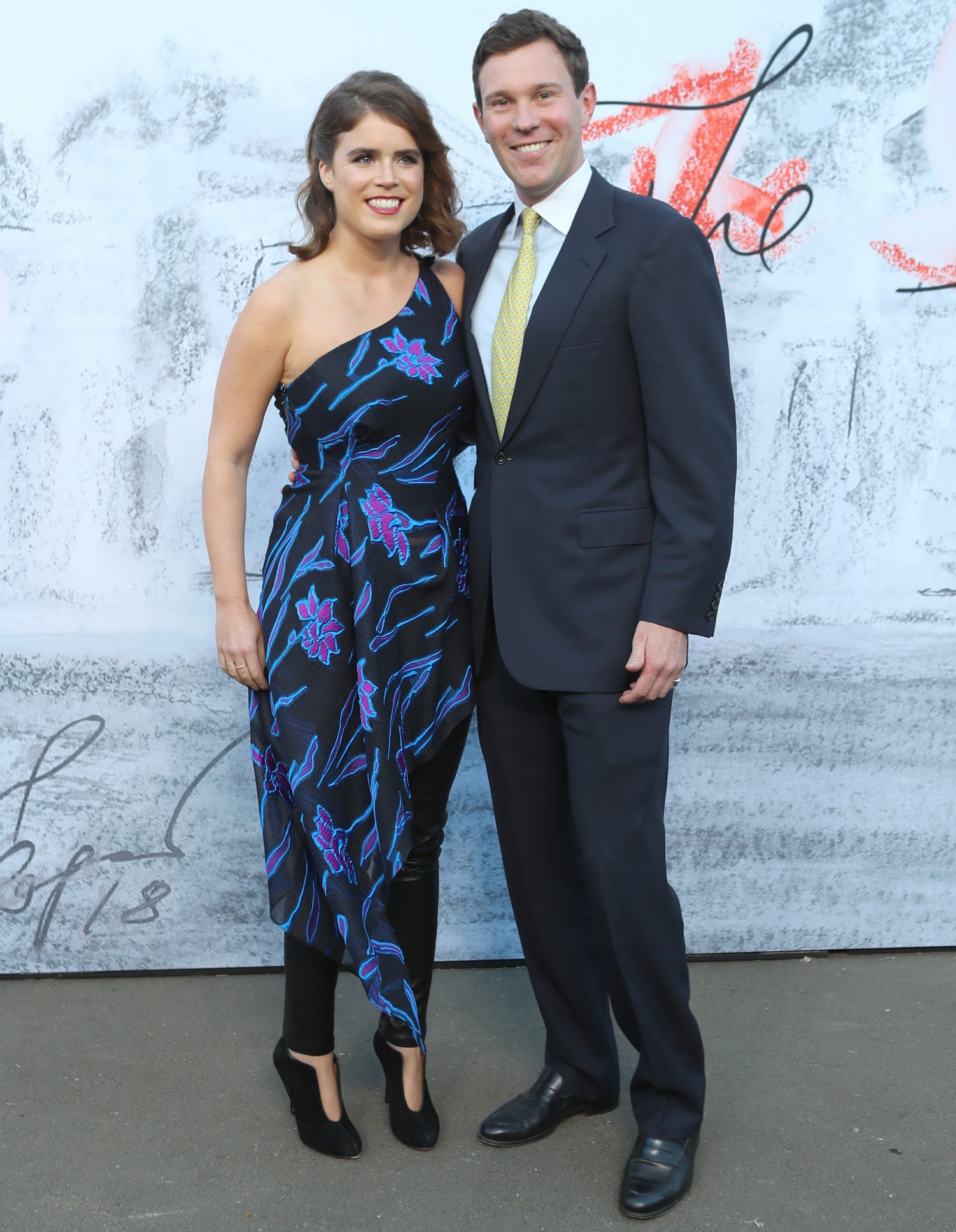 The York princesses pulled double-duty yesterday, attending Royal Ascot with the Queen and other family members, then changing their whole fashion vibes for an evening appearance at the annual summer party for the Serpentine Gallery. Princess Eugenie brought her fiance Jack Brooksbank, and they're really growing on me as a couple. Maybe I'm totally off the mark, but the vibe I get from Jack is that he's "nice but dim," as the Brits would say. He's a lovely bloke who treats Eugenie like a princess, but he's never going to set the world on fire with his intellect. Which is fine. Eugenie wore this black-and-purple one-shoulder tunic thing with leather pants (??), all of which is cute, but the outfit is all about those crazy shoes.
As for Beatrice… it felt like she was tagging along with her sister, honestly. Eugenie is the artistic one, the one who works for art galleries and has all of these connections in the art and fashion worlds. That being said, Beatrice and Eugenie are both regulars at this summer party, so it wasn't a tag-along situation. Beatrice is the last single girl standing of her generation, doesn't it feel that way? Her dress here is Mary Katrantzou. I like it?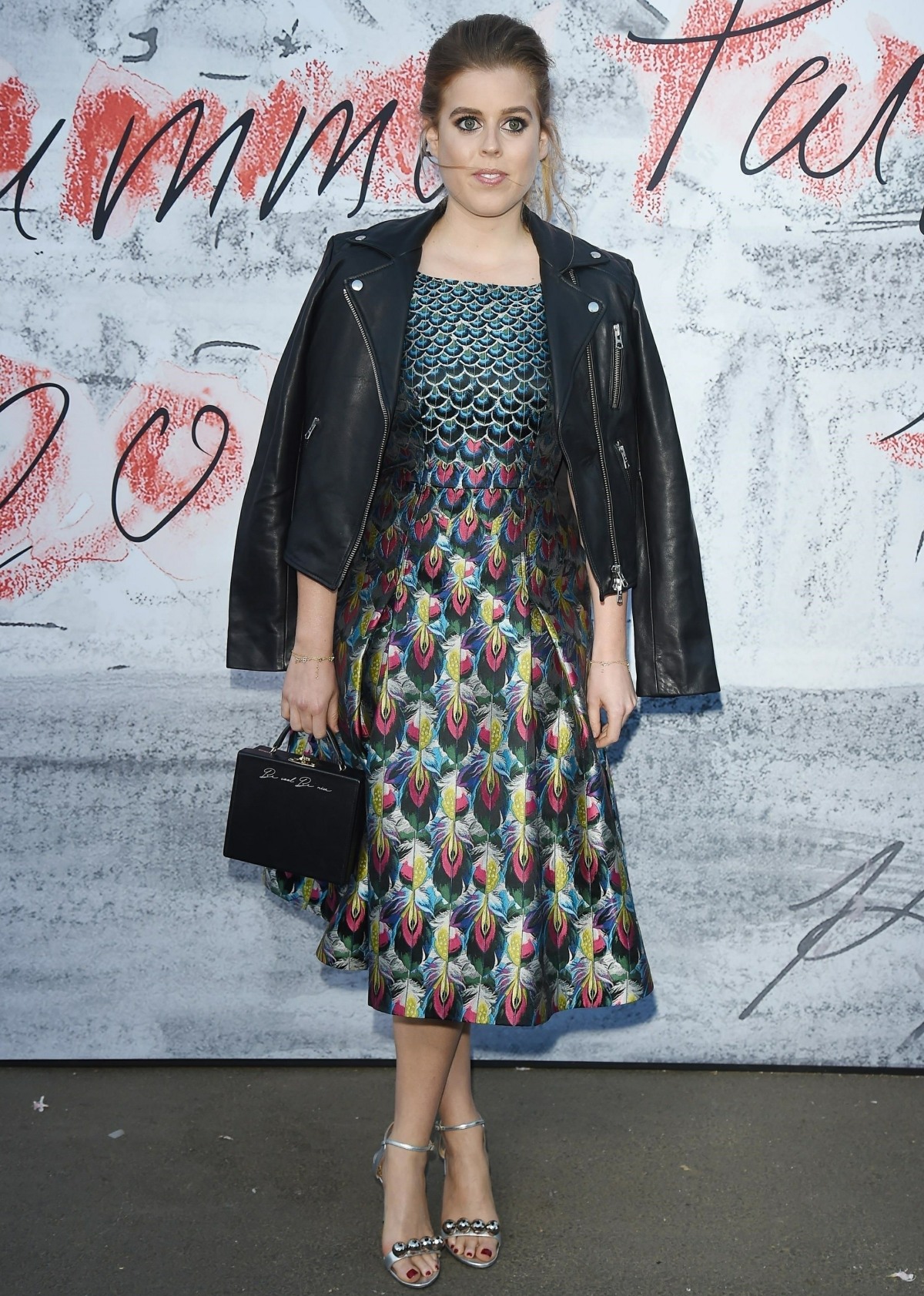 I also didn't get a chance to post any photos of Bea and Eugenie at Royal Ascot. I honestly forgot, and it seemed like photographers weren't going out of their way to get shots of them. I hated what Beatrice wore – a dress by Claire Mischevani which is way too conservative and matronly for a woman of 29. Eugenie wore an Osman wrap dress which…I actually like, even though I think it looks so costume-y. It looks like something a character would wear on an episode of Poiret.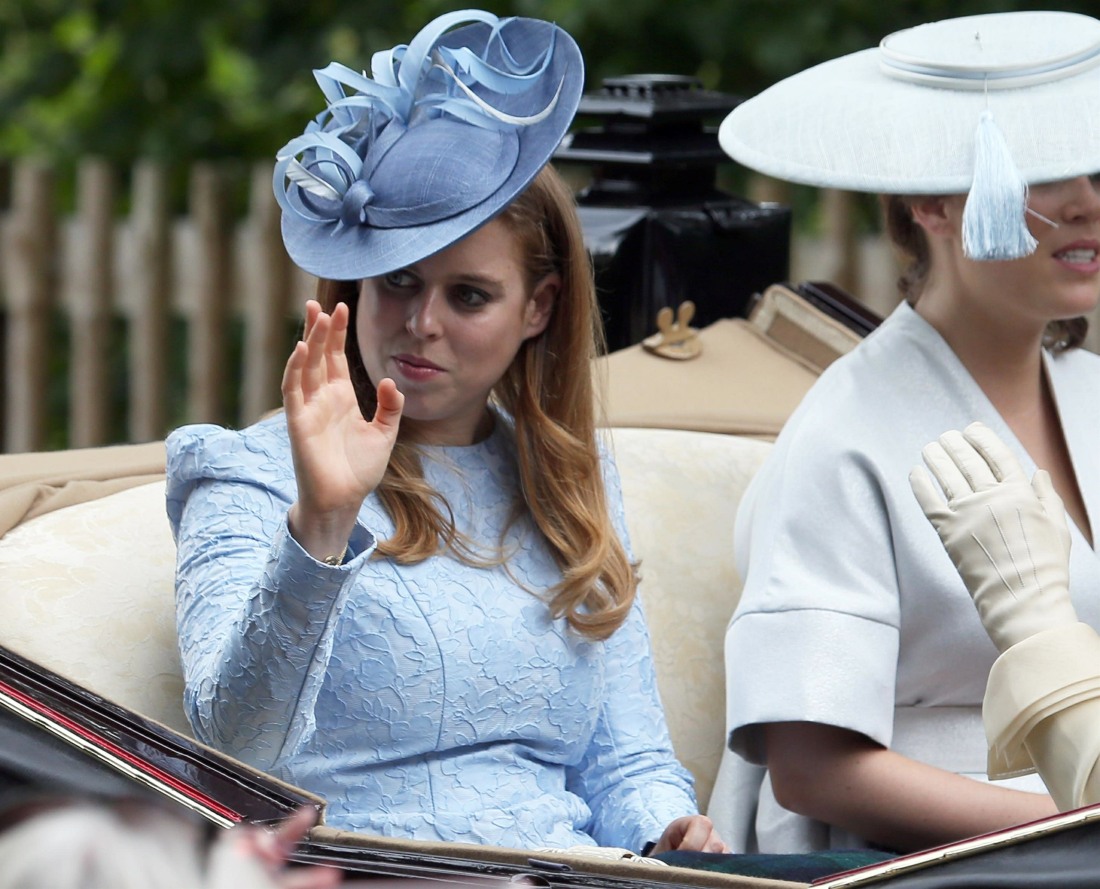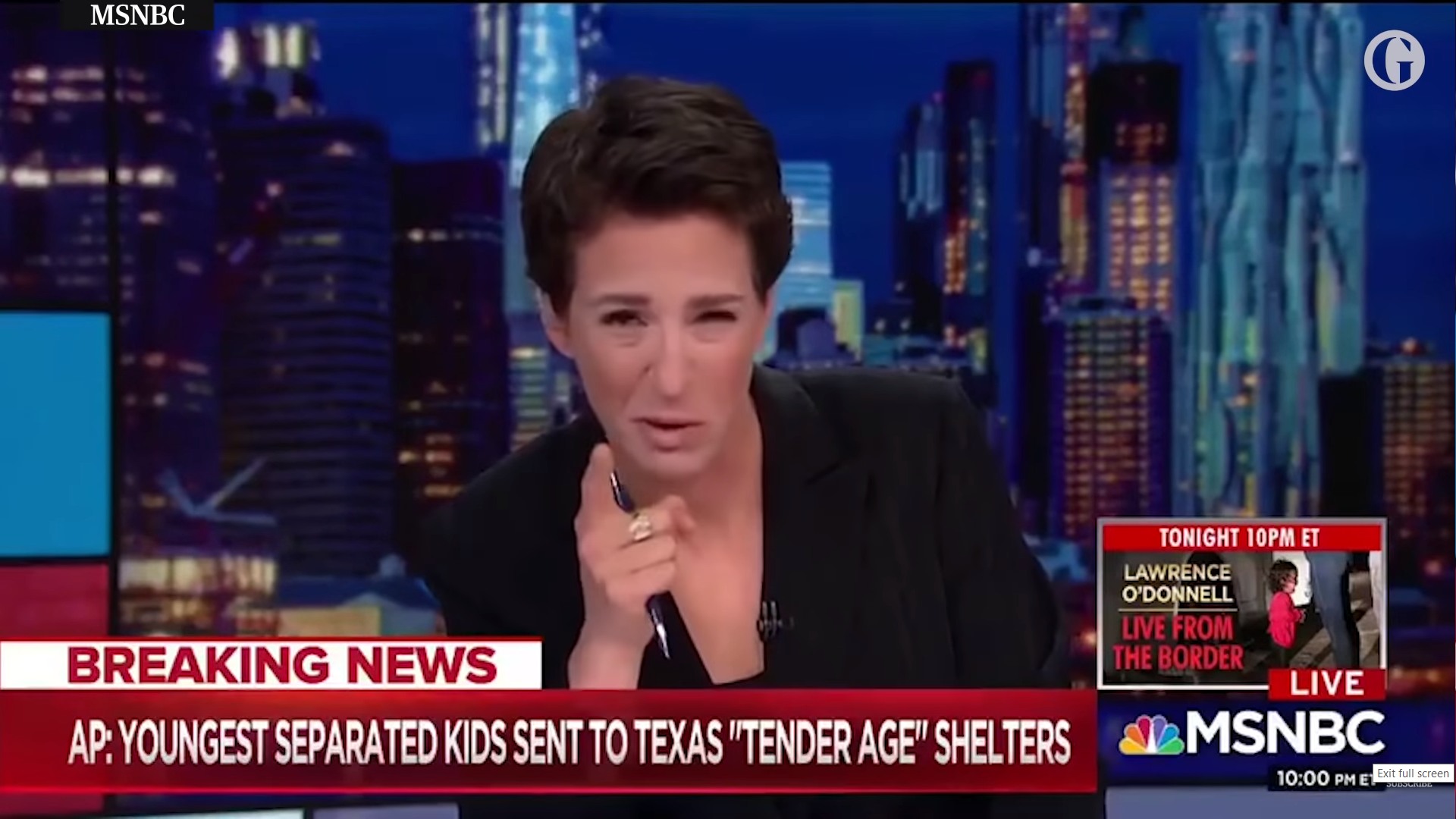 America is a horror show. We had the anecdotal stories before now. Mothers have been telling journalists for the past week that ICE agents and border patrol agents literally stole their babies. Mothers were nursing their babies, holding onto their small children, and those babies were ripped from their arms. We've seen the images of children being kept in cages at these detention centers too, but there haven't been any images of the actual stolen babies (nor can anyone confirm where all the stolen little girls are). Now we know, because the Associated Press broke the news last night: the babies and young toddlers are being sent to "tender age shelters" in South Texas. Shelters as in plural – there are multiple tender age shelters filled with stolen, traumatized babies and toddlers. The news broke at the end of Rachel Maddow's MSNBC show. This is what happened:
Maddow is a professional broadcaster, used to breaking news and emotional stories about traumatic events, but the AP report broadsided her and she couldn't handle it. She's human. She later apologized on Twitter for crying on air and added information about the stolen babies being caged in detention centers away from their parents.
America is a horror show.
A few hours before Maddow went on the air, Fox News was doing a segment about the children being kept in cages by the American government. One guest was trying to describe the report, which came out yesterday, of a 10-year-old girl with Down syndrome who has been forcibly separated from her parents. A story of a traumatized little girl with Down syndrome was hilarious to Corey Lewandowski, a former Trump employee and current Fox News talking head. He greeted the story with a "womp womp."
Sociopath Corey Lewandowski responds "Womp Womp" to story of a Down Syndrome child being taken for her mother. pic.twitter.com/Jv9YBmmuxB

— Josh Marshall (@joshtpm) June 20, 2018
America is a horror show.
Photos courtesy of Getty, Rachel Maddow's MSNBC show.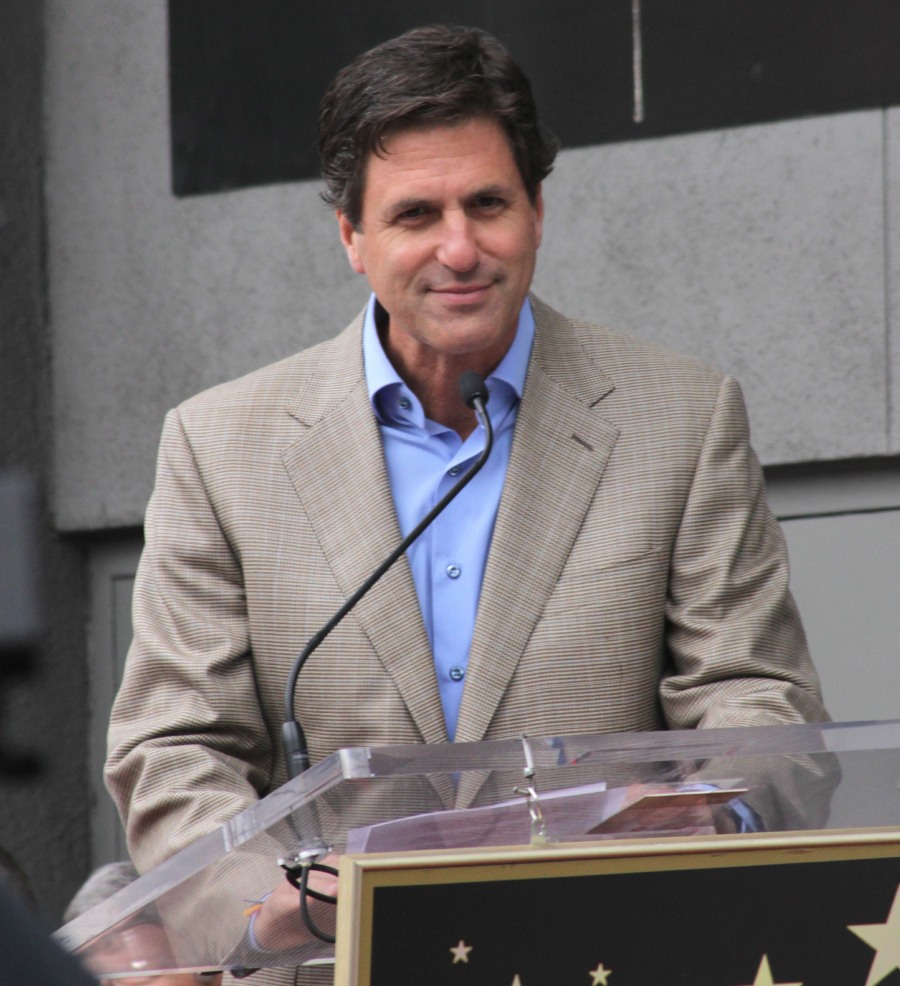 The other day, I covered Seth MacFarlane's tweet about how he was and is "embarrassed" to work for Fox, which is part of the same corporation which owns Fox News. Artists who work for Fox these days are particularly upset, given that Fox News is the propaganda network for a fascist dictator who throws small children and babies into cages. Seth has a long-standing and lucrative deal with Fox, and I don't see him leaving the network anytime soon. But it was nice to hear him air some grievances. Who knew that it would be the start of something interesting though?
First, Steve Levitan tweeted his agreement with Seth's tweet, then Levitan added this:
Let me officially join @SethMacFarlane in saying I'm disgusted to work at a company that has anything whatsoever to do with @FoxNews. This bullshit is the opposite of what #ModernFamily stands for. https://t.co/dnvIbgoIyA

— Steve Levitan (@SteveLevitan) June 19, 2018
Levitan is the creator/producer on Modern Family, which airs on ABC but was produced and developed by Fox, and it shoots on the Fox lot. Fox makes money off of Modern Family, and Levitan is technically in business with Fox. After that tweet, which made Levitan sound like he was about to pull Modern Family out of Fox, he tweeted this:
"Fox Studio has been a wonderful home for most of my career – so many amazing people there who share the concerns about @FoxNews but aren't in the position to speak out. I have no problem with fact-based conservatism (such as WSJ), but @FoxNew's 23-hour-a-day support of the NRA, conspiracy theories and Trump's lies gets harder to swallow every day as I drive onto that lot to make a show about inclusion. I look forward to seeing #ModernFamily through to the end and then, sale or no sale, setting up shop elsewhere.
Which is sort of a cop-out, but it's also realistic: he's under contract too. And he would be sued into oblivion if he tried to disentangle Modern Family from Fox, especially since this next season is likely to be MF's last. That being said, Levitan isn't exactly a profile in courage. But other people are trying, like Paul Feig:
I have made two films for 20th Century Fox and love the people in the movie and TV divisions. But I too cannot condone the support their news division promotes toward the immoral and abusive policies and actions taken by this current administration toward immigrant children. https://t.co/6JqIQPjepV

— Paul Feig (@paulfeig) June 19, 2018
Judd Apatow was also tweeting a lot about all of this, and what kind of responsibility artists should have while working for Fox Entertainment – go here to read some of Judd's thoughts.
So what do you think? I've never flat-out blamed the artists who work for or with Fox, quite honestly. Maybe I would feel differently if it felt like the Murdochs were super-involved with their entertainment divisions, but as I said in the MacFarlane post, the Murdochs only care about their "news" divisions, print and television. They've always given Fox Entertainment free rein to do whatever. To make the Nazi comparison, it's not like artists working for Fox are working for the Nazis. The artists are working for a subcontractor who is in business with the Nazi propaganda machine. It's still problematic AF, but let's be real: other entertainment corporations have huge political issues too.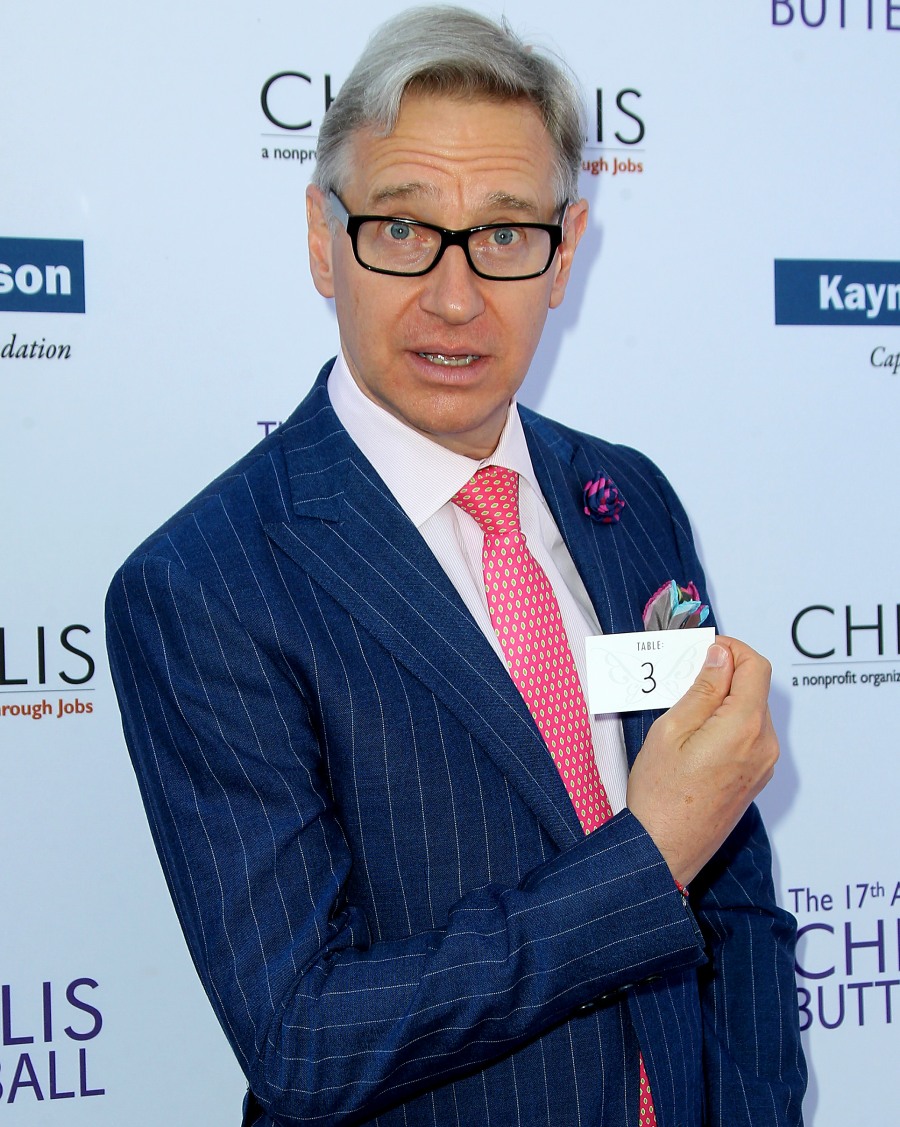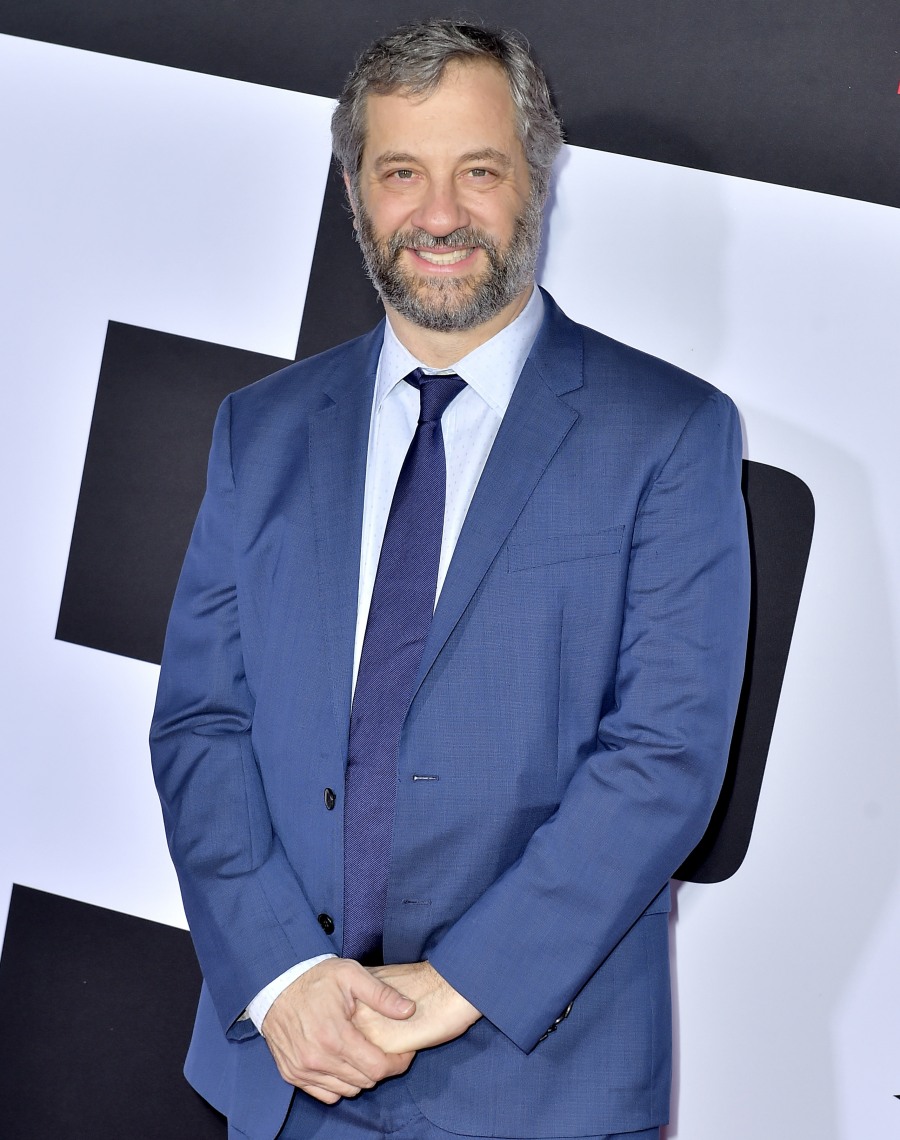 Kaiser's RSS Feed