Kaiser
This user hasn't shared any profile information
Home page: http://www.celebitchy.com
Posts by Kaiser
If you can't see how the Duchess of Sussex is effortlessly making a vital modernization to the royal family, I can't help you. If you can't see how Prince Harry and Doria Ragland are incredibly and justifiably proud of their girl, I can't help you there either. As I covered earlier, Duchess Meg did the big launch event for the Hubb Community Kitchen cookbook, Together, at Kensington Palace today. The event was a wild success, and now that some photos have come through, I wanted to talk more about it.
I've seen the comments, here and on Twitter, that Doria should not have come to this event. Doria was not there to glorify herself. She was not there to hobnob with elites and posh aristocrats. She was not there to coach her daughter through royal work. Doria was there as a justifiably proud mother who genuinely wanted to meet the women who created the cookbook.
I think we can see where the Duchess of Sussex gets it from pic.twitter.com/sD6zHYCcLL

— Hannah Furness (@Hannah_Furness) September 20, 2018
Yes. That's how Meghan turned out this way. Because of Doria. And personally, I think people are upset at the simple fact that Harry and Doria seem very close as well. Harry adores his mother-in-law. He doesn't need Doria to run his life though. So tell me again, what's the beef with all of this?
Photos courtesy of Getty.
The Duchess of Sussex did the big launch event for Together, the cookbook she organized to keep the Hubb Community Kitchen open seven days a week. I thought she was going to be doing this event alone, with the women of the community kitchen, within Kensington Palace. I was wrong! First of all, she organized a large tent on palace grounds so that she and the ladies can cook together, out in the open. Secondly, Prince Harry came out to support his wife's project… and I suspect he was really hungry too. Thirdly, DORIA IS THERE. Doria came out to support her daughter's wonderful project.
Fashion notes for Meghan: a top by Tuxe, a skirt by Misha Nonoo and a jacket/coat by Smyth. But this is one of those moments where I couldn't care less about a duchess's clothes. Her clothes aren't the story at all. The story is how amazing it is that she managed to put together this project.
Here's a video of their arrival:
Doria introduced herself as "Meg's mom" and said she was "head over heels" with pride pic.twitter.com/jm5xQBCEJH

— Hannah Furness (@Hannah_Furness) September 20, 2018
Meghan gave a speech without notes:
More of the speech The Duchess of Sussex about the #Grenfell cookbook. 'It's been a tremendous labour of love' she said.
Prince Harry looked on – proudly… pic.twitter.com/0h8SnPeta9

— Chris Ship (@chrisshipitv) September 20, 2018
Meghan speak for 3 mins without notes as she thanks the women of #hubbcommunitykitchen for 'her first project' pic.twitter.com/wismMJDg9W

— Chris Ship (@chrisshipitv) September 20, 2018
Photos and video courtesy of social media, WENN.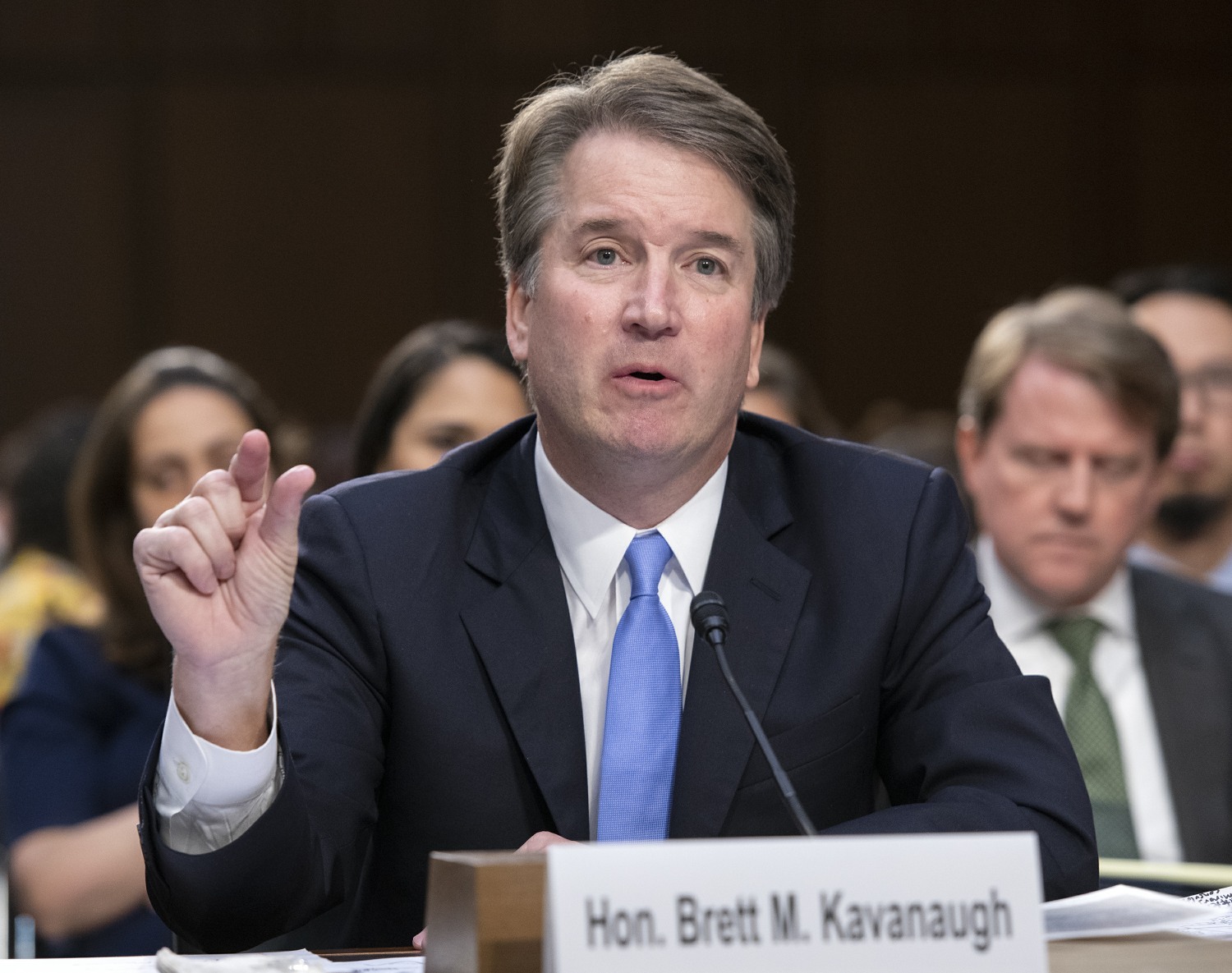 I don't know what's going to happen with the Brett Kavanaugh nomination. What I do know is that it seems like there are a million new stories about Kavanaugh and the nomination process every day. This is one of those stories that's about a lot more than just "another doughy misogynist is going to become a SCOTUS justice." It's a story about believing women's stories, it's a story about what men "get away with," it's about rape culture, it's about run-of-the-mill optics, and it's about white men being super-salty that they're authority is being challenged in any way. Here are some of the stories from the past day:
A schoolmate of Christine Blasey Ford remembers. The former schoolmate remembers hearing about the incident at the time, and the schoolmate says that something definitely happened, and that we should believe Professor Ford, or at the very least get the FBI to investigate.
As for the FBI investigation. Trump still hasn't authorized the FBI investigation or an updated background check into Kavanaugh. Republicans still claim that the FBI looking into Professor Ford's story would be unnecessary and unprecedented. Except that when Anita Hill came forward during Clarence Thomas's nomination, the FBI did investigate. It took three days.
No surprise, the GOP hopes Prof. Ford refuses to testify. Professor Ford has maintained, through her lawyer, that before she agrees to testify, the FBI should investigate. Republican senators are doing everything they can to fast-track Kavanaugh's nomination, so even as they publicly plead with Ford to come to Washington and testify, they hope that their smear campaign against her has worked and she'll be too intimidated to testify.
Ford's lawyer issued another statement. Professor Ford basically says that no derp, the GOP isn't acting in good faith, and it's asinine that they would only call Ford and Kavanaugh to testify, especially considering there were witnesses and other people Ford told over the years.
Dear Professor Ford. Yesterday, the hashtag #DearProfessorFord began trending on Twitter. Women shared stories and praised Professor Ford for standing up for herself and for standing up to a powerful man who assaulted her and left her traumatized.
We want you to know that you are not alone. You are a survivor. Millions of us have your back.

We call on Senators to demand a full, fair and trauma-informed investigation.

Signed,
Your Sisters pic.twitter.com/fsGNSH1xpm

— Paola Mendoza (@paolamendoza) September 19, 2018
#DearProfessorFord I believe you. I appreciate you. I can only imagine how hard it was for you to come forward with this information, and how difficult your life has been since. I hope you know that there are people who are in your corner.

— Dr. Donna M. Dopwell (@DonnaDopwell) September 20, 2018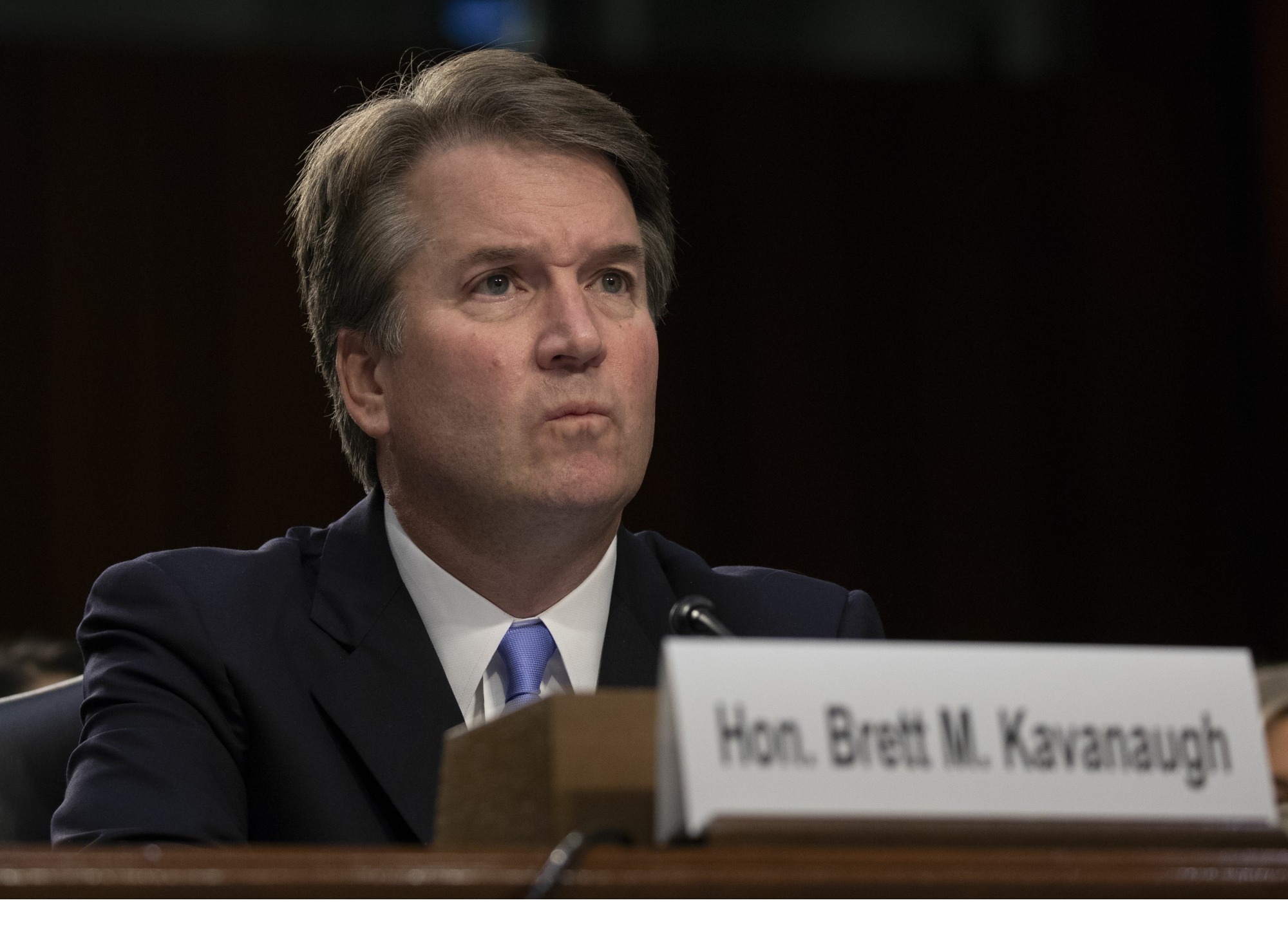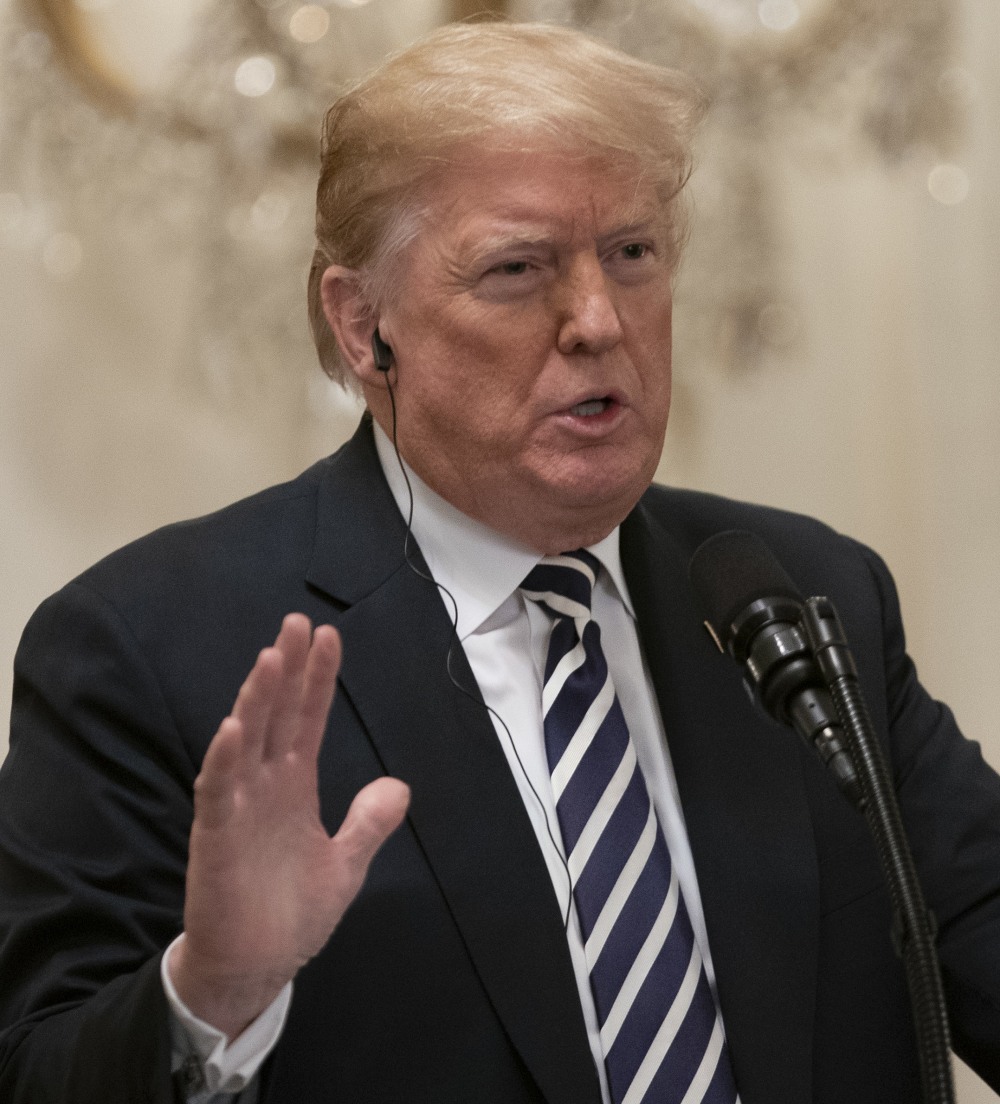 Yesterday, Donald Trump visited North Carolina to see the chaos and tragedy left in Hurricane Florence's wake. His staff wrote a little statement for him to make on camera, but I'm not sure a speechwriter would or could come up with this genius line: "This is a tough hurricane, one of the wettest we've ever seen from the standpoint of water." As opposed to being wet from other standpoints? He's literally just saying water is wet. And his whole vibe in this video is almost gleeful, like he's so pleased that he gets to visit devastation and tragedy.
— Donald J. Trump (@realDonaldTrump) September 18, 2018
Also super-charming was this interaction he had with a Florence survivor who ended up with a yacht washed up in his backyard:
what a pool report from @MarkLandler pic.twitter.com/XeFtW6gQYa

— Emily Cochrane (@ESCochrane) September 19, 2018
That's just some of what Bigly was up to yesterday. The Hill also published a transcript of their interview with Trump, which was technically conducted on Tuesday. If you want to laugh and then cry and then go back to bed because nothing matters, you can read the full transcript here. Trump doesn't even know what he's saying half the time, he's just spewing out words and catchphrases and vague conspiracies. These are the most notable highlights:
Why he's declassifying 'memos' from the FBI: "I have not reviewed them. I have been asked by many people in Congress as you know to release them. I have watched commentators that I respect begging the president of the United States to release them. We're sitting with one right here, we're sitting with two, you're right. More than once. And I have had many people ask me to release them. Not that I didn't like the idea, but I wanted to wait. I wanted to see what, you know, where it was all going. And I think this whole, it's a hoax. You know Gregg Jarrett wrote a book called the Russian Hoax. It actually is a hoax. I call it a witch hunt, but it's a hoax. Beyond a witch hunt…. I have been asked by so many people that I respect, please — the great Lou Dobbs, the great Sean Hannity, the wonderful great Jeanie Pirro."

The Russian investigation: "They know that this is one of the great scandals in the history of our country. Because basically what they did, is they used Carter Page who nobody even knew, who I feel very badly for, I think he has been treated very badly. They used Carter Page as a foil in order to surveil a candidate for the presidency of the United States. And if you think about it, I've been under investigation, even though they say I'm not under investigation and I'm not a target. You do know I'm not a target and I'm not under investigation. But, this has been going on from seven months prior to the election. And then you had, the appointment of Mueller, who's highly conflicted. Highly conflicted.

On the idea of a Deep State: "I don't like to use it because it sounds so conspiratorial and believe it or not I'm really not a conspiratorial person. But I think it's a sad day for our country.

On Brett Kavanaugh's accuser: "Has she agreed to testify yet?… It's a very big thing, if she doesn't. So, I have said right from the start and people have been very happy with what I've said that we have to let both sides speak, we have to take a look at his absolutely incredible record, a record like almost none other that I've seen. You know, between the schools, the intellect. You know I said yesterday, "not a blemish on his record." And you have to look at what she has to say. So, I don't want to comment on her until I see her.… The Democrats have had this letter for three months. They could have brought it up at the hearing during, you know, in course during the hearing. Dianne Feinstein knew all about it and if she knew about it that meant [Charles] Schumer knew about it. And every Democrat knew about it. This is no different than the Russian witch hunt, what they've done is they make up a lot of stuff and try and obstruct and resist.
I can't. I read this yesterday and my mouth fell open and I had to shut off my computer and just not think about the presidency for a few hours. Please vote in the midterms.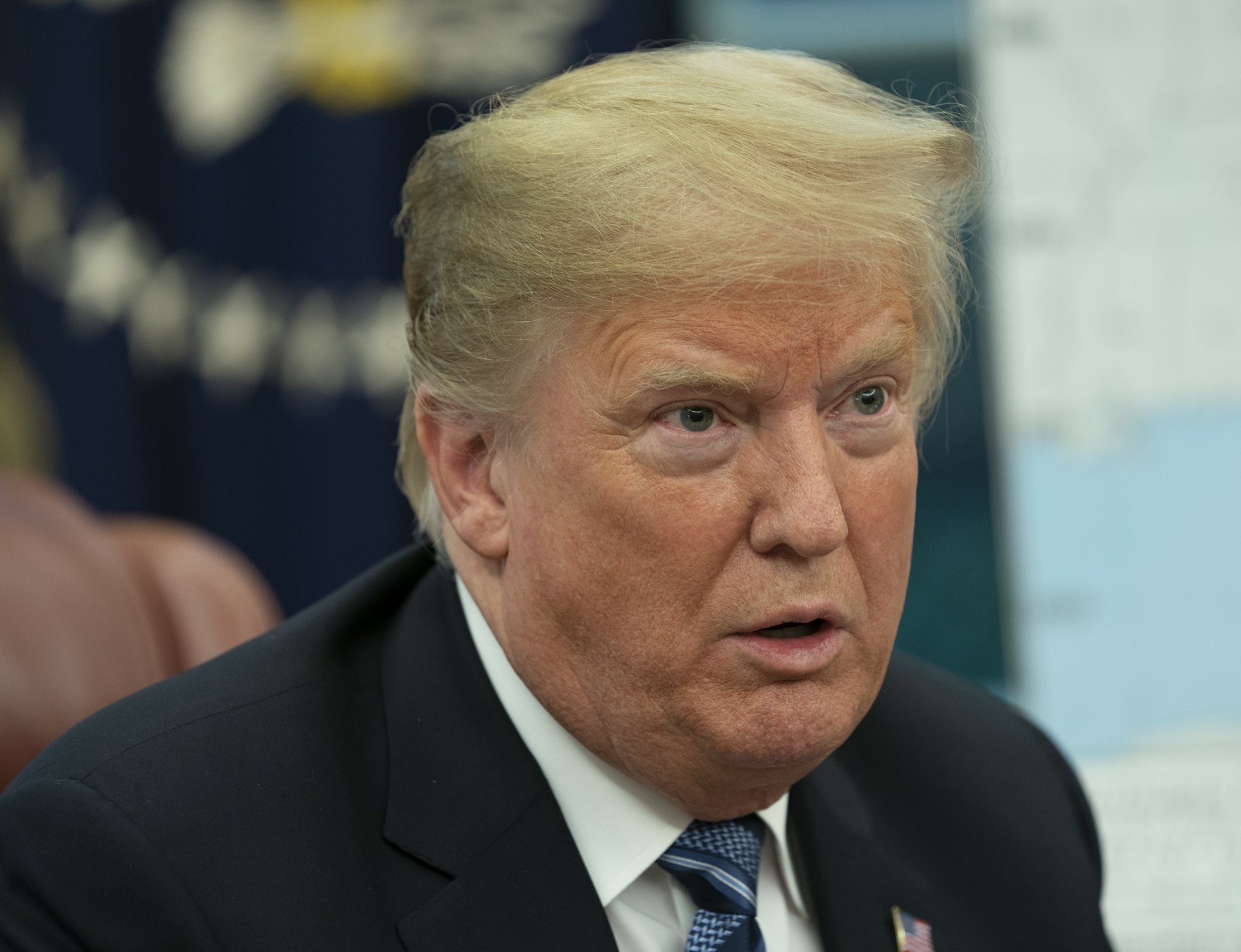 If I didn't tell you who this was in the headline, would you have known? Honestly, this doesn't look like Gisele Bundchen at all. It's some kind of hair/makeup/lighting wizardry. Plus, you know, Gisele doesn't 100% look like Gisele anymore – Gisele has been tweaked a few times throughout her career, and her current face doesn't look much like her 2003 face. Also: I've never noticed how much Gisele sort of looks like Joan Cusack.
Gisele covers the October issue of Vogue Italia to celebrate the 60-year career of Italian pop star Mina Mazzini. Mina Mazzini is still living, so why not just put her on the cover? I don't get it. If you want to celebrate the career of a still-living pop star, put the pop star on the cover! But still, I guess I understand. Why not hire a famous woman to dress up as another famous woman. I remember when Harper's Bazaar (I think?) dressed up Jennifer Aniston to look like Barbra Streisand for an editorial. I hated it. I think this editorial trend should die. It's one thing to do a vague homage, but the straight up theft of an icon's look? No.
This editorial was shot by photographers Luigi and lango shot the cover, and they apparently "encouraged Bündchen to watch YouTube videos of Mina's old performances to draw upon her mannerisms and expressions while impersonating her for the shoot."
Photos courtesy of Vogue Italia, Instagram.
Kaiser's RSS Feed