Kaiser
This user hasn't shared any profile information
Home page: http://www.celebitchy.com
Posts by Kaiser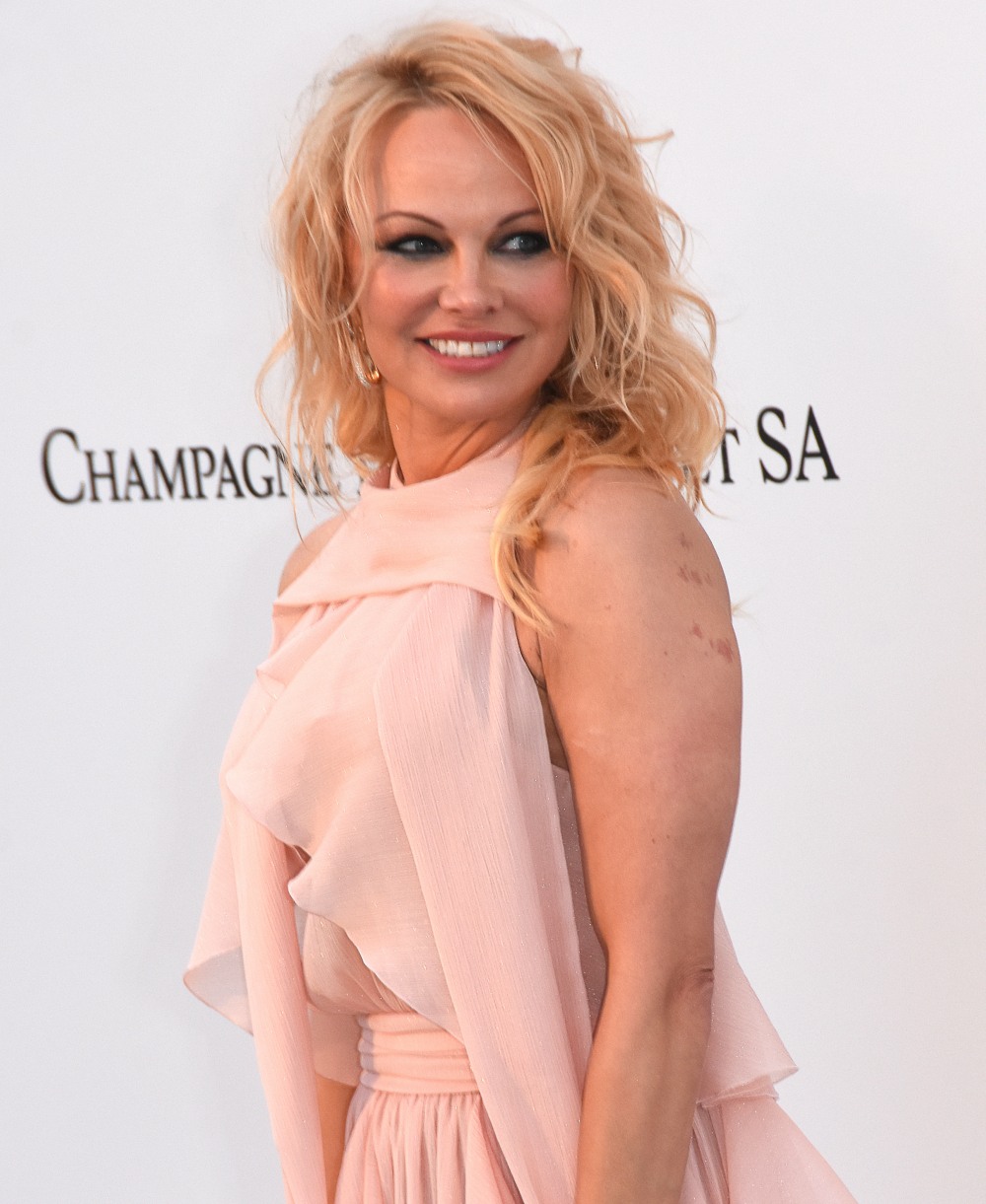 Pamela Anderson got married for the fifth time, this time to Jon Peters, who is still alive (I truly didn't know that). [Dlisted]
Lainey is pretty nice about Duchess Kate's Early Years launch. [LaineyGossip]
What apps does Jennifer Aniston have on her iPhone? [Just Jared]
Robert Downey Jr. woke up like this. [Go Fug Yourself]
Here's the Honest Trailer for Joker. [Pajiba]
What would Pete Buttigieg bring to the cookout? [Jezebel]
Tulsi Gabbard is suing Hillary Clinton, lmao. [Towleroad]
It feels like every person on Unexpected is a trainwreck. [Starcasm]
Gordon Ramsay can dance…? [Seriously OMG]
Pearl Jam's new song sounds like Talking Heads. I'm sort of into it?! [The Blemish]
I'm not so critical of the Duchess of Cambridge to think that she threw together a "whirlwind 24-hour launch" of her Early Years project at the last minute, as a way to distract from the Sussexit fallout. It's likely – more than likely – that the plan involved a January launch anyway, and maybe the exact timing was affected by Sussexit, or maybe not. Historically, January has been a quiet month for Kate – and the rest of the royal family – so it is surprising that she would choose to launch Early Years right at this moment, after about 16 months of hype and PR stories about how keen she is about early childhood development and how this is some kind of massive undertaking which has absorbed YEARS of on-the-ground duchessing. And in the end, it's a five-question survey and only after she's accumulated the data will she know how to proceed? We're not supposed to question it, I guess.
So here's Kate's second appearance around the Early Years launch. Her first was in Birmingham on Tuesday, with no press and just photos published after the fact. The second event is in Cardiff, Wales and as you can see, Kate was dressed appropriately and conservatively for the appearance. A black turtleneck and an ugly camel coat, frankly. The skirt was cute though – mid-length animal-print.
Kate wants to use the landmark survey to start a national conversation on her early years initiative. She'll also be in Surrey later, but had to cancel a London visit due to weather conditions which have affected her travel plans. pic.twitter.com/TLUXkImXO3

— Rebecca English (@RE_DailyMail) January 22, 2020
I also wanted to point out some interesting talking points which have been all over the coverage of this launch:
Run by the Royal Foundation that Kate heads along with husband Prince William, and conducted by Ipsos MORI, the new survey aims to spark what Kate's office calls a "national conversation on the early years." She hopes that the results will also guide her future work as she strives to give children the tools and foundations to lead healthy and fulfilling lives.

It is the latest development in eight years of work by Princess Kate. In that time she has immersed herself in hearing real-life experiences of children and carers and learning how experiences in early childhood can lie at the root of many of the toughest social challenges people face.
She hopes to start a "national conversation"… with a five-question survey. Hours and days and weeks and months and EIGHT YEARS of private meetings have led to this, a crowdsource survey on subjects to which, frankly, most child development experts already know the answers. And now she's claiming that she spent eight years on this? AND that the results of the survey "will also guide her future work." Which would be… interesting enough on its own, but here's the language the Royal Foundation used when describing the Early Years project just three months ago:
Her Royal Highness and The Royal Foundation have brought academics, practitioners and charities together to form a steering group to develop a significant new body of work that will ultimately support all efforts to provide children with the best possible start in life. This has been a major body of work and will be unveiled later this year.
"This has been a major body of work" and "a significant new body of work." I mean… why couldn't they just say "Kate was keen on doing some photo-ops with kids"? Again, I don't doubt that Kate cares about early childhood development and kids' mental health and well-being. I know she cares. What I doubt is that Kate was actually paying attention in all of those meetings she allegedly had with experts for eight years.
Photos courtesy of Getty.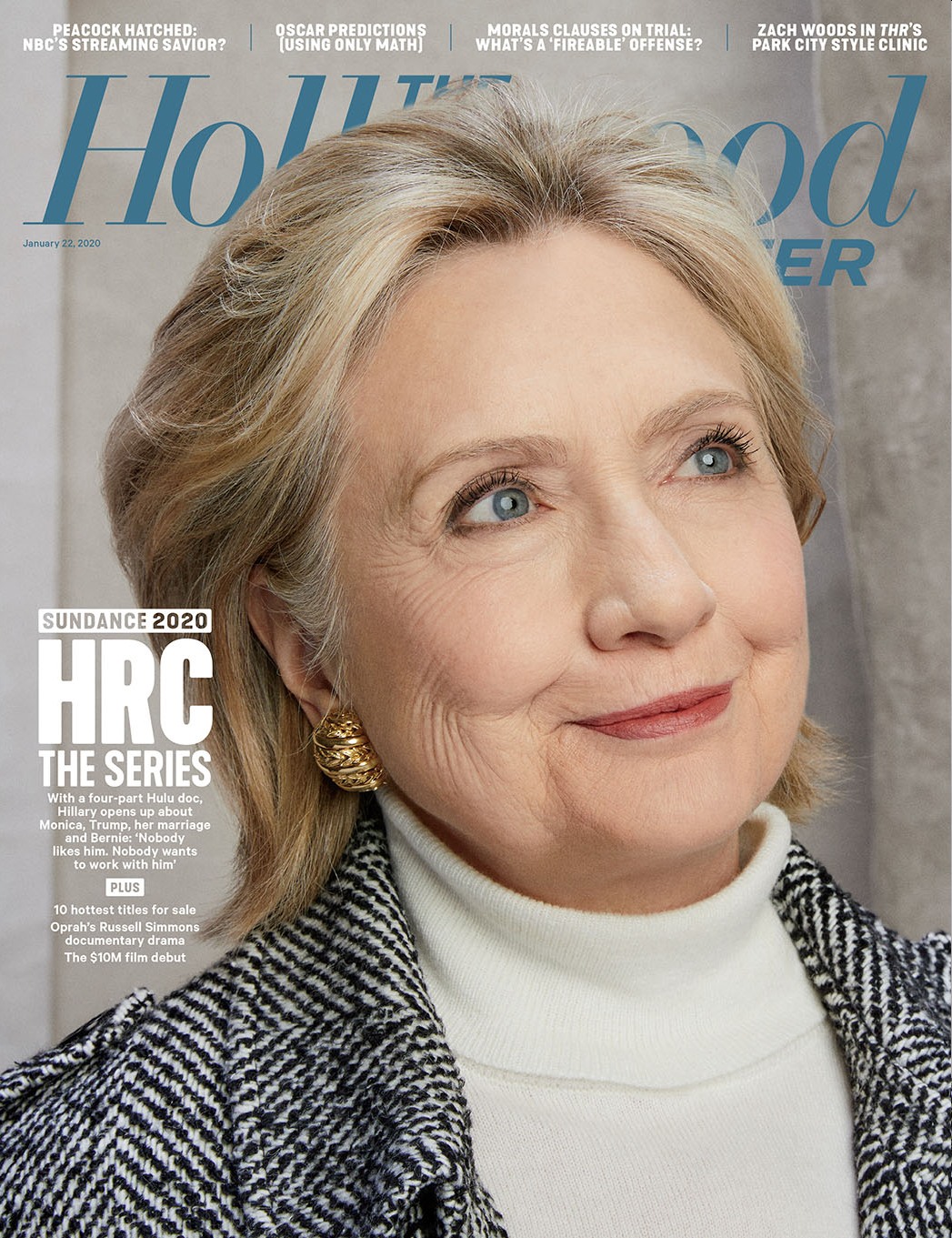 The Sundance Film Festival starts soon, which is why several trade papers have put Sundance previews on their most recent covers. The Hollywood Reporter's new cover story: Hillary Clinton and her four-part Hulu series Hillary, which premieres at Sundance. Obviously, the docu-series is about Hillary's life and work and many controversies and campaigns. The director says that she (and Hillary) would have loved to have more on-camera interviews with some of Hillary's biggest detractors, but all of them turned it down. Which just shows you that most of these people don't actually give a sh-t about anything they're saying. The director also says that Donald Trump and Bernie Sanders were NOT asked for interviews, because (I'm paraphrasing) who needs to relitigate sh-t with these old dudes? That being said, Hillary talks sh-t, because of course she does. Hillary SNAPPED. You can read the full piece here. I'm just going to excerpt the Bernie Sanders part, because that's the part everyone was discussing:
THR: In the doc, you're brutally honest on Sanders: "He was in Congress for years. He had one senator support him. Nobody likes him, nobody wants to work with him, he got nothing done. He was a career politician. It's all just baloney and I feel so bad that people got sucked into it." That assessment still hold?
HRC: Yes, it does.

THR: If he gets the nomination, will you endorse and campaign for him?
HRC: I'm not going to go there yet. We're still in a very vigorous primary season. I will say, however, that it's not only him, it's the culture around him. It's his leadership team. It's his prominent supporters. It's his online Bernie Bros and their relentless attacks on lots of his competitors, particularly the women. And I really hope people are paying attention to that because it should be worrisome that he has permitted this culture — not only permitted, [he] seems to really be very much supporting it. And I don't think we want to go down that road again where you campaign by insult and attack and maybe you try to get some distance from it, but you either don't know what your campaign and supporters are doing or you're just giving them a wink and you want them to go after Kamala [Harris] or after Elizabeth [Warren]. I think that that's a pattern that people should take into account when they make their decisions.

THR: Speaking of, he allegedly told Sen. Elizabeth Warren in 2018 that he didn't think a woman could win, a statement he vigorously denies. How did you digest that?
HRC: Well, number one, I think [that sentiment] is untrue, which we should all say loudly. I mean, I did get more votes both in the primary, by about 4 million, and in the general election, by about 3 million. I think that both the press and the public have to really hold everybody running accountable for what they say and what their campaign says and does. That's particularly true with what's going on right now with the Bernie campaign having gone after Elizabeth with a very personal attack on her. Then this argument about whether or not or when he did or didn't say that a woman couldn't be elected, it's part of a pattern. If it were a one-off, you might say, "OK, fine." But he said I was unqualified. I had a lot more experience than he did, and got a lot more done than he had, but that was his attack on me. I just think people need to pay attention because we want, hopefully, to elect a president who's going to try to bring us together, and not either turn a blind eye, or actually reward the kind of insulting, attacking, demeaning, degrading behavior that we've seen from this current administration.
Hillary has had enough of Bernie Sanders' bullsh-t and I have to say ME TOO. I've been over that old fart since 2016 and his toxic bros have only gotten worse since then. I feel like this is Hillary's strategy now – she's not going to run for anything ever again, so she gets to sit on the sidelines as a Democratic elder and say "actually, this is how it really f–king is." She did that with Tulsi Gabbard too. And yes, I saw all of the Bernie bros and Russian bots attacking Hillary for spilling the toxic-bro tea to THR yesterday. It's almost like… they're too stupid to understand that they're making her case.
With four-part Hulu series 'Hillary' set to premiere at #Sundance, @HillaryClinton opens up about Monica Lewinsky, her marriage, whether a woman can win the presidency and her not-so-fuzzy feelings about Bernie Sanders https://t.co/FmWjVRtjnN pic.twitter.com/RI7ybu8yQf

— The Hollywood Reporter (@THR) January 21, 2020
"The Clintons have a reputation for being controlling, but from the moment we met Hillary, we saw zero of it." Nanette Burstein opens up about her experience directing #HillaryClinton's Hulu documentary https://t.co/9bv3LJKl0O pic.twitter.com/SEPu7vQGNm

— The Hollywood Reporter (@THR) January 21, 2020
Cover and photos courtesy of THR.
I saw at least one royal reporter being a bitter bitch about this, so you know it's amazing. Just a few hours after the Duchess of Cambridge surprised everyone with her big Early Years "launch" (which is a questionnaire), the Duchess of Sussex stepped on Kate's newscycle by posting some photos of the SussexRoyal IG. Meghan was made the patron of Mayhew, an animal-rescue charity, about a year ago. She only did one event with Mayhew (I think?) in 2019. But she apparently stopped by Mayhew in her brief return to the UK several weeks ago. So, this was a delayed announcement. Which the Cambridges do all the time, to get credit for their "private visits" and such. But still, the bitterness! HOW DARE SHE. Here's what was posted on the SussexRoyal IG:
Earlier this month, The Duchess of Sussex popped in to see the amazing people at Mayhew to hear about the incredible progress made throughout the festive period.

The Duchess of Sussex, having been proud patron of Mayhew since January 2019 and long understanding the connection between animal and community welfare, applauds the people at Mayhew for the vital work that they do every day.

From cats and dogs who have found new homes to animal welfare cases handled in the community – @TheMayhew believes in the power of togetherness and the special bond between humans and animals.
I do wonder if this is how it's going to be from now on, and I don't mean the stepping-on-newscycles thing, although I wonder about that too. I don't mind the Instagram announcements and the posts highlighting individual charities and all that. But is that all we'll get while the Sussexes are in Canada? Will they actually do some events with press availability and, you know, photos that they didn't personally shoot, select and choose to post on IG? I'm asking because I'm worried that the Canada House photos – aka The Freedom Photos – are the last "event" photos we get of Harry and Meghan for months/years.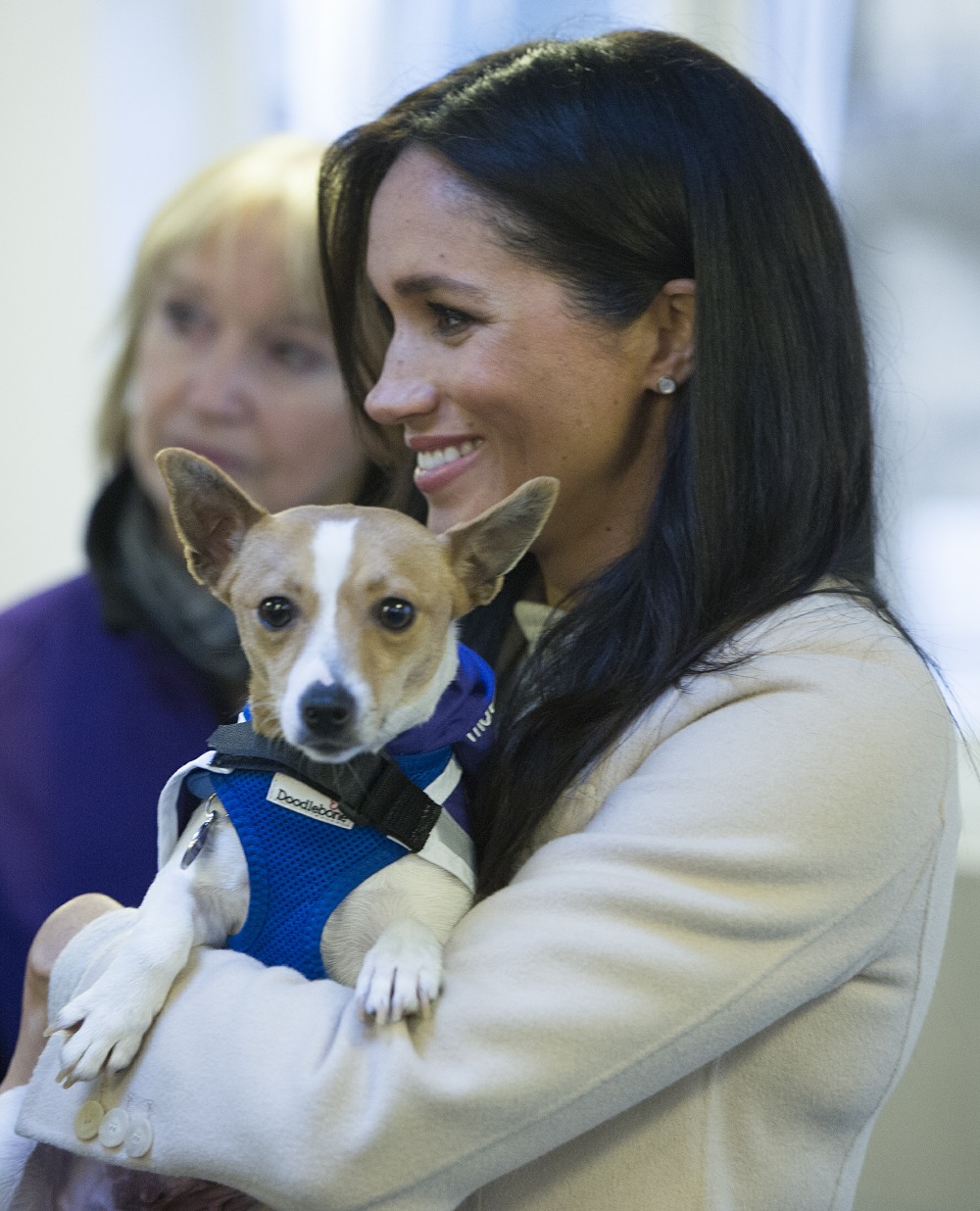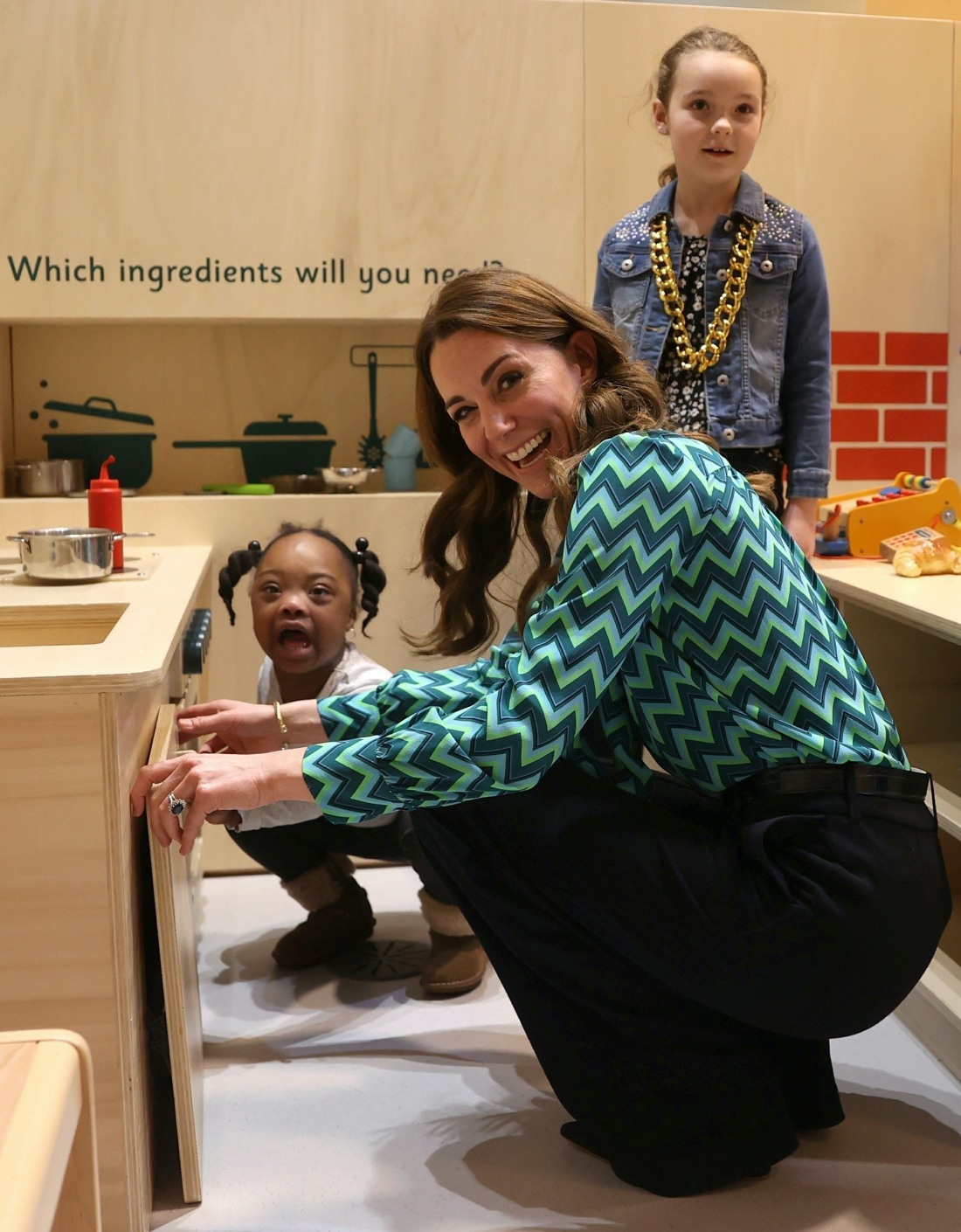 How long have we been talking about this Early Years initiative? The discussion began in earnest in autumn 2018, because that's when Camp Cambridge claimed that the Duchess of Sussex was hijacking all of the attention away from what would have been THE moment for Kate to "launch" her big, epic project. The launch never came. There was a lot of keenness and a lot of hype for the eventual launch. Kate even threw a fancy big-girl party at Buckingham Palace for the mysterious initiative back in February 2019. When the Cambridges and Sussexes separated their offices & charities last year, the newly-revamped Royal Foundation website even said that Kate would launch Early Years by the end of 2019. It didn't happen, nor did they really describe what was actually being "launched." But it's happening now, against all odds. So what is being launched and how does it involve trousers & pussybows? From the KensingtonRoyal IG:
Today The Duchess of Cambridge launches #5BigQuestions 📋 on the Under 5s, a landmark survey which gives people across the UK an opportunity to provide their view on raising the next generation. The survey is designed to bring together the thoughts of as many people across the UK as possible – recognising that everyone has a role in ensuring strong, healthy foundations for the youngest in our society that will positively affect their lifelong outcomes.

5 Big Questions on the Under 5s aims to spark the biggest ever conversation on early childhood that will ultimately help bring about positive, lasting change for generations to come.

Earlier today The Duchess kickstarted the launch of the survey during a visit to MiniBrum at @thinktankmuseum, where she was shown around the interactive, child-sized mini-city by children who helped design the space and spoke to parents and carers about the survey.

On the 5 Big Questions on the Under 5s Survey, The Duchess said: "Parents, carers and families are at the heart of caring for children in the formative years, so that is why I want to listen to them. As a parent I know how much we cherish the future health and happiness of our children. I want to hear the key issues affecting our families and communities so I can focus my work on where it is needed most. My ambition is to provide a lasting change for generations to come."
[From KensingtonRoyal Instagram]
From what I understand, the 5 Big Questions is just the first phase of Early Years, and the results "will be revealed in March and will determine the Duchess's next steps," according to the Daily Mirror. The Mirror also emphasized that THIS is what she's been doing for "eight years," which… she spent eight years coming up with a five-question quiz, and when she sees the results, only then will she know how to proceed? As for the questionnaire, it's very… uh, simple. From the BBC:
1. What do you believe is most important for children growing up in the UK today to live a happy adult life? Rank from most important to least important:
Good physical and mental health
Good friendships and relationships
Access to opportunities
Access to a good education

2. Which of these statements is closest to your opinion?
It is primarily the responsibility of parents to give children aged 0-5 the best chance of health and happiness
It is primarily the responsibility of others in society to give children aged 0-5 the best chance of health and happiness
It is the shared responsibility of parents and others in society to give children aged 0-5 the best chance of health and happiness
Don't know

3. How much do you agree or disagree with this statement? The mental health and wellbeing of parents and carers has a great impact on the development of their child(ren)
Strongly agree
Tend to agree
Neither agree nor disagree
Tend to disagree
Strongly disagree

4. Which of the following is closest to your opinion of what influences how children develop from the start of pregnancy to age five?
Mostly the traits a child is born with (i.e. nature)
Mostly the experiences of a child in the early years (i.e. nurture)
Both nature and nurture equally
Don't know

5. Which period of a child and young person's life do you think is the most important for health and happiness in adulthood?
Start of pregnancy to five years
5-11 years (primary school)
11-16 years (secondary school)
16-18 years (further education)
18-24 years (young adulthood)
Don't know
All equally important
I… don't understand why Kate is crowdsourcing this information and will only know how to proceed once the results are in? I mean, she's supposedly been meeting with child-development experts for the better part of two years. And this is what they came up with? I have a questionnaire of my own for Kate.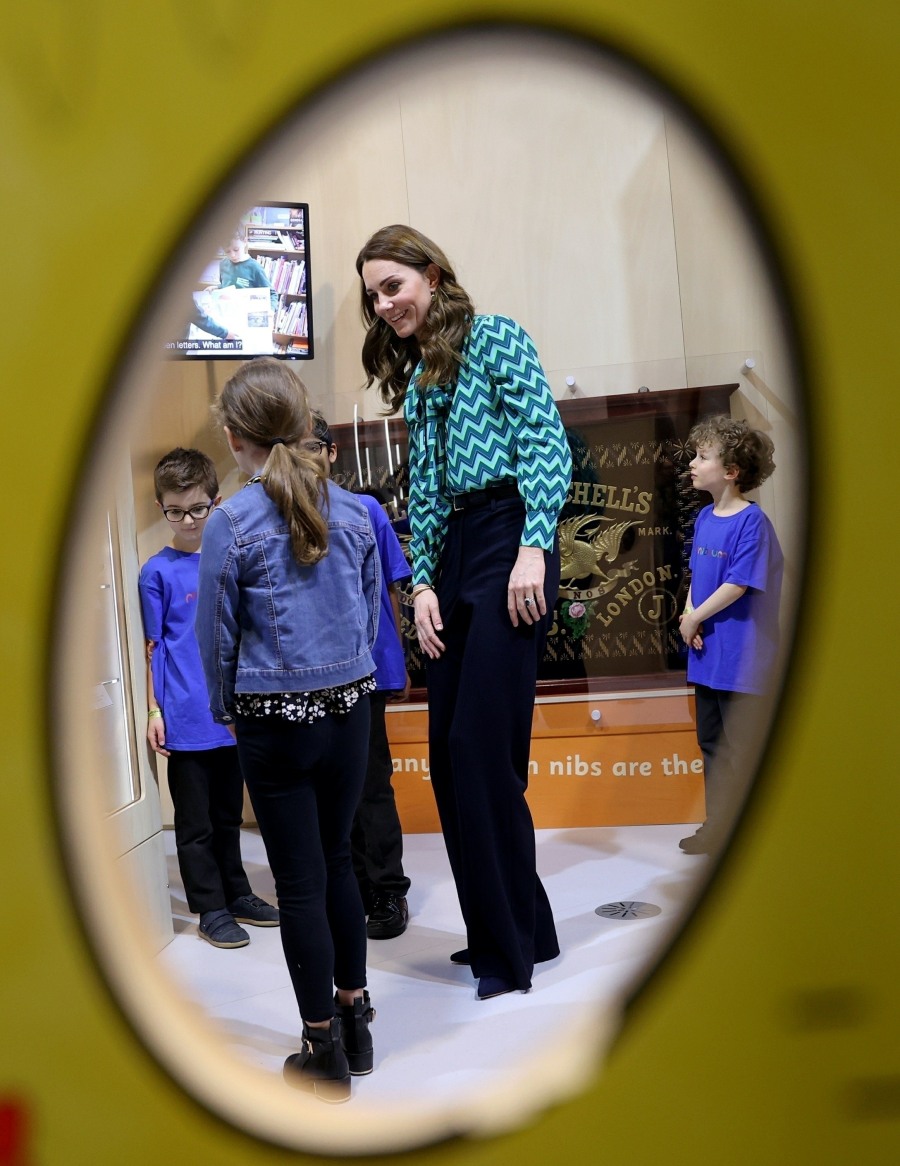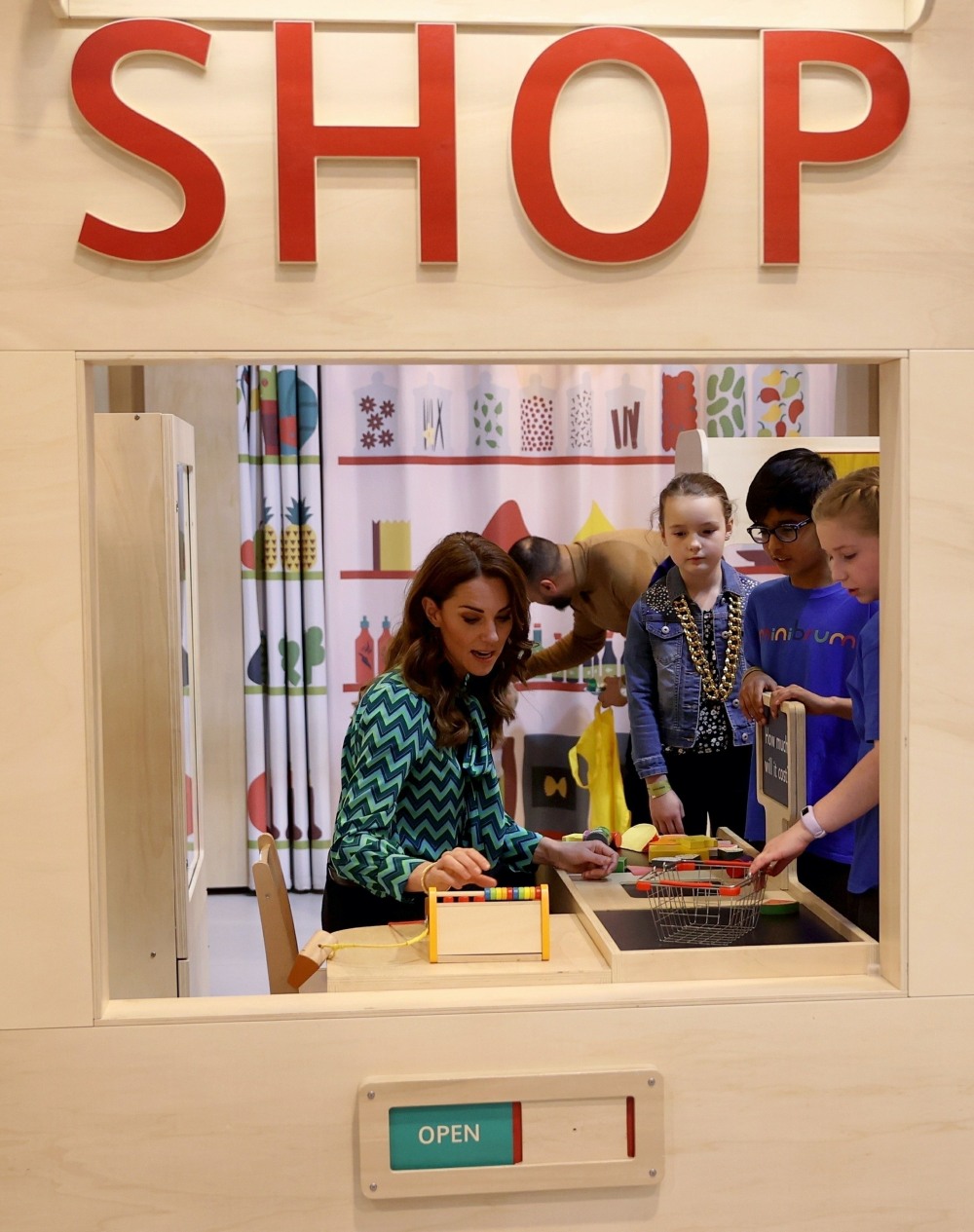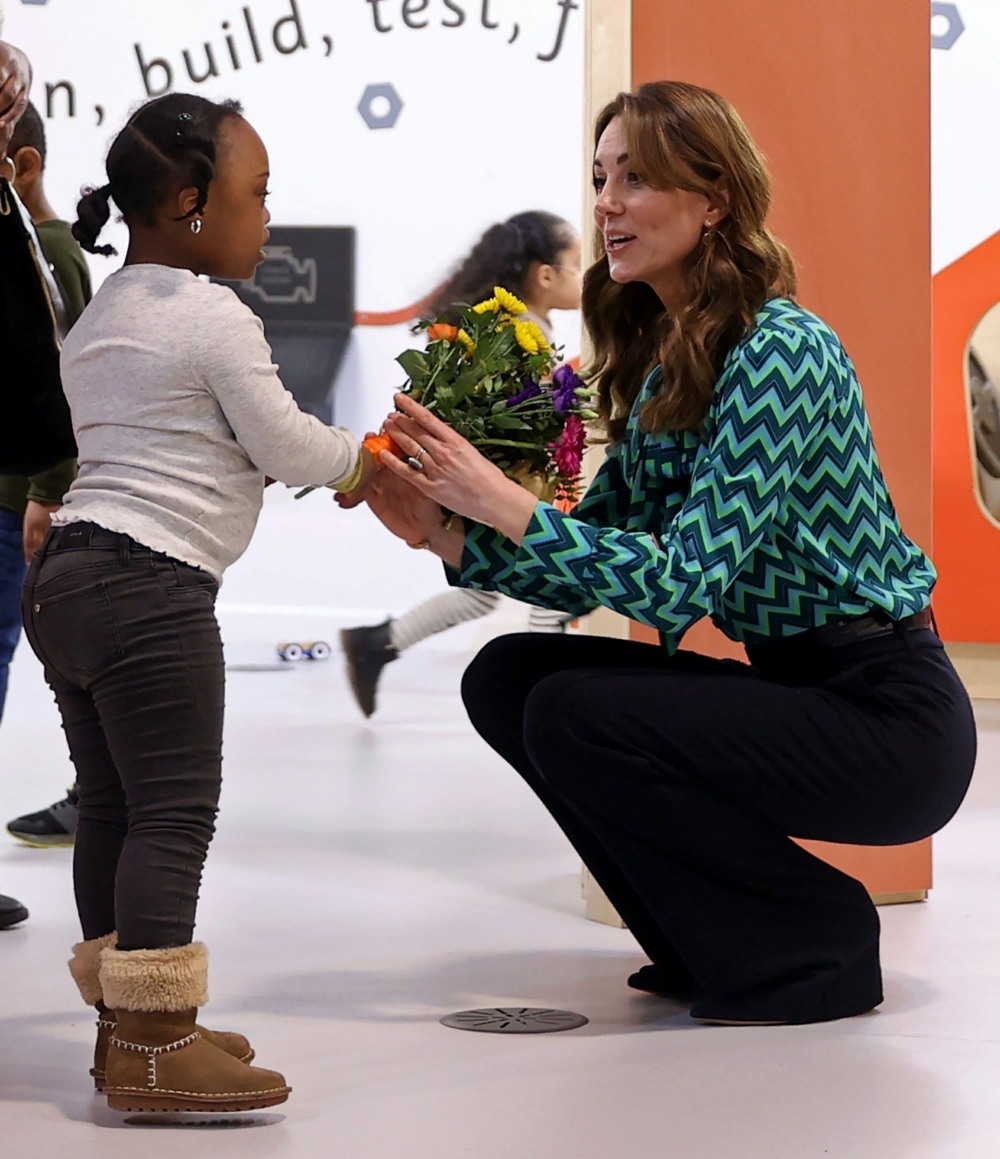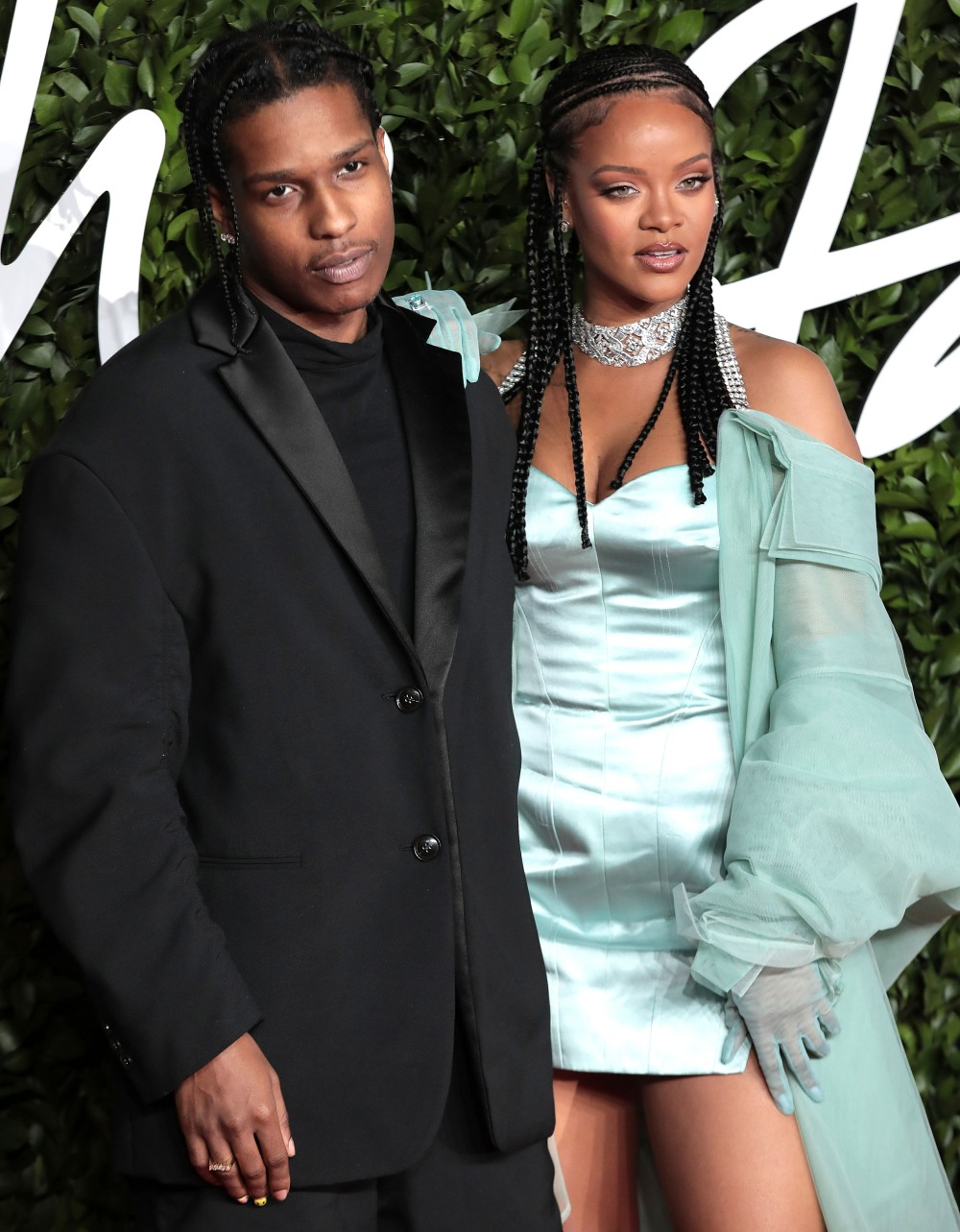 Here are some photos of Rihanna and A$AP Rocky at the Fashion Awards in London last month. Knowing what we know now about Rihanna's split with Hassan Jameel, I'm looking at these photos differently. Is it possible that Rihanna and Hassan had recently broken up in late November or early December, and Rih posed with Rocky as a f–k you to Hassan, or to make him jealous? And don't even start – Rihanna would TOTALLY do that. I love her, but she's petty and she would totally do sexy poses with a dude-friend to make an ex jealous. According to TMZ, Rihanna did hang out with Rocky just a few days ago, right as her split with Hassan was being reported:
Rihanna is all smiles after news broke of her breakup with her billionaire businessman BF — putting on a happy face alongside A$AP Rocky, who's been a loyal companion these days. RiRi and Rocky were hanging out backstage Friday during the 2020 Yams Day benefit concert in Brooklyn, where the A$AP Mob performed for the fifth annual charity event … which kicks cash to the Always Strive and Prosper Foundation to help fight substance abuse.

The two superstars seemed pretty chummy, laughing it up and looking super caj with a backdrop of artwork behind 'em. At first glance, you'd think there's nothing to this. However, there's been some speculation recently that something more could be afoot here. Fact is, Rihanna's been around A$AP quite a bit over the past few months or so — which seems to have gone somewhat under the radar. She went to Sweden last month to check out his comeback show — granted, she wasn't seen in his company. And you can't ignore Rihanna chillin' with A$AP and the Mob back in October, where it looks like she was partaking in a rap battle, with Rocky right by here side. He even brings her in a for a quick side hug at one point, and she looks tight with him and the crew.
Which would be interesting all on its own, but apparently Rihanna was ALSO seen hanging out close to Drake at the same Yams Day 2020 concert:
Rihanna and Drake were spotted in close proximity to each other at Yams Day 2020 — a concert honoring the late A$AP Mob member A$AP Yams — on Friday. Fans captured a video that shows the exes standing near each other in the crowd as they took in one of the performances. It's unclear whether the pair arrived together or spoke at the event, but it's likely they crossed paths because they were only a few feet away from each other. Reps for Drake and Rihanna did not immediately return our requests for comment.
I'm including the short video below – they aren't really interacting, but they're standing close enough to each other where I would assume that spoke and stuff. So, what do you think? Is Rihanna spending time with Rocky, Drake, both or none of the above? My guess is that she and Rocky would have more to say to each other, but Rihanna has also been known to backslide. Some of Rihanna's fans are worried about Drake. Like, they're worried that if she gives Drake another chance, it will be even messier than it was the last time (which was an epic mess).
Rihanna & Drake together at #YAMSDAY in NY. pic.twitter.com/NrYEKBbTKr

— Pop Crave (@PopCrave) January 20, 2020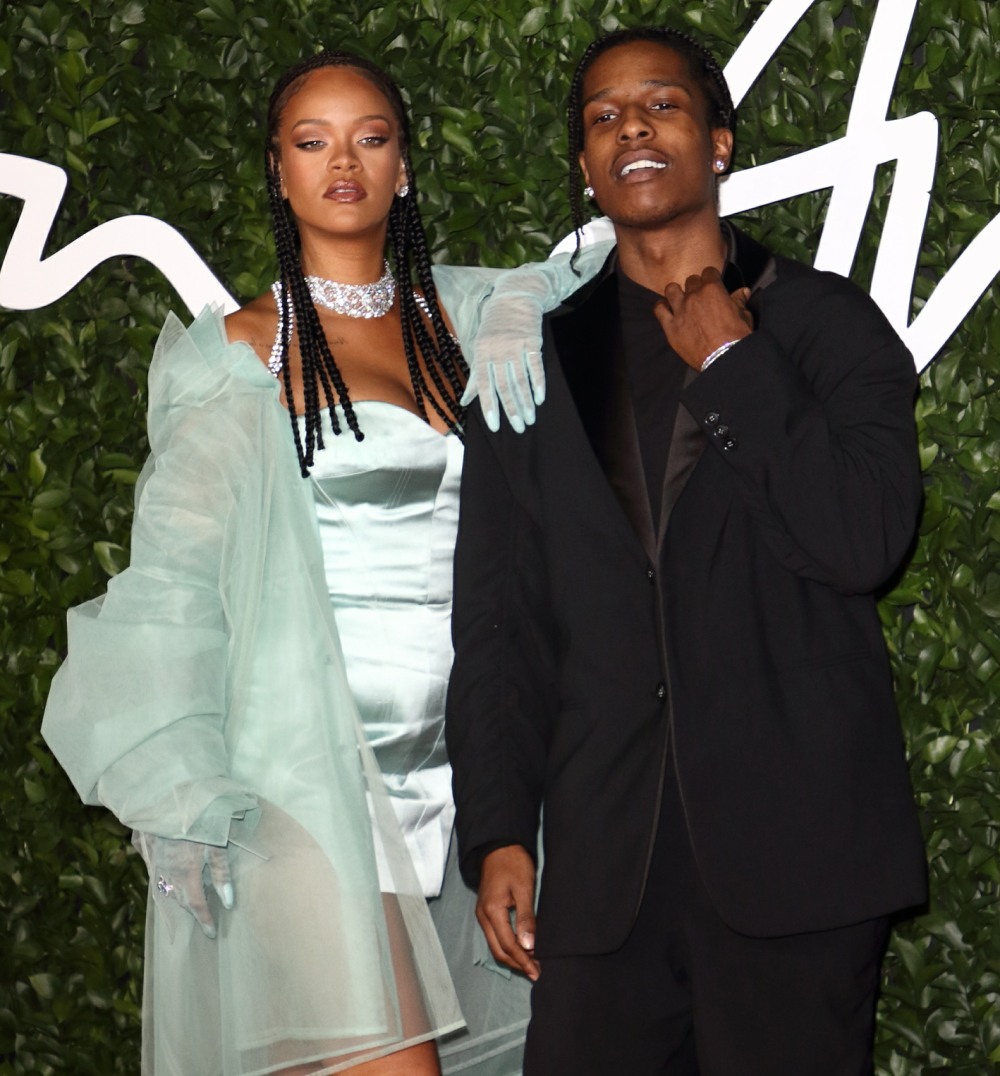 Are you shocked by the fact that Brad Pitt and Jennifer Aniston's blatant stunt queenery was not rewarded with breathless Us Weekly and People covers? I am shocked. I thought Us Weekly would have absolute put Brad & Jen on the cover, but they went with the Sussexes. People Mag only put a little sub-cover blurb, and People is running this story, below, as an exclusive:
Brad Pitt and Jennifer Aniston's sweet reunion at Sunday's Screen Actors Guild Awards showed the pair's regard for each other. The two exes greeted each other warmly backstage at the awards show after each had won a SAG Award in their respective category — Pitt, 56, for Once Upon a Time… in Hollywood and Aniston, 50, for her Apple TV+ series The Morning Show.

"Jen was happy for Brad," a source tells PEOPLE in this week's issue. "They congratulated each other and that was it."

The insider says, "It was an emotional night," and adds that Aniston "is not dating Brad."

"They are friends and happy for each other. They want nothing but happiness for each other," says the source. "She is happy to have Brad back in her life as a friend, but that's it."
Well, that's something. It sounded almost… terse? Are sources close to Aniston (cough) kind of terse about how her big SAG Award win turned in Brad & Jen: Redux For An Oscar Campaign? Nothing is more convincing than a flat "Jennifer IS NOT DATING BRAD." I actually believe she's not and I actually believe that she's over his bulls-t, but still…she and Brad have both been happy enough to milk this reunion.
Also: Brad mentioned his "lovely kids" in an interview with People. For those of you keeping track of how many times he mentions them.
Photos courtesy of Getty.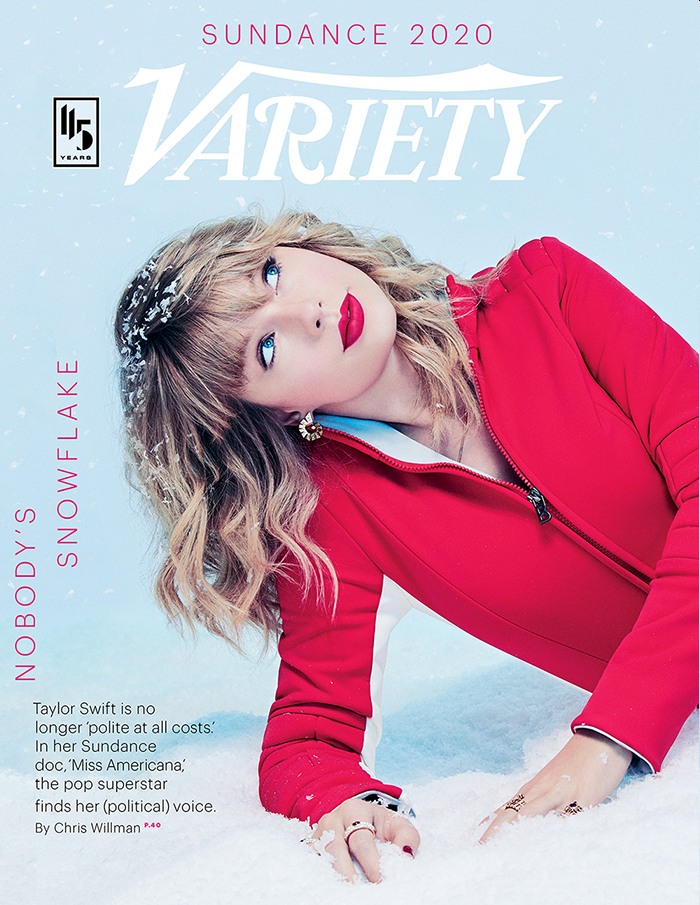 Lord help us all. Taylor Swift covers the latest issue of Variety to promote her Netflix documentary Taylor Swift: Miss Americana. I didn't know what to expect with this doc, but luckily Variety spells it out in exhaustive detail. The doc won't be about the Scooter Braun stuff, although there's some of that. It's mostly about Taylor's move to becoming Political Tay and LGBTQ Ally Tay. Of course, the doc also has a section about Kanye West and Tay's still-convoluted feelings about all of that. Again, I'm not saying that Kanye is a good guy and Taylor is a snake. That's not it. I just can't even believe that she's STILL harping on and on about that. You can read the full Variety piece here. Some highlights:
On her work on Cats: "I'm happy to be here, happy to be nominated, and I had a really great time working on that weird-ass movie. I'm not gonna retroactively decide that it wasn't the best experience. I never would have met Andrew Lloyd Webber or gotten to see how he works, and now he's my buddy. I got to work with the sickest dancers and performers. No complaints."

On the Dixie Chicks getting cancelled: "I saw how one comment ended such a powerful reign, and it terrified me. These days, with social media, people can be so mad about something one day and then forget what they were mad about a couple weeks later. That's fake outrage. But what happened to the Dixie Chicks was real outrage. I registered it — that you're always one comment away from being done being able to make music."

Why she came out against Marsha Blackburn: "I can't see another commercial [with] her disguising these policies behind the words 'Tennessee Christian values.' I live in Tennessee. I am Christian. That's not what we stand for." Pushing back tears, she laments not having come out against Trump two years earlier, "but I can't change that. … I need to be on the right side of history. … Dad, I need you to forgive me for doing it, because I'm doing it."

Her LGBTQ allyship: "To celebrate but not advocate felt wrong for me. Using my voice to try to advocate was the only choice to make. Because I've talked about equality and sung about it in songs like 'Welcome to New York,' but we are at a point where human rights are being violated. When you're saying that certain people can be kicked out of a restaurant because of who they love or how they identify, and these are actual policies that certain politicians vocally stand behind, and they disguise them as family values, that is sinister. So, so dark."

Her recent speeches criticizing Scooter Braun & the music industry: "Well, I do sleep well at night knowing that I'm right, and knowing that in 10 years it will have been a good thing that I spoke about artists' rights to their art, and that we bring up conversations like: Should record deals maybe be for a shorter term, or how are we really helping artists if we're not giving them the first right of refusal to purchase their work if they want to?"
Regarding that last quote… those are great issues and if I honestly thought she was beefing with Scooter Braun as part of a larger effort to Trojan-horse those issues into a larger music-industry conversation, I would applaud the hell out of her. But… nothing she's done thus far leads me to believe that she is trying to speak to the issues of shorter recording contracts and more rights for artists. She's really just mad that contractually, she got screwed over. Which is fine – she did get screwed over and she has every right to be mad. But be honest about it.
"Pushing back tears, she laments not having come out against Trump two years earlier, 'but I can't change that. … I need to be on the right side of history…'" I mean… she didn't come out in 2016 because she didn't want the personal/professional hit so soon after The Receipts, Taymerica and Tiddlebanging. Be honest about that too.
Update: This Variety cover story was super-long and there were a lot of interesting, gossip-worthy moments and I obviously culled a lot from the piece for these highlights. Taylor did talk about how her mom has a brain tumor and said she's really been struggling with her mom's illness for a while.
Cover and photos courtesy of Variety.
Kaiser's RSS Feed