Kaiser
This user hasn't shared any profile information
Home page: http://www.celebitchy.com
Posts by Kaiser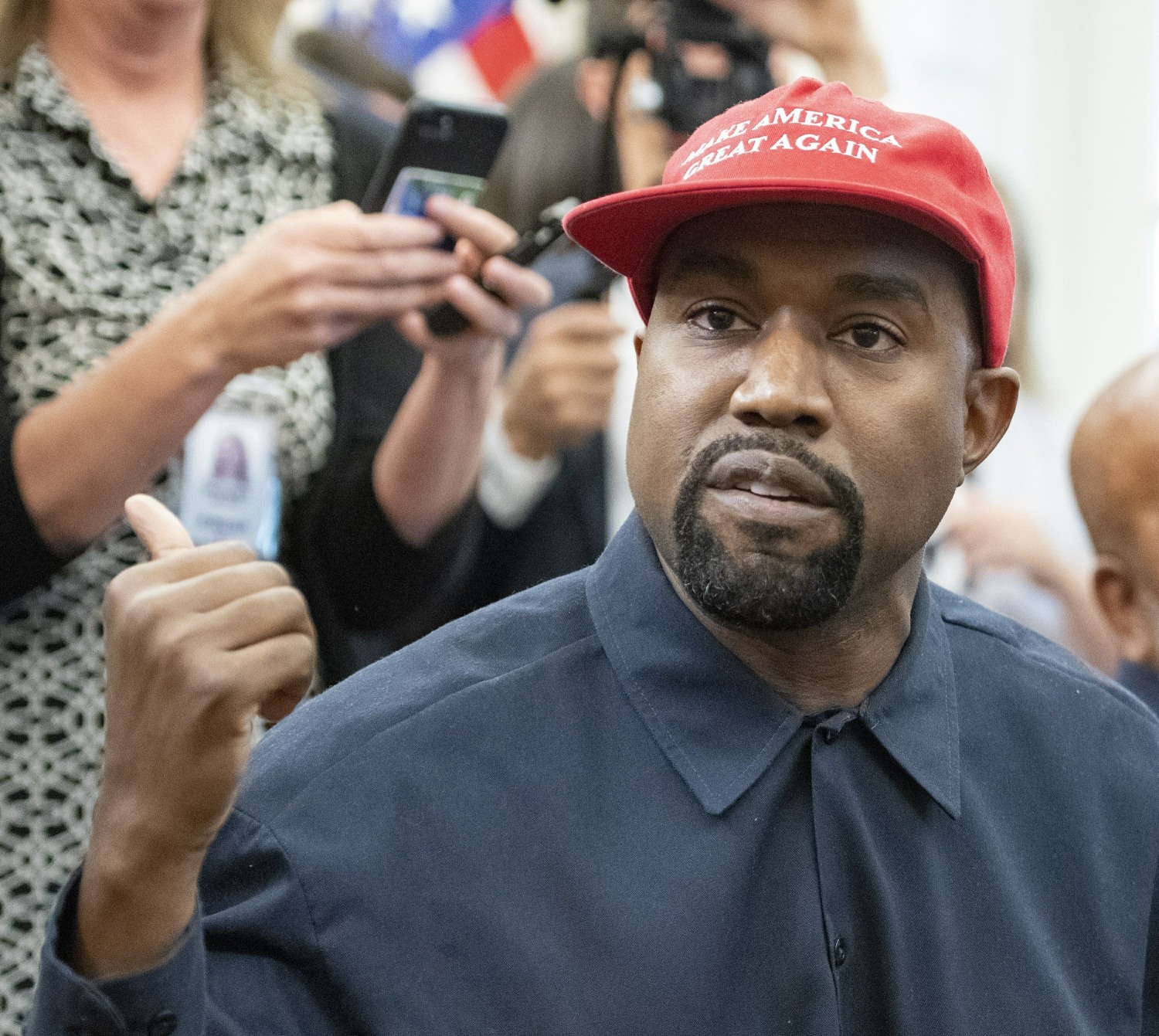 A week ago, a security guard at Manny's Blue Room – a suburban Chicago bar – stopped an active shooter. A guy was trying to shoot up the bar, and security guard Jemel Roberson stopped the shooter, disarmed him and had him pinned to the floor while they waited for the cops to arrive. When the cops arrived, they shot and killed Jemel. Jemel Roberson was 26 years old and working extra security guard shifts so he could buy extra presents for his girlfriend and their 9-month-old son. It's yet another devastating tragedy about white police officers killing black men over nothing. Jemel was, as his lawyer said, literally the "good guy with a gun" that conservatives and gun-rights people always say we need more of. And he was shot dead because that's what happens when you give white people badges and guns.
Kanye West decided to donate to the GoFundMe page set up by Roberson's family. Kanye made a very large donation:
Kanye West has donated $150,000 to the family of Jemel Roberson, who was the black security guard tragically killed by police after he subdued a shooting suspect. West, 41, made the outstanding donation on the GoFundMe page the 26-year-old's family created following his murder on Nov. 11. A fan account took a photo of West's 10 donations of $15,000 and shared the screenshot on Instagram Friday.

Roberson, who was the father of a 9-month-old son, was in uniform and wearing a hat, emblazoned with the word "security," while holding down the alleged assailant early Sunday at Manny's Blue Room Lounge in Robbins, outside of Chicago, Illinois. Roberson also was holding his licensed firearm at the time, WGN-TV reported.

When officers from the neighboring suburb of Midlothian responded to the shooting, they encountered Roberson holding "somebody on the ground with his knee in his back, with his gun in his back," witness Adam Harris told the TV station.

"Everybody was screaming out, 'Security!' " Harris told WGN. "He was a security guard. And [police] saw a black man with a gun, and basically killed him."
You can donate to the GoFundMe account here. I think it's nice that Kanye donated, and I'm not going to shade him for being moved to donate to this family, especially given his Chicago roots. What I will shade him for? Literally everything he's said about race and politics over the past three years. If Kanye doesn't see how the murder of Jemel Roberson happened because of structural racism and structural white supremacy – both of which are personified in Donald Trump – then there's nothing that can help him.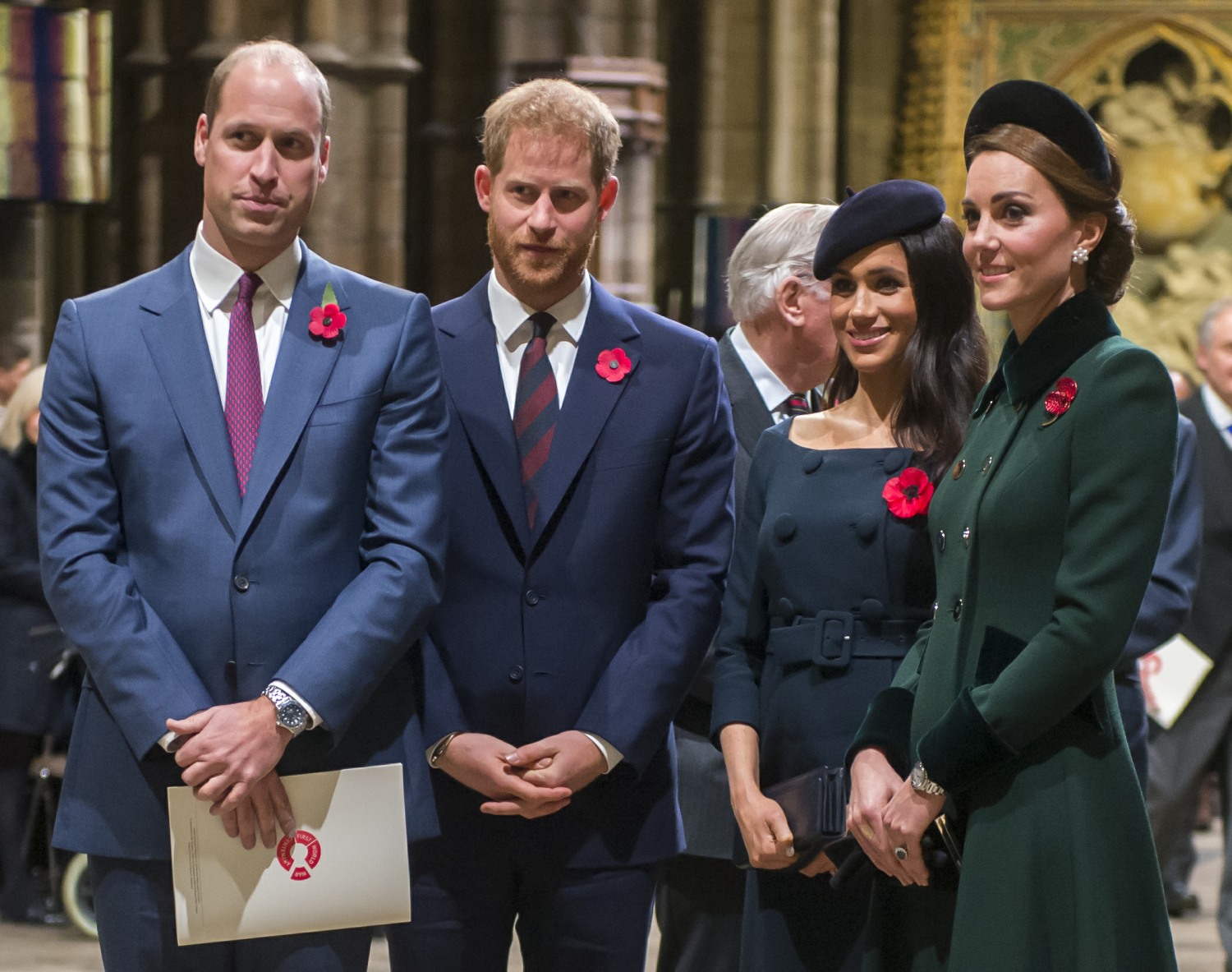 There were absolutely zero arrival photos, but it seems that the Cambridges and Sussexes were out together at the same event on Thursday night. They attended the Royal Foundation Dinner at Victoria House, and by that I believe it was the annual "holiday" dinner/party for the Cambridges and the Sussexes' royal foundation, their umbrella foundation which supposedly filters money to other charities. Just know that if you're donating to Will, Kate, Harry and Meghan's foundation, they're going to spend thousands of dollars throwing dinners and parties for their staffers. That's why there weren't any arrival photos – when they're using donor money on their own foundation parties, it's best not to advertise it. Meghan apparently wore a strapless Roland Mouret number in black (you can see it below). Kate wore a sleeveless Preen gown.
We have a very quick post up on last night's Royal Foundation dinner: "Meghan in Roland Mouret for Royal Foundation Dinner: https://t.co/aG74aLCqcs With thanks to @samsfashionfind for the dress ID & @BettyBader1 for the photos tip. pic.twitter.com/vP7Vo2K7rA

— What Meghan Wore (@whatmegwore) November 16, 2018
Meanwhile, there's some news about the Sussex Habitat in the Daily Mail's Eden Confidential gossip column. I've been wondering about this for some time, and I still don't know why the Queen hasn't "given" Harry and Meghan a larger apartment in one of the many palaces in London. Right now, their London home is the small, two-bedroom Nottingham Cottage on the grounds of Kensington Palace. Their country home is a rental, and not part of any royal estate. So why hasn't the Queen given them a property to renovate, so it can be done in time for the birth of the the Royal Polo Baby? Well…
With a baby on the way, the Duke and Duchess of Sussex are keen to move up the property ladder from the two-bedroom Nottingham Cottage at Kensington Palace. Royal insiders had widely expected the Queen's cousin, the Duke of Gloucester, 74, and his Danish-born wife, Birgitte, 72, to move out of their lavish 21-room Apartment 1 to make way for Prince Harry and Meghan. But I hear there is a spanner in the works: Birgitte wants to stay put in the apartment, which is right next door to Prince William and Kate's huge home.

'Birgitte doesn't want to leave,' one of her friends tells me. 'And why should she? She and her husband are still full-time working members of The Firm and they were given their apartment by Her Majesty.'

A Kensington Palace spokesman insists it's 'not true' that Harry and, in particular, Meghan covet the Gloucesters' spacious home. Intriguingly, a royal source tells me that Harry and the American former actress may leave the confines of Kensington Palace altogether.

'Harry and Meghan want to move, and need more space, but they don't want to live next door to William and Catherine,' says the source. 'They will soon have separate offices and separate lives, so it would make sense for them to live further afield. There is no reason why their London home has to be at Kensington Palace. There are plenty of other options, including using their own money to buy their own place.'

'Catherine and Meghan live very different lives,' adds the source. 'And that is likely to become more marked over time.'
Ah, yes, the Gloucesters, known for all of their full-time royal duties and always raising awareness for… things. I honestly couldn't pick the Gloucesters out of a line-up and I have no idea what they do, but I'll take them at their word that they work very hard on behalf of the Queen. Here's something I wonder: Prince Charles basically has control of Clarence House AND St. James' Palace now, and does he need ALL that space? He uses Clarence House as his home and SJP as his office space. I remember, years and years ago, hearing that Harry used to have a smallish apartment in SJP. I wonder if there's room to carve out a larger apartment in SJP, that way the Sussexes and the Cambridges won't be in each other's hair constantly? And truly, why hasn't the Queen already figured out where to put the Sussexes?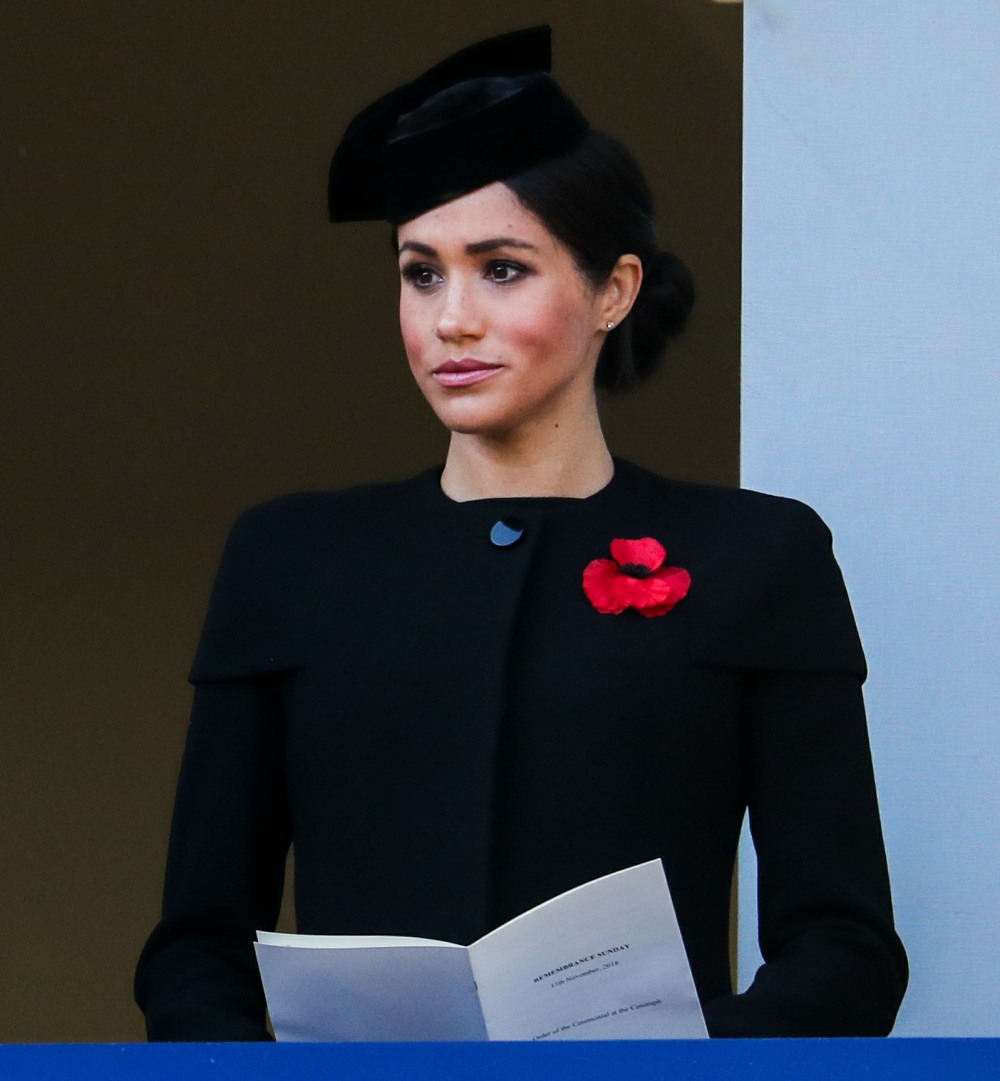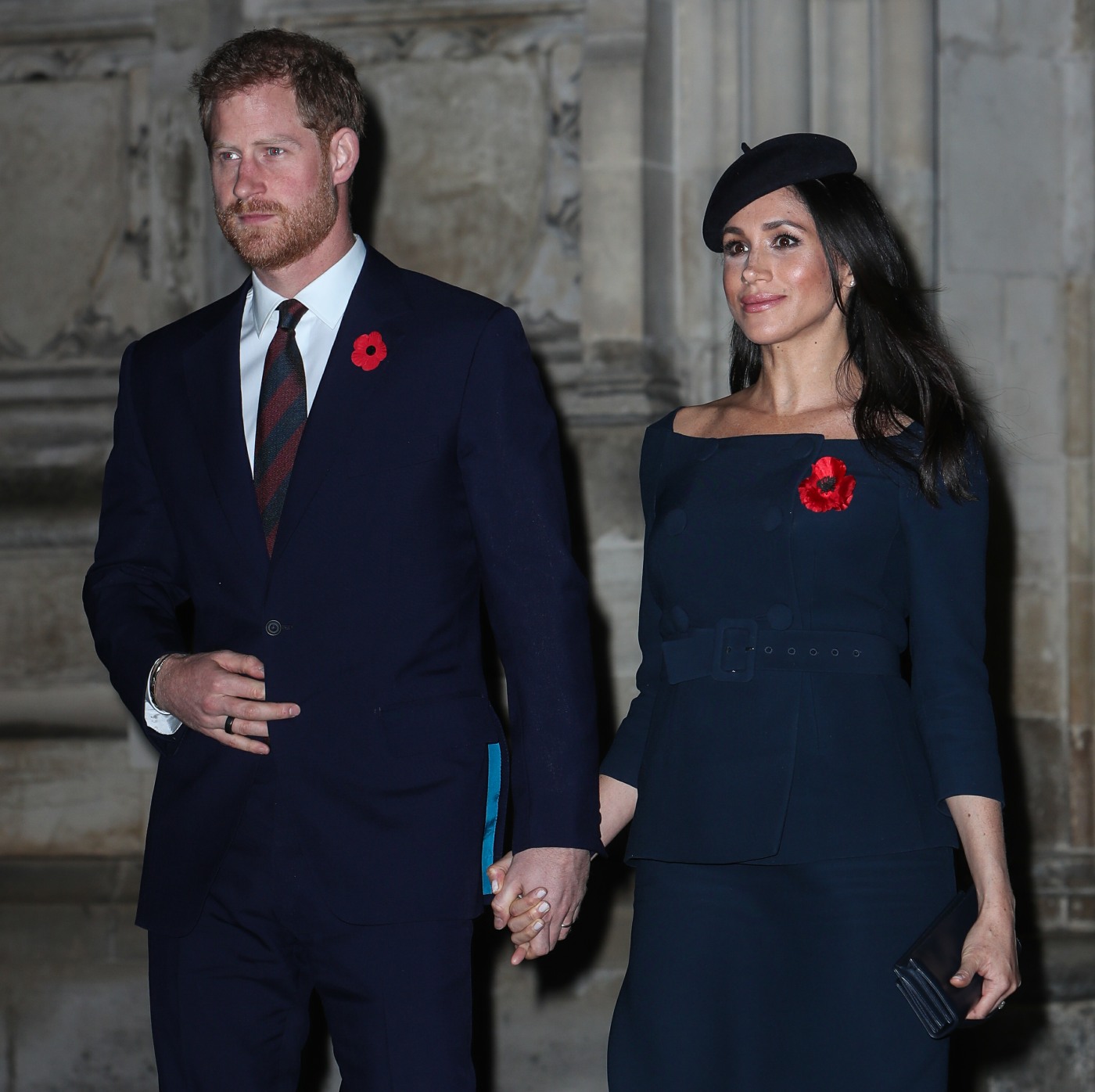 I actually like Mandy Moore a lot, even though I barely pay attention to her. Out of all the bubble-gum pop stars to break out in the late 90s and early 00s in the wake of Britney Spears, I never really thought Mandy Moore would still be around, and that she would be a for-real actress. It's strange to think of her journey. Anyway, all of that to say, I forgot she even had a boyfriend/fiance, but she did. She married Taylor Goldsmith in a quiet backyard ceremony Sunday evening at her home – you can see an Architectural Digest video of her house here. It sounds really low-key and nice:
Mandy Moore is officially a bride! E! News can confirm that the This Is Us star married Dawes musician Taylor Goldsmith in front of family and close friends Sunday afternoon in Los Angeles. A source told E! News that the ceremony was "an intimate backyard wedding at Mandy's home that started just after sundown on Sunday evening."

The private wedding ceremony comes after Mandy hinted to E! News that her ceremony wouldn't be an over-the-top affair. It seemed like a very convivial gathering. The source added, "There was a small group of family and friends that looked to be about 50 people."

According to the insider, the look of the wedding was "very boho," which included "rugs on the floor surrounding the altar. The flower arrangements were beautiful with lots of large feathers." After the nuptials, guests then traveled to The Fig House, which is a private event space in the Highland Park neighborhood of Los Angeles. Some attendees include Minka Kelly, Wilmer Valderrama, Milo Ventimiglia, Chrissy Metz and Sterling K. Brown.

According to another insider, there was a plethora of culinary options at the reception. The source said there was no formal dinner, but there were a "number of food stations around the venue, including meat, chicken, vegetarian, raw food, flat bread, cheese and charcuterie and more." The catering was all provided by Room Forty. Like many weddings, guests could also enjoy lots of drinks provided by Pharmacy, which involved "a whiskey station and lots of wine."

So what about the cake? Well, Mandy and Taylor went with something a bit more "non-traditional." The insider said, "They'll have 12 different kinds of cake for people to try."
I knew I liked Mandy for a reason. She didn't force her wedding guests to eat one particular way, and she gave them lots of cake options. Well done, Mandy. That, to me, says a lot about her and her vibe, plus it was her second marriage. She probably figured out a lot about what she wanted and didn't want, and so for this wedding, she just went low-key and tried to ensure that everyone would have some good food and good drinks. Her new husband is cute too – not in a crazy-hot heartthrob way, but he looks like a sweetheart. I hope they're very happy together.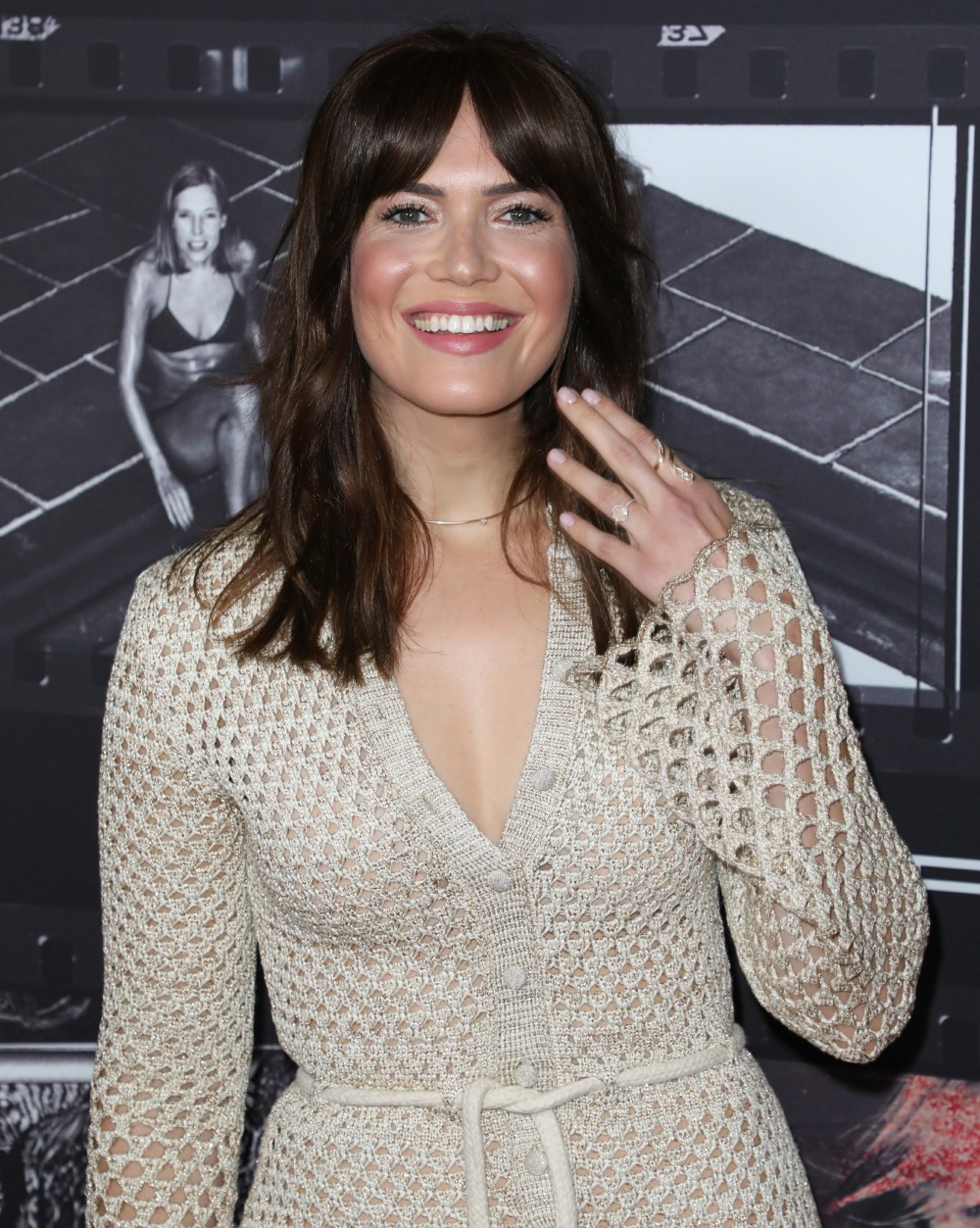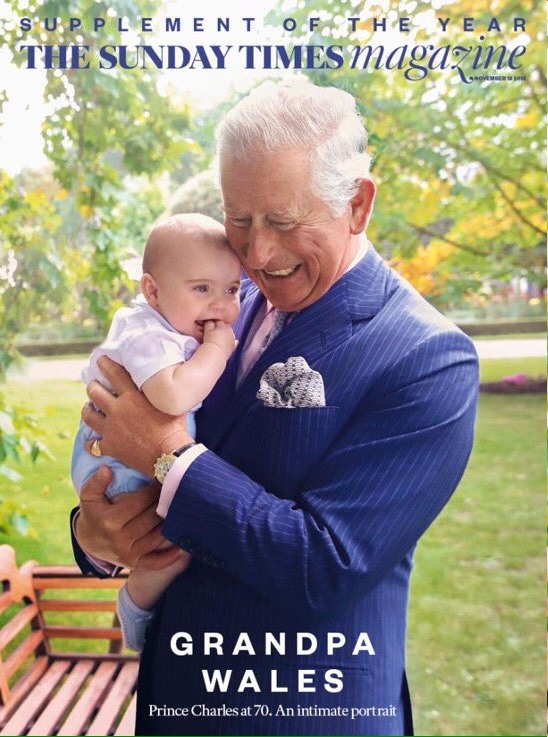 Prince Charles organized the "birthday photo shoot" with Getty photographer Chris Jackson. Jackson photographed Charles with his sons, his sons' wives and Charles' three grandchildren at Clarence House in London. Two of those photos – the group photos – were released on the eve of Charles' 70th birthday, and those pics were completely lovely, especially seeing Charles interact with Prince George, and seeing "the Wales line" of succession. Well, Chris Jackson obviously took more photos then just those two, and they're slowly being released. This was the cover for the Sunday Times Magazine (Charles with Prince Lou), and there a few other "new" photos in that magazine.
Us Weekly had some new details about the photoshoot at Clarence House. Apparently, it went down mid-September, weeks before the Duke and Duchess of Sussex announced her pregnancy. She was probably around two months pregnant at the time (maybe nine or 10 weeks, by my math) and according to Us Weekly, no one knew about her pregnancy during the shoot (except Meg and Harry, presumably). Us Weekly also said that Nanny Maria was on hand, off camera, to keep the kids amused and get them to smile and pose for photos. The photo session with all three kids only lasted 15 minutes and "everyone had to work fast." And apparently the Cambridge kids are getting progressively more chill with each new birth – George was a handful as a baby, Charlotte less so, and now Prince Lou is being described as "so well behaved. … He is the most adorable, placid little boy you will ever meet!"
Us Weekly's sources also claim that Charles initially requested that he would like to take portraits with just his grandchildren, but that William and Kate turned him down and said that if he wanted photos with the kids, they had to be in the photos too. Which is very interesting.
New pictures have a been released taken by Chris Jackson pic.twitter.com/g2Pph7Q7AU

— FUTURIST2020 (@futurist2050) November 18, 2018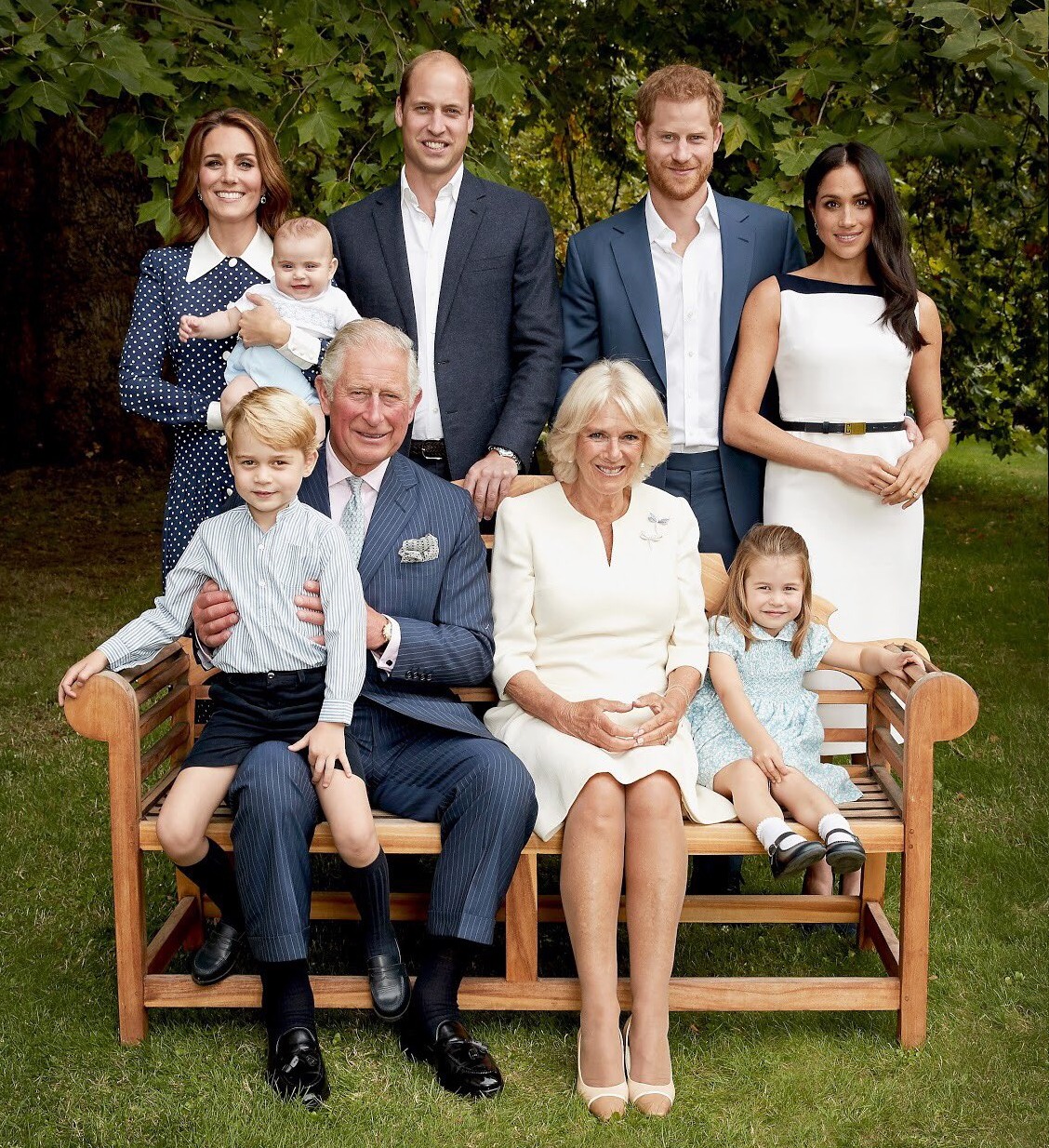 Joe Biden is probably going to run for president in 2020. He's made moves for months, and he's left himself open to it in interviews. So it makes sense that this is a "sign" that he's getting serious about running: Joe Biden has adopted a shelter puppy. Joe and his wife Dr. Jill Biden apparently fostered and then adopted a German Shepherd from the Delaware Humane Society, and the DHS posted photos of their new addition. They named him Major. Major Biden!! I was hoping for something impossibly Irish, like Seamus Biden or Malarkey Biden.
Meet the newest member of the Biden family! Joe and Jill Biden adopted a German Shepherd named Major from the Delaware Humane Association on Saturday. The organization shared photos of the former vice president, 75, and his new four-legged family member on Facebook, including a photo of the pair spending time with one another at a local shelter.

"We are so happy to welcome Major to the Biden family, and we are grateful to the Delaware Humane Association for their work in finding forever homes for Major and countless other animals," the Bidens said in a statement obtained by CNN. Major, who joins Biden's other German shepherd named Champ, "is from the litter of German shepherd pups that were surrendered and not doing well at all," according to the Delaware Humane Association. "Once we posted about them for your help, Joe Biden caught wind of them and reached out immediately. The rest is history!"

The Delaware Humane Association also shared that the Bidens had been fostering Major.

"Today is Major's lucky day! Not only did Major find his forever home, but he got adopted by Vice President Joe Biden & Dr. Jill Biden!" the organization happily announced.
I forgot about Champ Biden, who is around 10 or 11 years old. Now I feel sorry for Champ a little bit – he's getting older, and his mom and dad wanted a fresh new puppy for the campaign trail. Enter Major, who is going to be used as a cynical prop for two years!! No, I jest. I bet Major will enjoy sitting with Joe and Jill as they watch football games and give him good-boy scritches.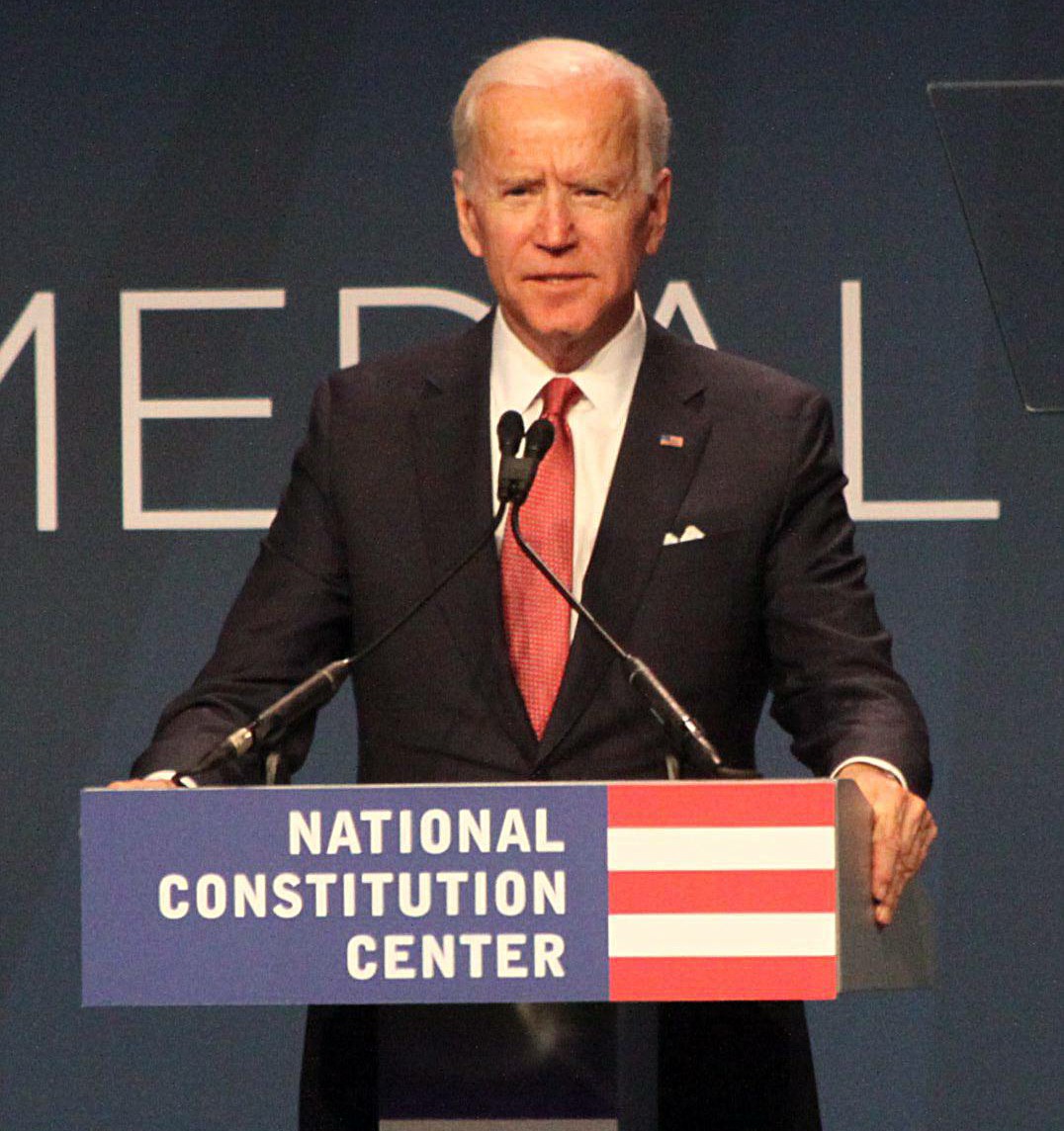 Photos courtesy of Delware Human Society, Avalon Red.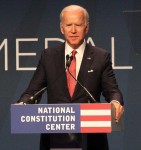 Kaiser's RSS Feed