Corey
This user hasn't shared any profile information
Home page: http://www.celebitchy.com
Posts by Corey
It's been a while since we've heard from Amy Schumer. I assumed she was either licking her wounds after her movie I Feel Pretty sputtered out at the box office or was just still in the honeymoon phase of her recent marriage to chef Chris Fischer. It seems some medical setbacks have kept her out of the spotlight, but she's definitely on the road to recovery.
The 37-year-old actress and comedienne shared in an Instagram post on Sunday revealing that she's been dealing with some painful back and hip problems. In the post, she stated, "About 7 months ago I was in excruciating back and hip pain. From old volleyball and surfing injuries I have a herniated disc, a bulging disc and a labral tear in my hip." Ouch.
Amy initially treated her pain via an epidural and then worked with two trainers to regain her strength. She doesn't talk about it much, but Amy is no stranger to the gym. One of her trainers, Haley Pasternak, told People Magazine last year that Amy is a natural athlete, "She played sports at a high-level through high school and college, and was an aerobics instructor. So she's very coordinated, and easy to push in the gym."
In her recent IG post, Amy credits another trainer, Tim DiFrancesco, and her boxing trainer, Steven Frank, for getting her on the road to recovery. She said, "These great people nursed me back to health and made me stronger than ever." She ended her post by encouraging anyone in pain to "do the work to feel better" and added, "I know I'm lucky I have the time and money to heal. Everyone should be entitled to great care. Everyone. Period."
As much as I am ambivalent about Amy now (I loved her back when she was on Last Comic Standing, but she lost me with Snatched), I'm sorry she was in such pain. After abusing my joints for years, running half marathons when I had no business to be doing so, I can totally sympathize with her plight. I also agree that affordable health care should be available for everyone. Period.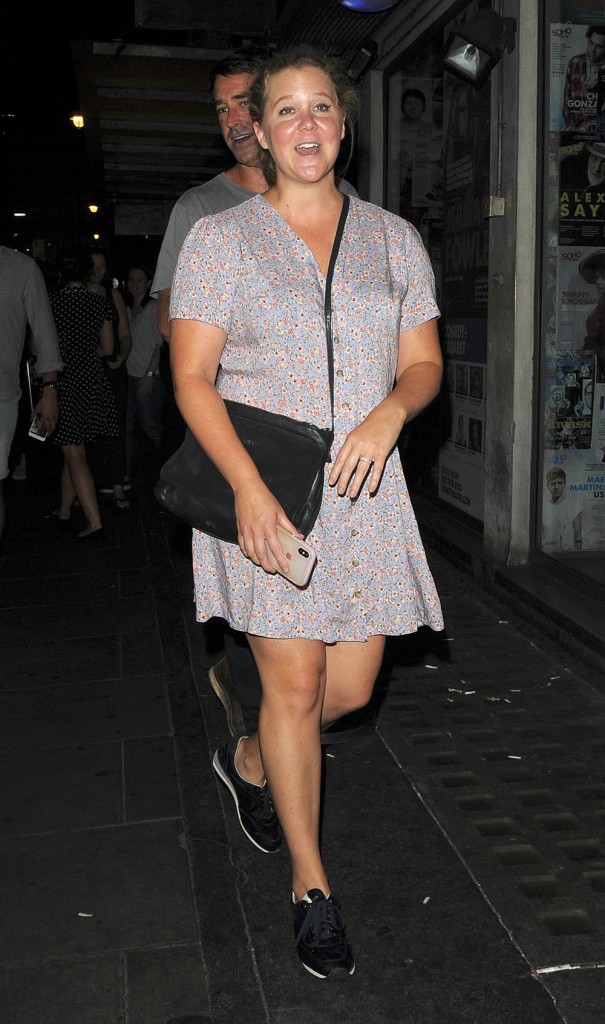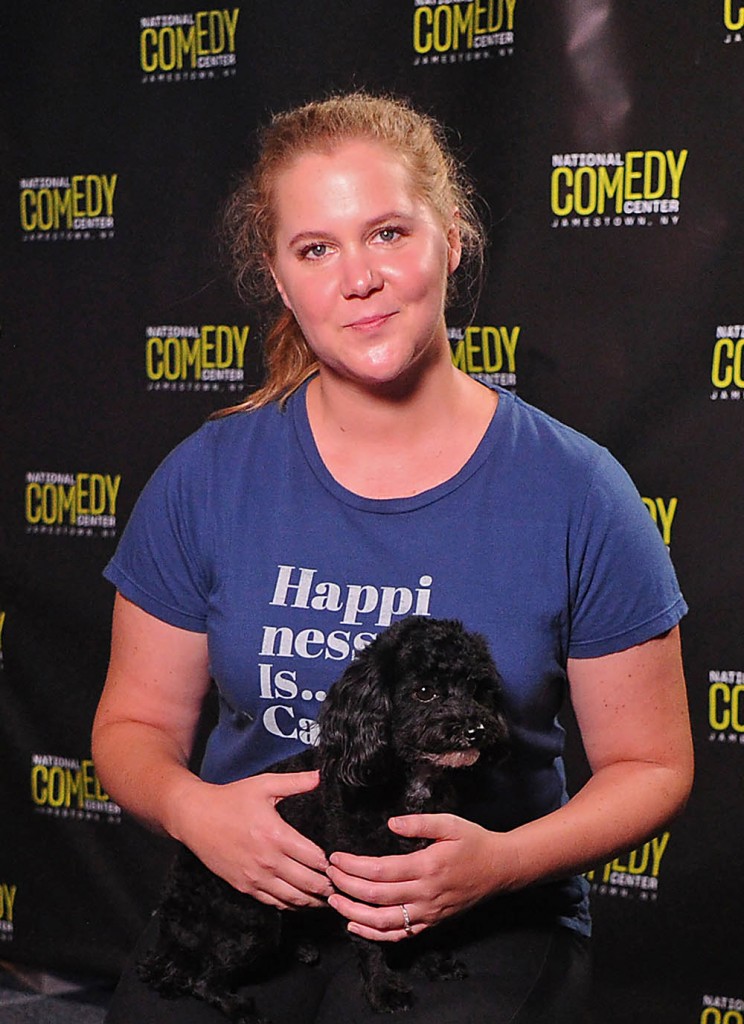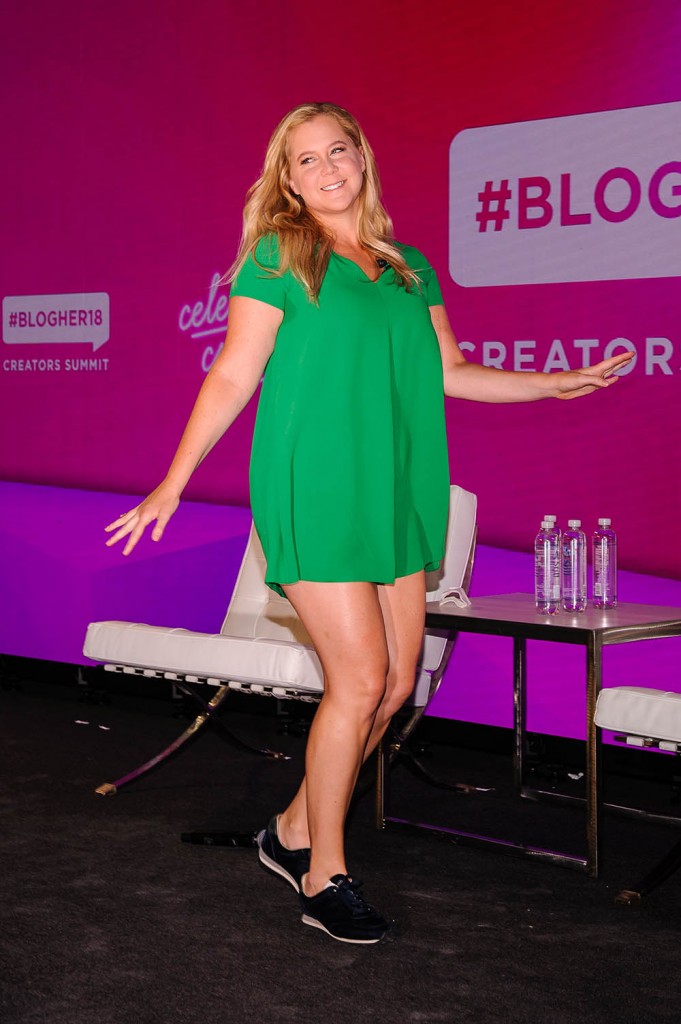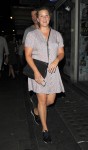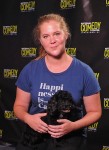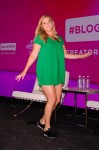 Photos: Getty, WENN, Instagram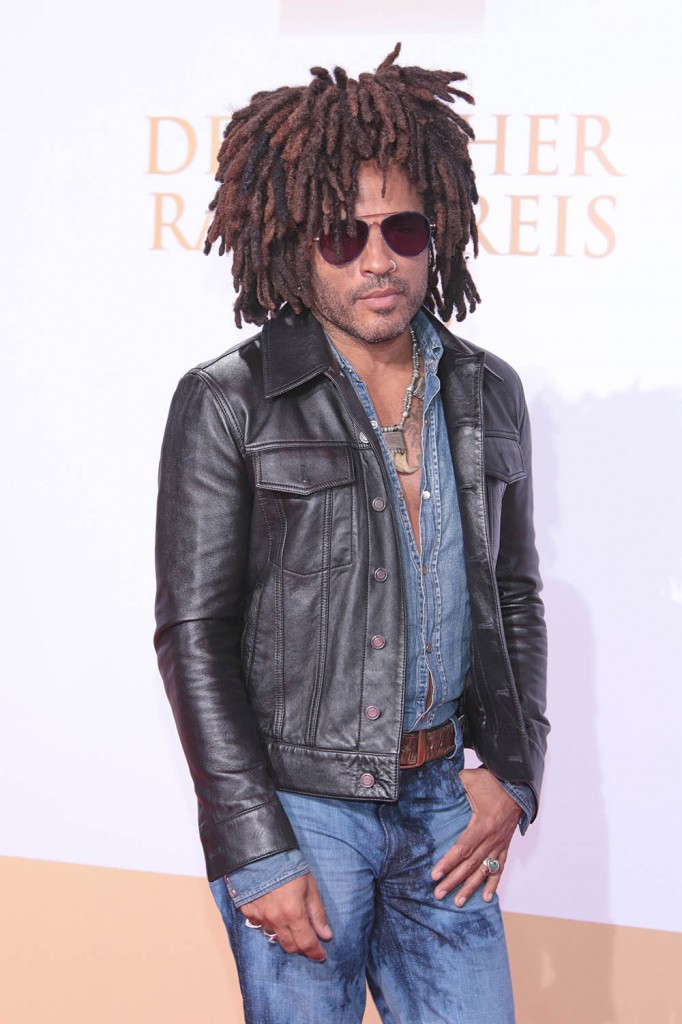 In 2012 Lenny Kravitz was spotted in the streets of New York City in what can generously be called an oversized scarf. After he got caught by the paparazzi, everyone with a sense of humor and a working knowledge of Photoshop had their way with the photo, turning it into a hilarious meme.
here's the lenny kravitz scarf pic but with a 300% bigger scarf pic.twitter.com/KeEFa785j9

— Pigeons & Planes (@PigsAndPlans) January 4, 2018
Remember this happened #wtf scarf . Lenny Kravitz. pic.twitter.com/aEfVOhmBdk

— morebetter (@miarco) December 12, 2016
If only Lenny Kravitz could find a bigger scarf.. pic.twitter.com/pwWxx6Xrt8

— Ben Atkinson (@BenAtkinsonUK) November 22, 2014
The photo also raised this perplexing question:
Guys, what if it's a normal-size scarf and something terrible has happened to Lenny Kravitz?

— Gary Bainbridge (@Gary_Bainbridge) November 25, 2014
The scarf seems to be Lenny's most talked about fashion faux pas since the great leather pants incident of 2015, when he ripped the crotch of his pants during a show in Stockholm, exposing fans to the Full Kravitz. In a January, 2017 Billboard interview, he was discussing his role on my guiltiest TV pleasure Star (which I'm still trying to be an extra on…come on, Central Casting!) and was asked about the scarf. Back then, he said, "That thing will not go away! What's funny is that they'll blow it up and make the scarf even bigger than it was. It's so funny. That thing just keeps on popping up. But yeah, that was a cold-ass day."
On a Monday appearance on The Tonight Show Starring Jimmy Fallon, promoting his new album Raise Vibration, the 54-year-old musician again relayed the story of the famous scarf, telling Jimmy, "I cannot escape this." Lenny, who lives in the Bahamas, went on to add, "I'm used to hot weather and I had to go to the store, I was buying some groceries and I thought I'd put on a little scarf to protect my throat, and that's the scarf I had."
He defended the scarf, which he said was given to him by a friend, insisting it wasn't a blanket, adding, "That was the day I thought I would break it out, and I had no idea that there would be paparazzi and that is now everything." And it seems this meme has an enduring legacy, as Lenny pointed out, "Here's the thing about the internet though that's the problem — the scarf keeps getting bigger, and bigger and bigger."
every year lenny kravitz's scarf gets 10% bigger pic.twitter.com/unGyTaRviG

— Dana Schwartz (@DanaSchwartzzz) November 26, 2017
Hey, I get it. I lived a lot of my life in Florida and even Atlanta winters get to me. I am eternally cold, so If I had a scarf like that, I would totally wear it. And Lenny is 54? Wow, he just doesn't age. On Monday's Tonight Show, Lenny also performed his latest song, "Low" off of the new album and his voice still sounds great. You never know, it might just be that scarf.
Handsome, sweet pipes and a sense of humor? Lenny's got them all wrapped up. The singer joined his daughter Zoe for a round of lip sync charades against Jimmy and guest Reese Witherspoon, wearing a dress I must have in my closet immediately. Lenny mimics a mean "Brick House", that's for sure.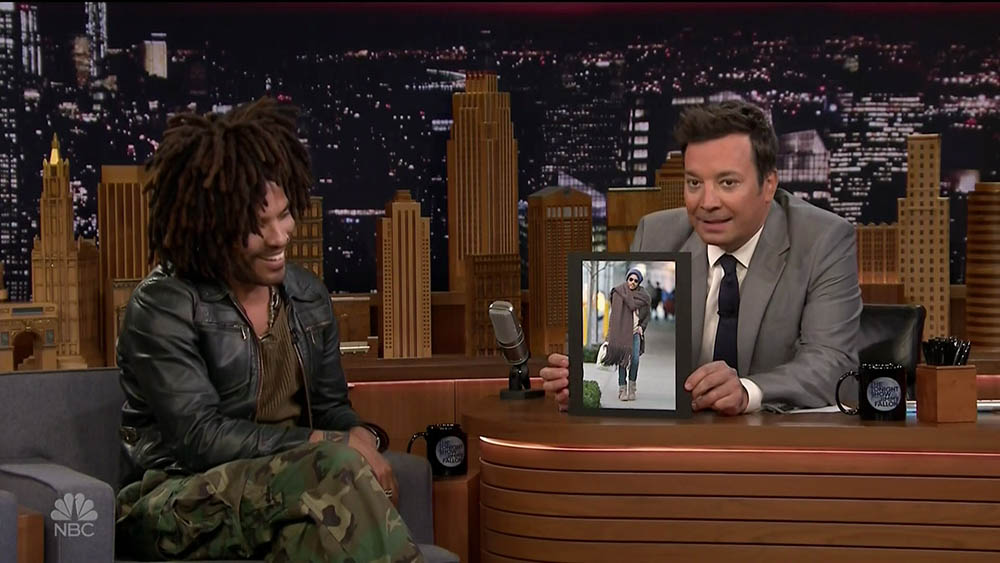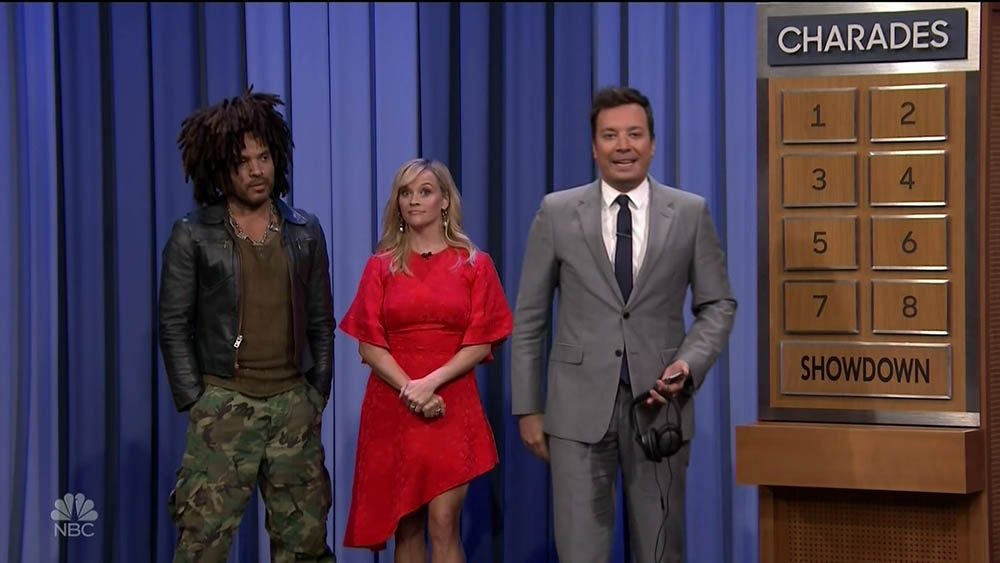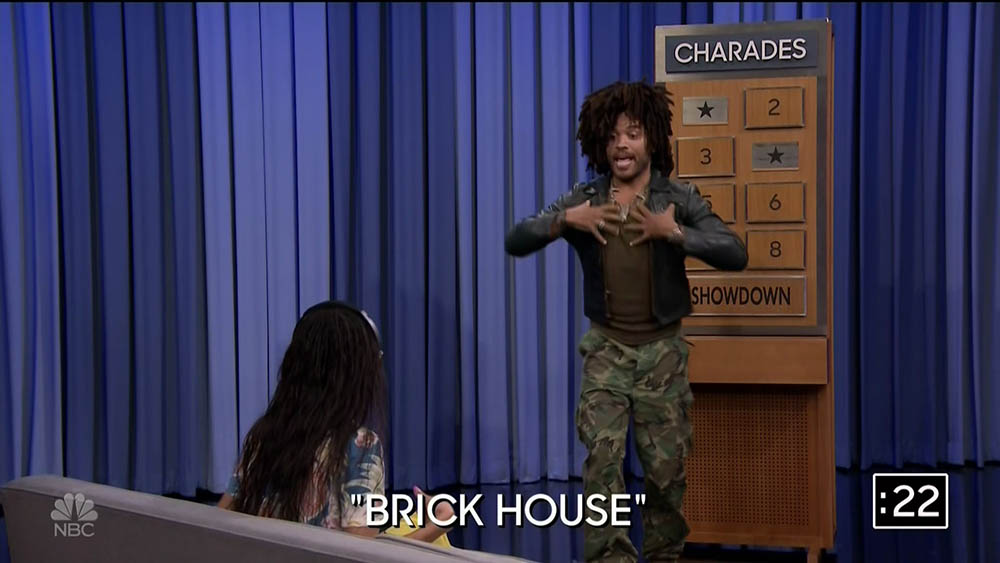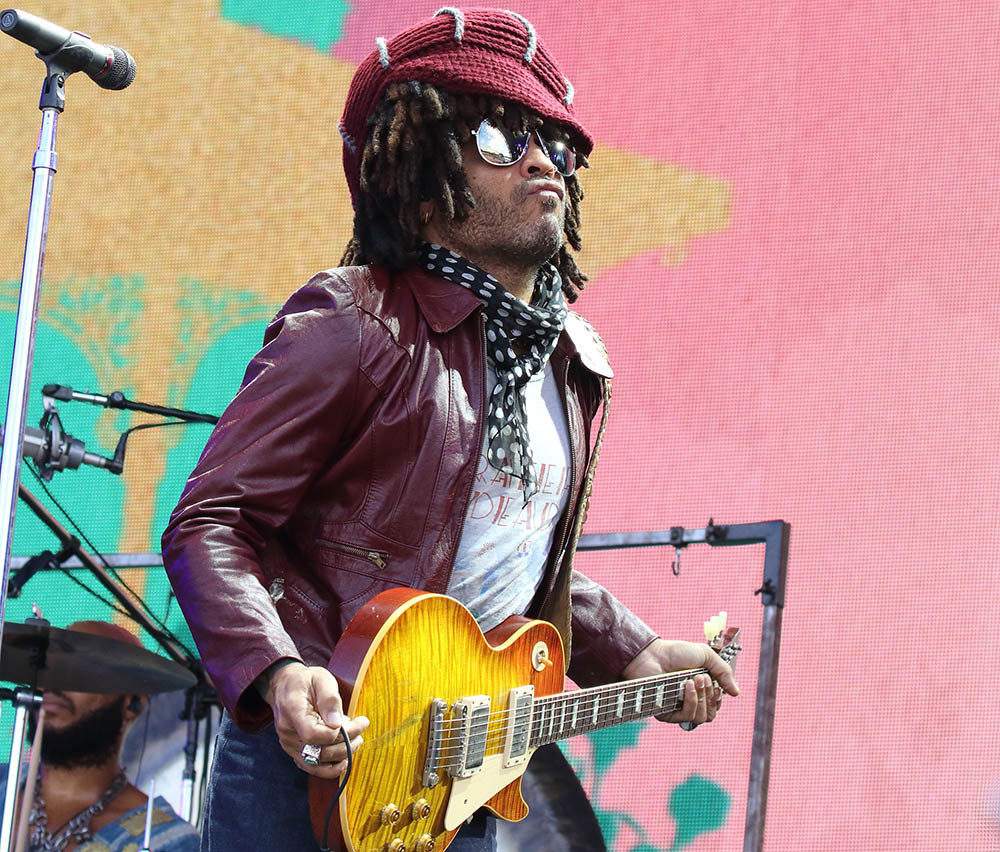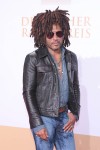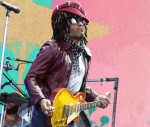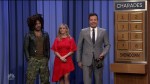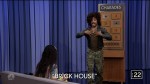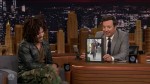 Photos: WENN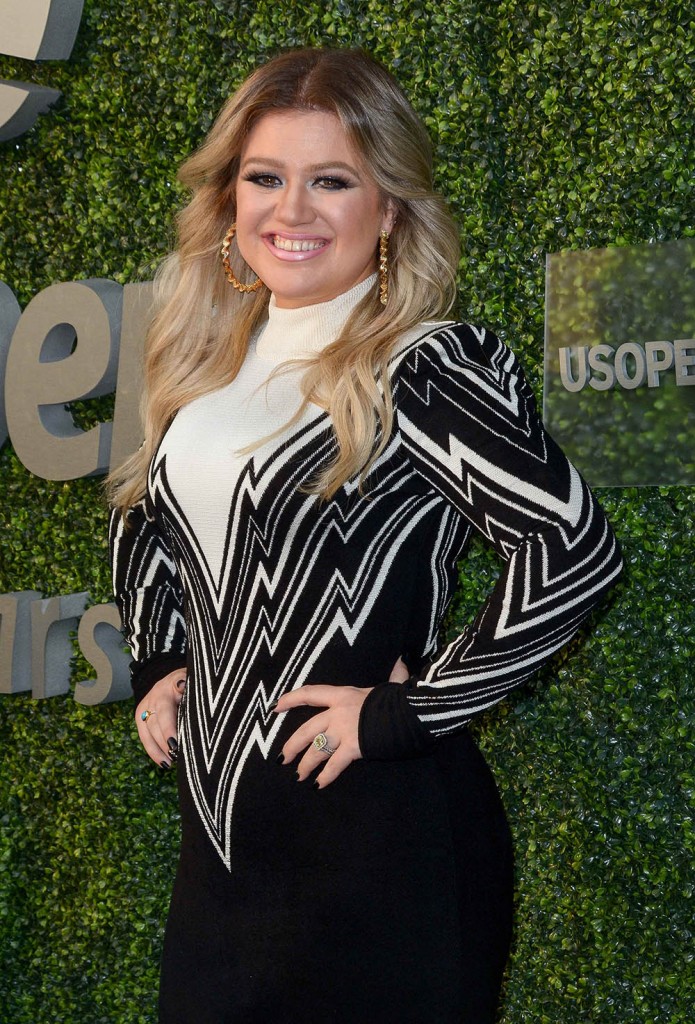 Last month, it was reported that Kelly Clarkson was shooting a pilot for her own talk show. Well, the show got picked up and will hit the airwaves in the fall of 2019.
Deadline reports that the show, creatively titled The Kelly Clarkson Show, will air as a lead-in for Ellen on NBC-owned affiliates in New York, Los Angeles, Chicago, Philadelphia, Dallas, San Francisco, Washington, D.C., Miami, San Diego and Hartford, Connecticut. It will also air in Boston in a different time slot. Paul Telegdy, President of NBC Entertainment's Alternative & Reality Group released a statement.
"The incomparable Kelly Clarkson takes everything she touches to another level and we couldn't be happier to bring her talent, humor, generosity and compassion to daytime next year. With Kelly's cross-generational appeal and extraordinary ability to understand and connect with viewers, The Kelly Clarkson Show will have something for everyone."
This sounds like the perfect show to air before Ellen, as it includes many of the same elements – "remarkable stories, celebrity guests, spontaneous surprises, humor, heart and, of course, good music."
Kelly, who will be working double duty for NBC with the new talk show as well as her being part of The Voice for its 15th and 16th seasons, is enthusiastic. She said, "I love connecting with people, playing games, music and finding ways to help or give back to communities/organizations. Having my own talk show where I get to do all of these things is pretty much a dream job!" This really is going to be Ellen Lite, isn't it?
The singer was a guest on The Tonight Show with Jimmy Fallon on Tuesday night, where she spilled the beans about the new show, admitting to Jimmy "I love talking. It's my favorite pastime." She went on to describe what viewers are in for. Her touring band will be backing her up on the show and, "We sing every day on the show. I do this fan request thing that's fun. On the pilot, I got people to sing with me and do little skits. It's very musical as well. It would be weird if it wasn't! If you don't like music, you probably shouldn't watch it." Well, I've been warned.
Kelly seems cool, she has a good personality, but I'm not sure if the world needs another daytime talk show, especially one that sounds like an almost carbon copy of Ellen, with singing replacing dancing. Of course, what do I know? As long as I can still get my Judge Judy and Price is Right fix when I'm home sick (or "home sick"), anyone else can do whatever they want on daytime TV.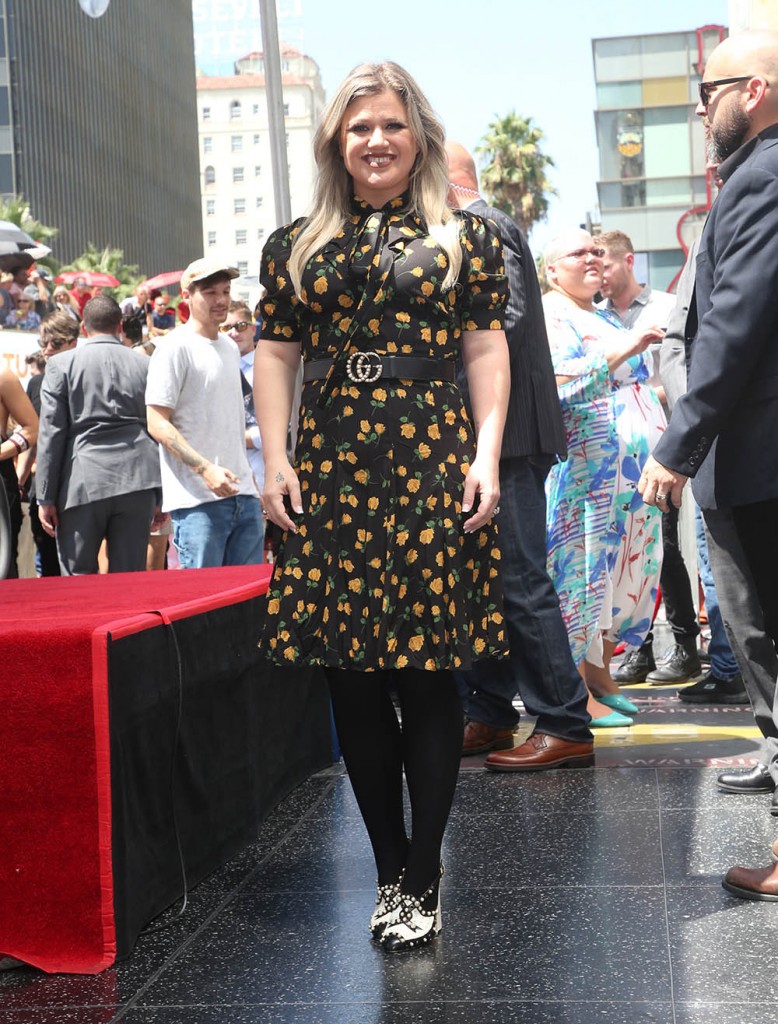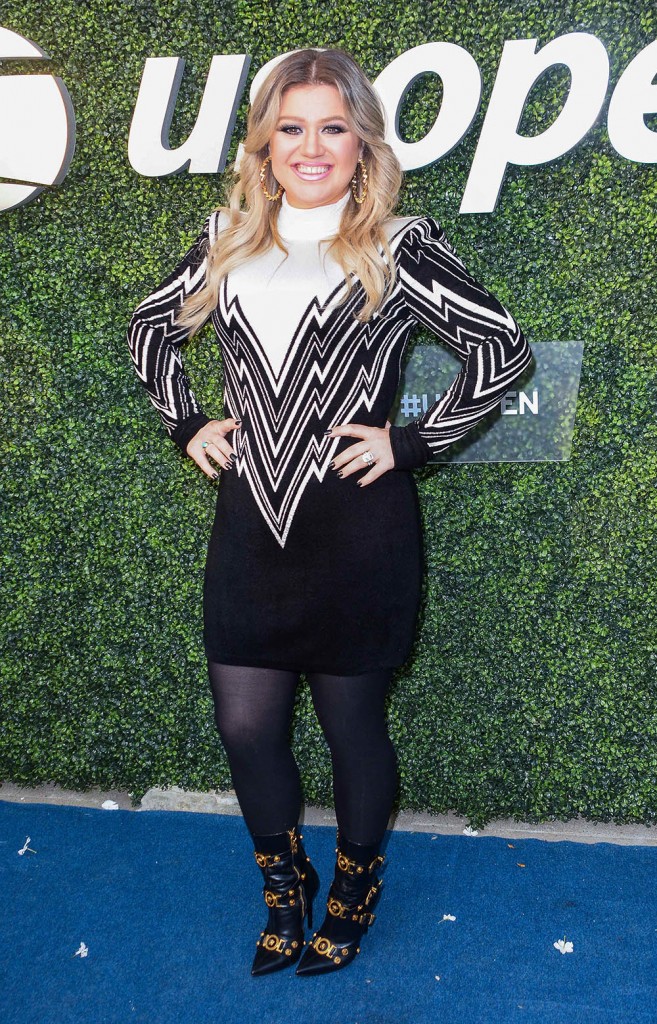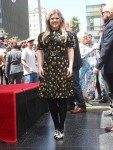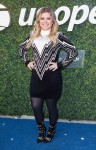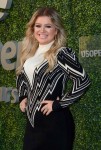 Corey's RSS Feed